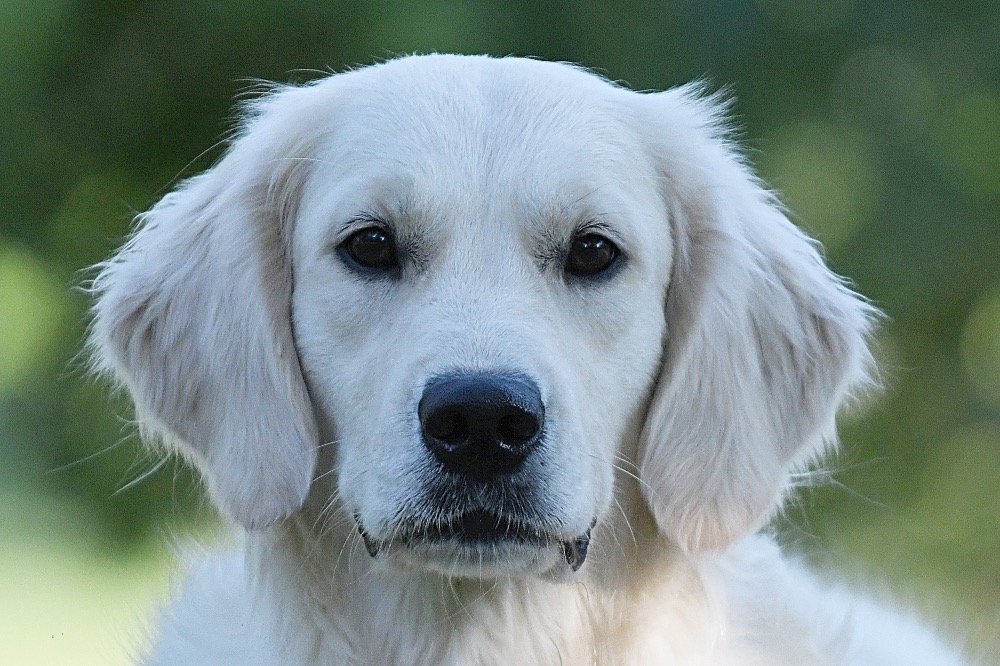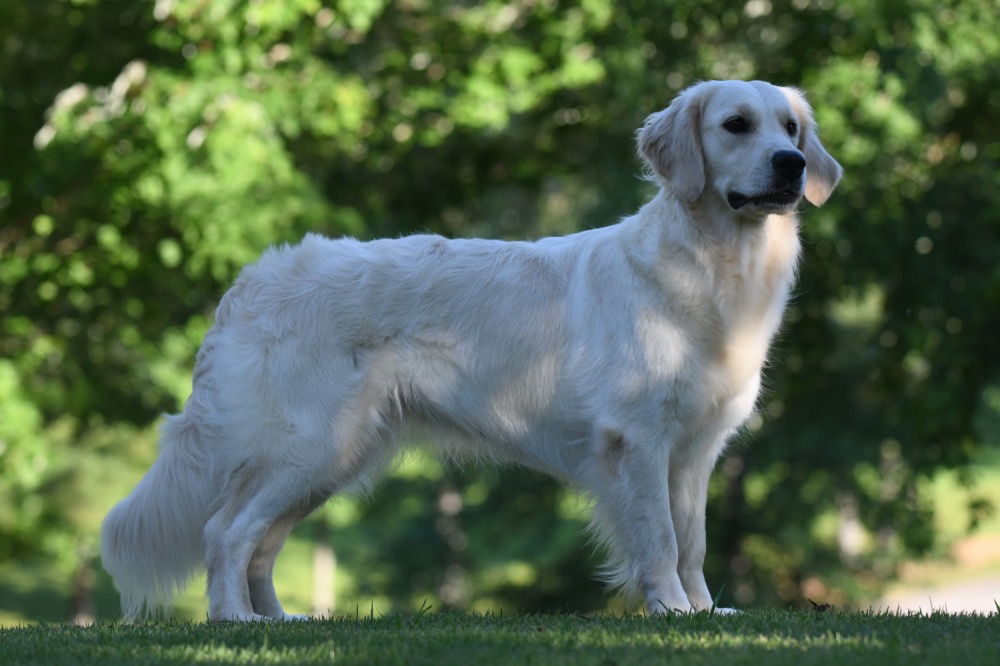 Summer Brook The Twilight Bark RA BN
London is my outgoing, loving, and confident dog who I have high hopes for in the obedience ring. She is active when she needs to be and loves to work. However, she can switch into her calm loving alter-ego in a heartbeat. Even as a puppy, she would often go into a down position when going up to children. It's almost as if she sensed that her down position was a comfort to little ones. London loves belly rubs. She loves chasing a ball. She loves to please. In short, London loves life, all phases of it!
The pictures on this page were all taken when London was only 16 months old. She still has some maturing to do and more coat to grow. She has a more feminine head than most of my dogs. Her coat is extremely light in color with a hint of wave and her structure is exceptional as you can see in the picture above.
Check back soon and we'll have health information and copies of titles. London is still young so currently we only have prelims on her. However, she has a clear heart and eyes. She's clear for Ichthyosis, PRA1, and PRA2. Her hips and elbows are preliminary goods. We'll post finals before we breed her as well as all health and title information.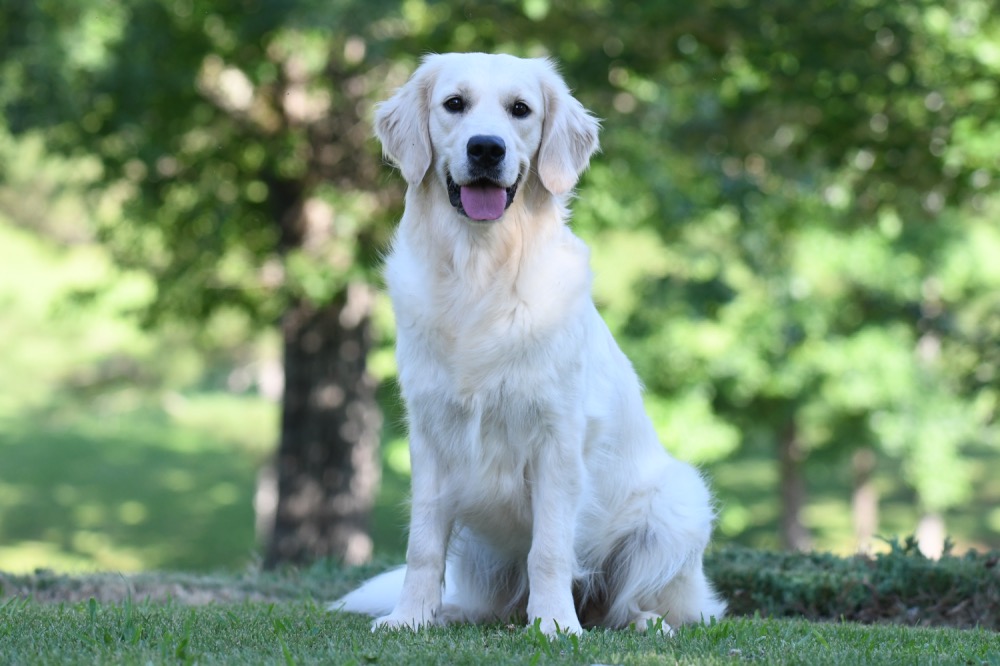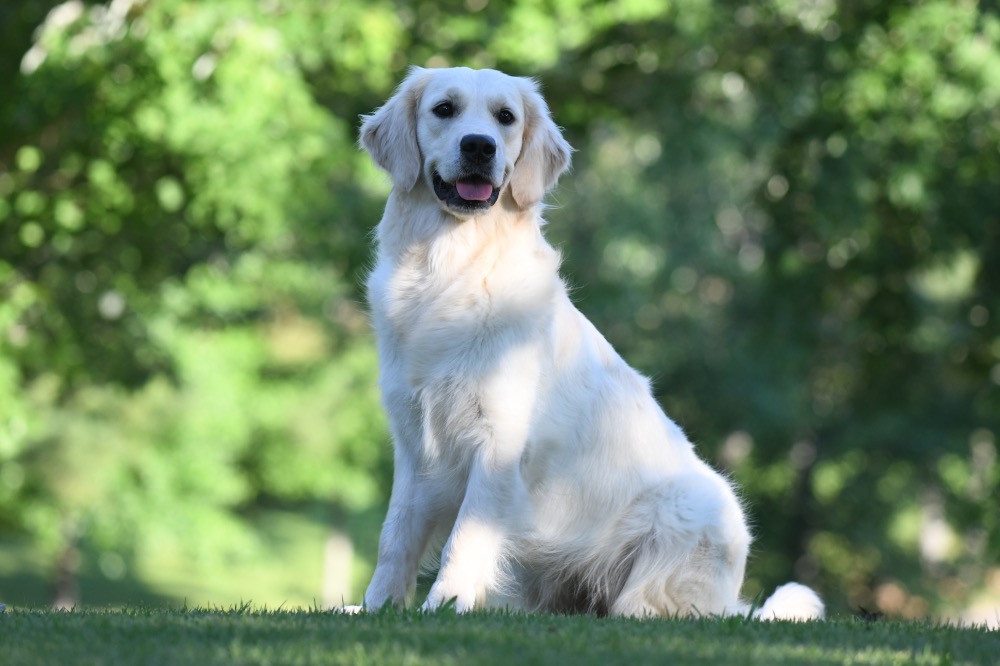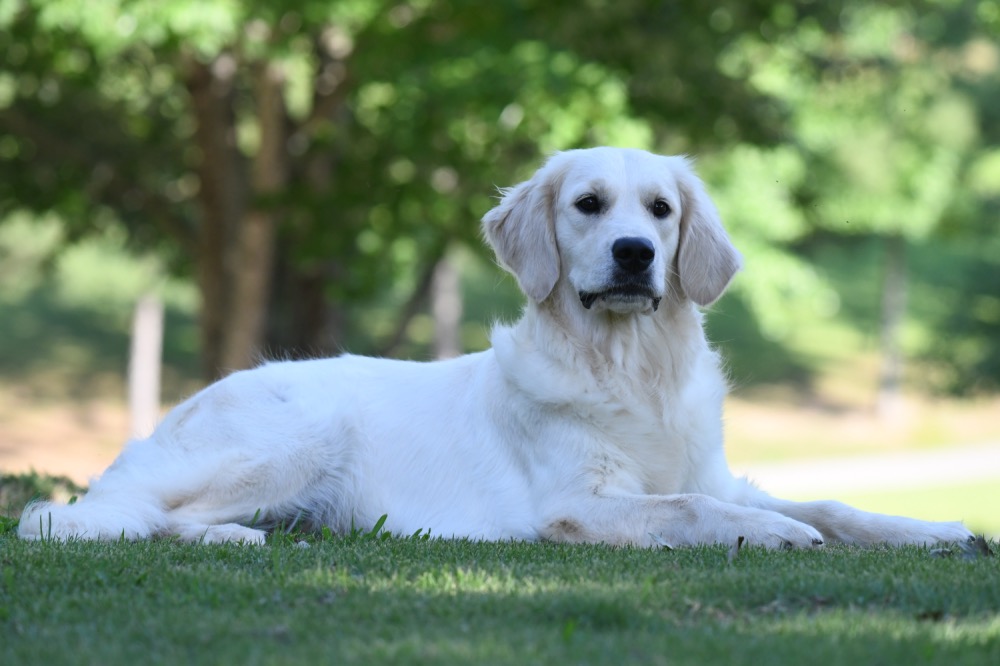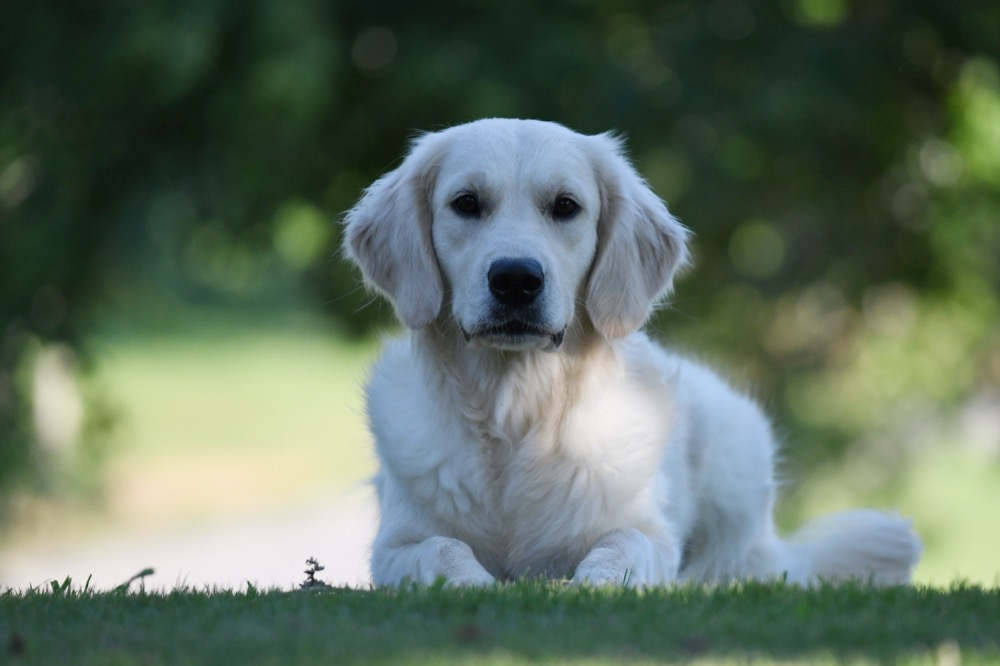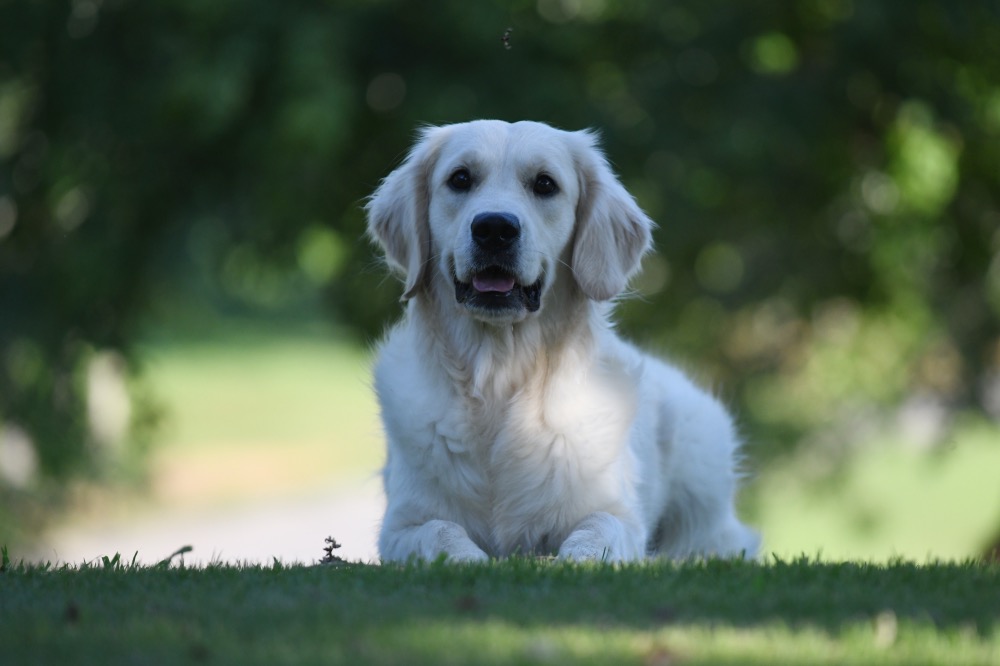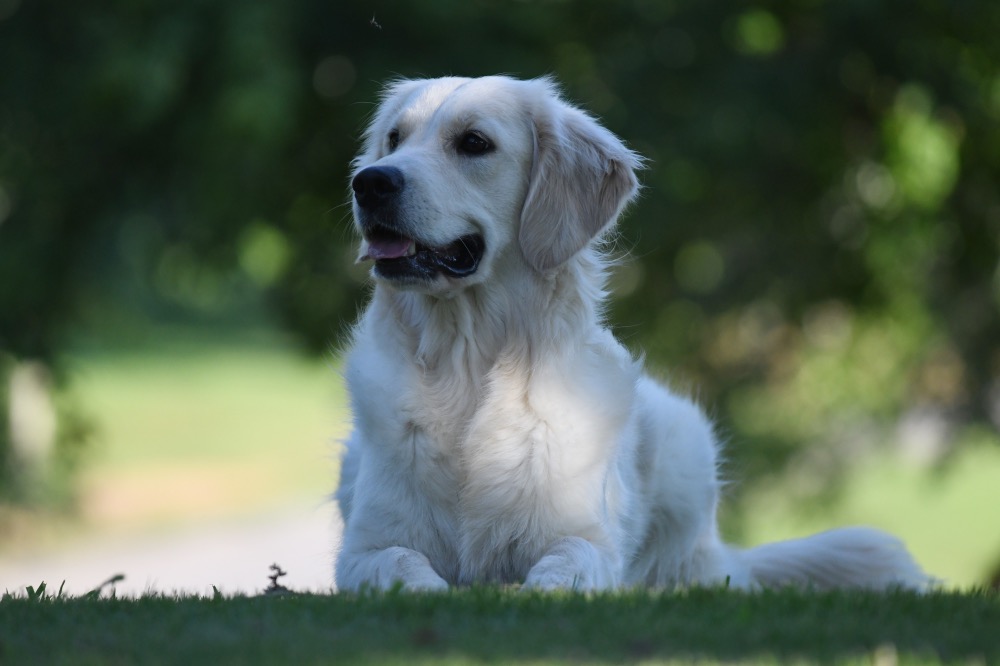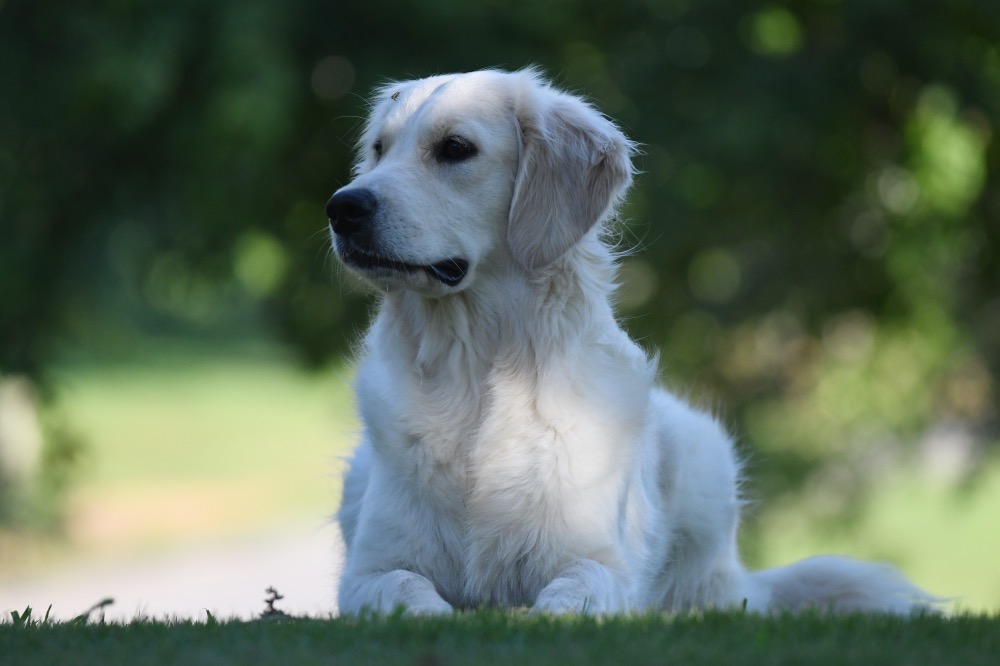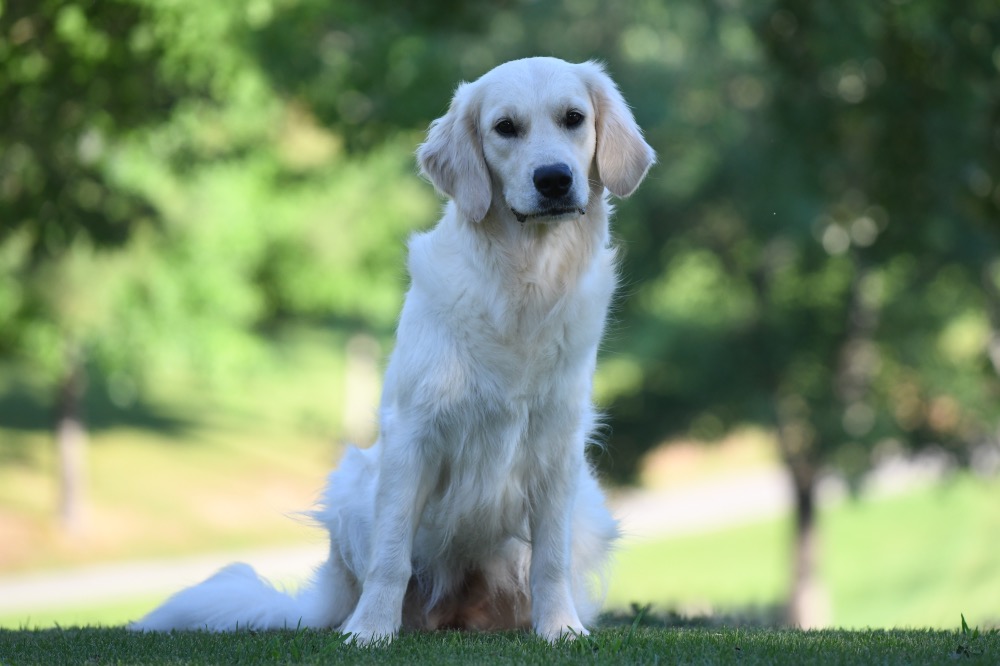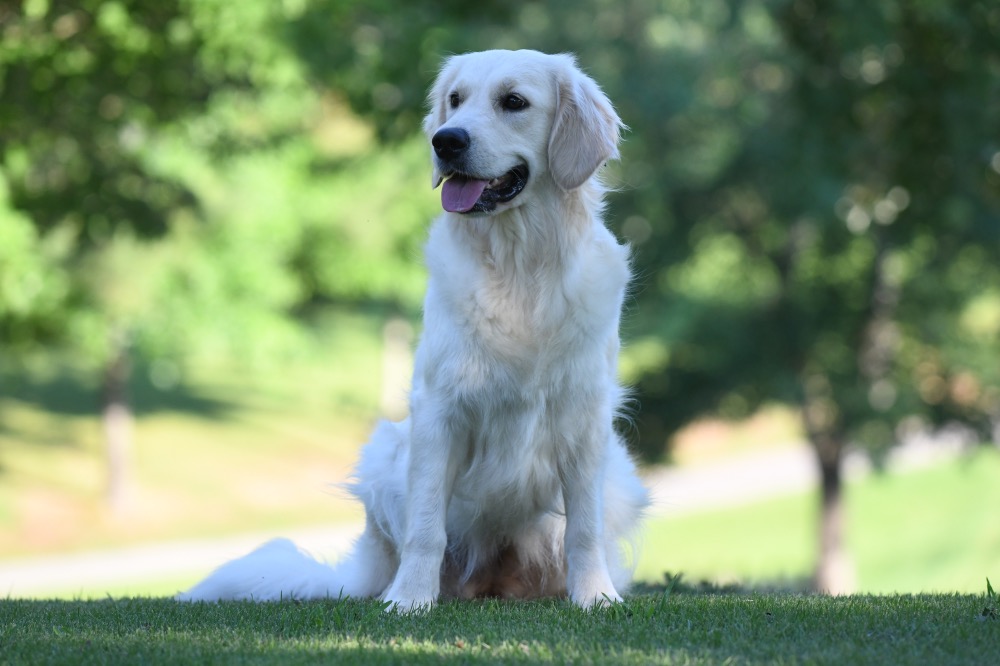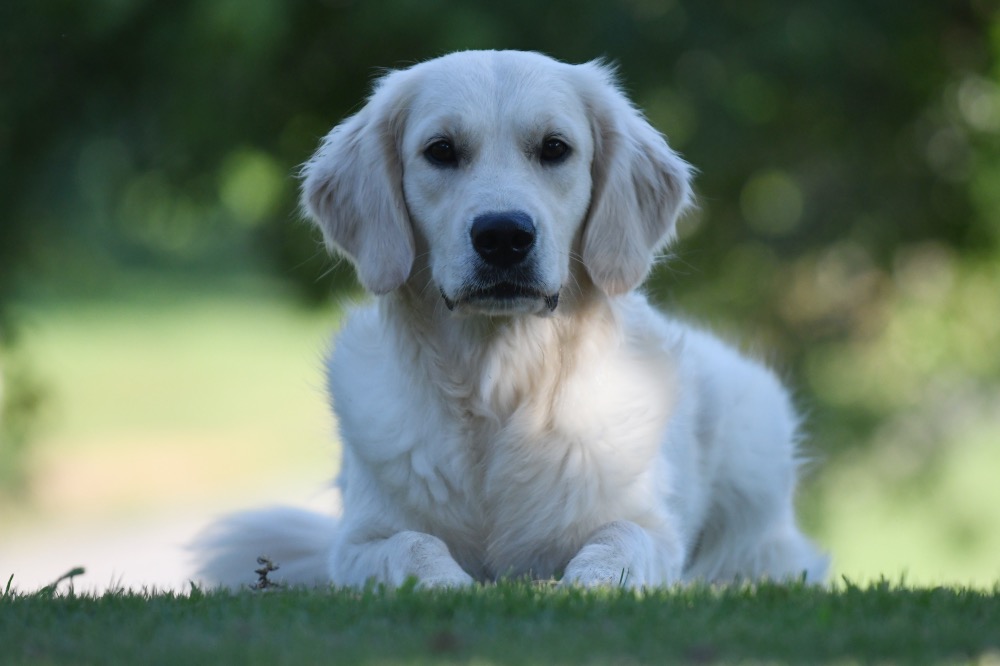 See the Our Dogs page to see our other young hopeful girls.