Summer Brook I See the Light RE CGC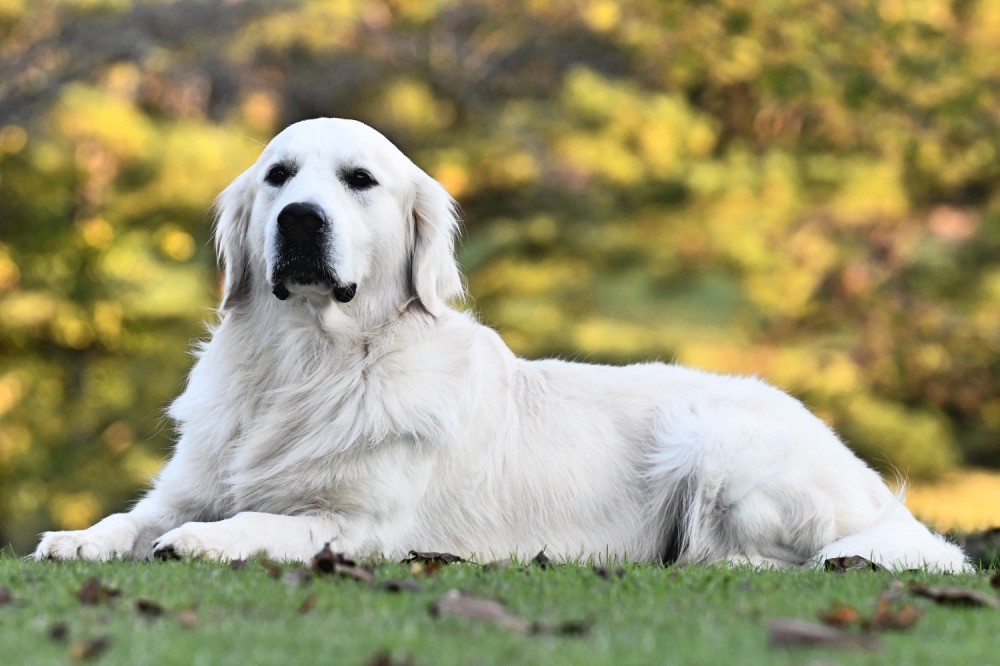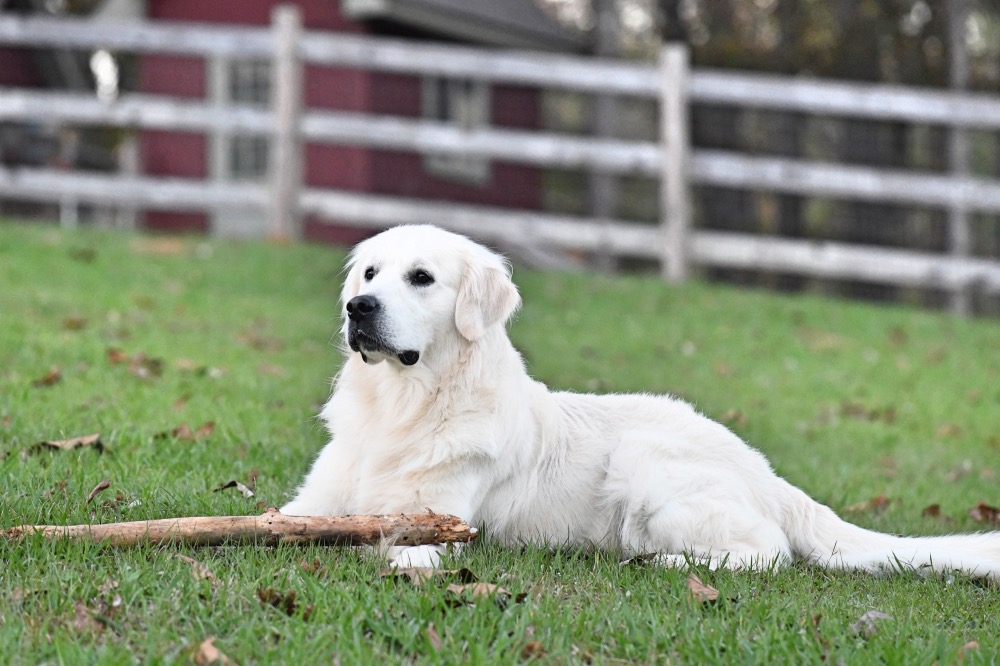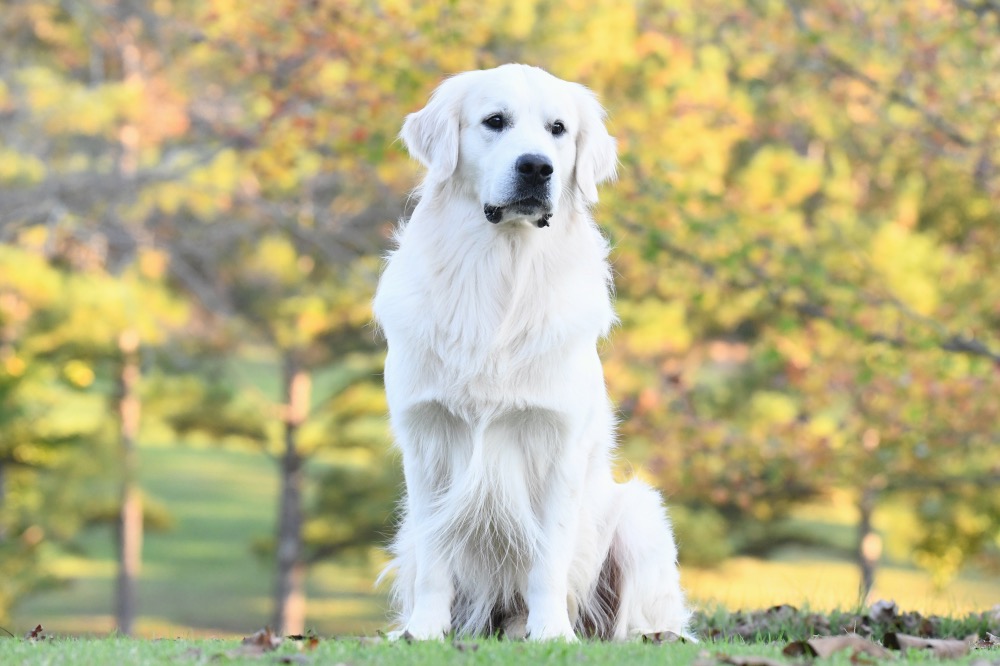 Scroll down to see more pictures.
Birthday—March 24, 2018
Breeder—Summer Brook Acres
Show Results
Rally Titles: Novice RN
Advanced RA
Excellent RE
Health Clearances
Hips—BVA 3/3 – This is the equivalent to an OFA Good; see OFA's BVA and FCI to OFA comparison chart; click on the score to verify.
Elbows—BVA 0:0 (the lower the score the better; click on the score to verify).
Heart—Clear – click here to verify
Eyes—Clear – click here to verify
DNA Health Test Results
The following health tests are DNA tests and are recessive genes. As long as one parent is clear, no puppies will be affected.
PRA1 – Clear by parentage
PRA2 – Clear by parentage
Ichthyosis – Clear – We tested Flynn for Ichthyosis shortly after he was born. He was identified simply by his Gray collar at the time. Click on the score to verify.
Temperament Description
Flynn was the pick of the litter from our last Penny/Micah litter. Both parents are incredible. We had hoped for a nice puppy from this litter and prayed for a few nice boys to choose from. Well, boy were we blessed! The litter had 9 boys. We kept the best two hoping that at least one of them would grow up to be what we hoped for and we couldn't be happier with how they turned out. Both Flynn and his brother Jake are gorgeous, super sweet, and healthy. Both of them have good hips. (In fact, Flynn's are almost an excellent.) Both of them have the best possible elbow scores, clear eyes, and clear hearts. We hit the doggy jackpot! We decided to keep them both!
My 26 year old daughter Jenna fell in love with Flynn as a puppy so he has become her pet and rarely leaves her side. Flynn is a super loving dog. At over 2 years of age, he still tries to curl up in your lap.
Jenna is training him for competitive obedience. He has a high drive to please and loves to work. Flynn enjoys hiking, playing, and chasing balls outside, but inside, he has a fantastic off switch.
Flynn is super gentle with puppies and our go-to "puppy socializer". Flynn's temperament is a perfect complement to his stunning looks!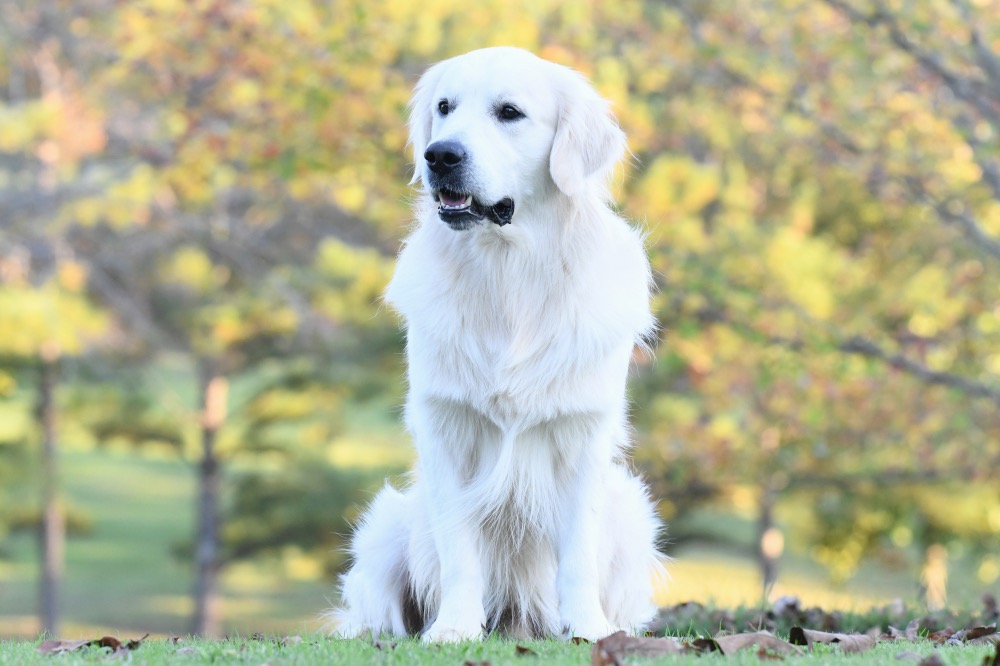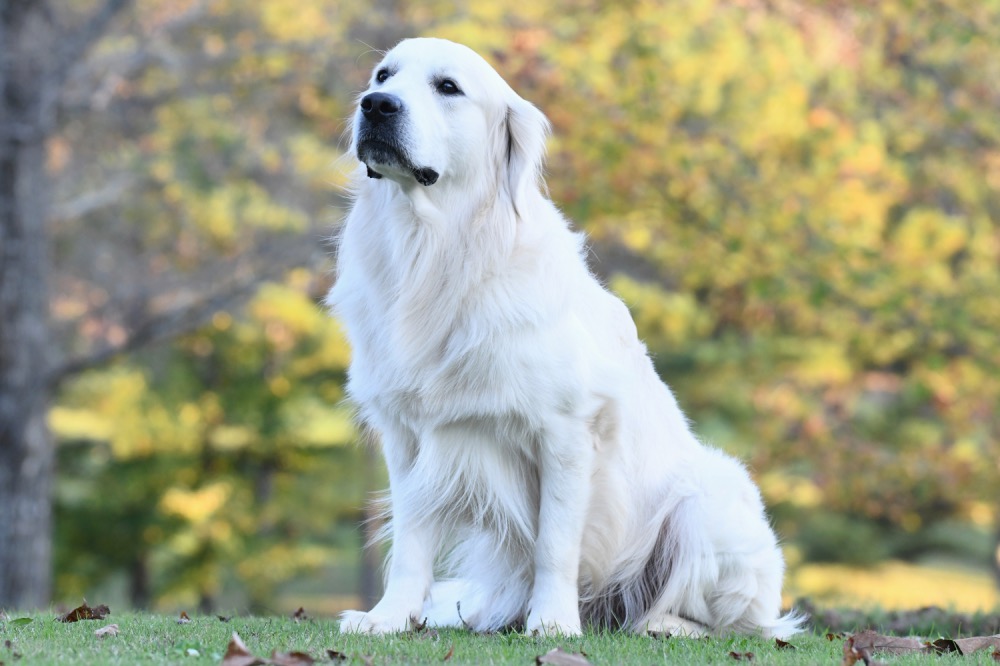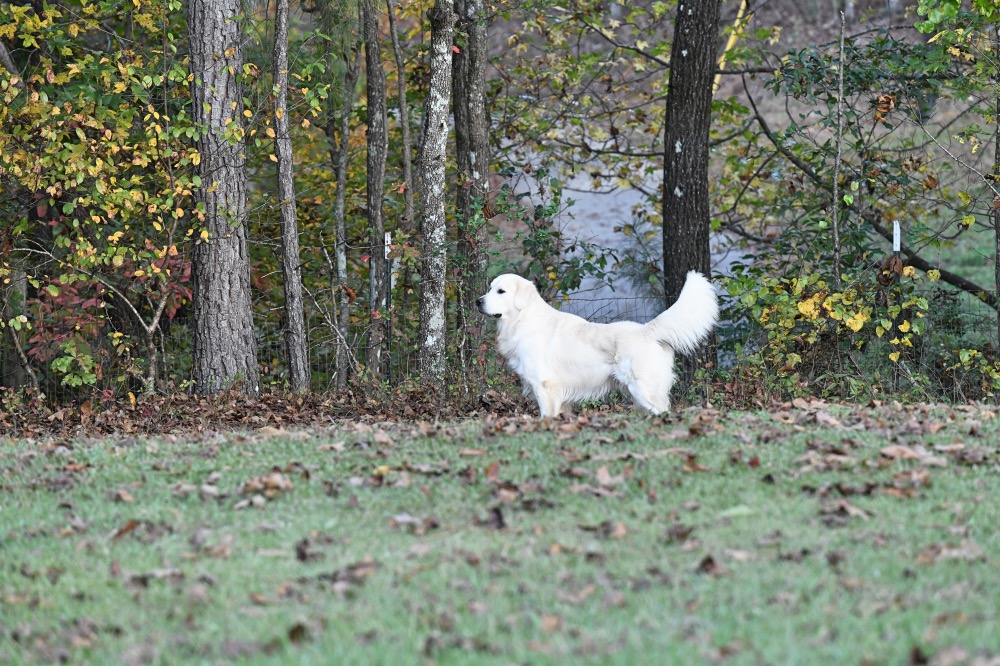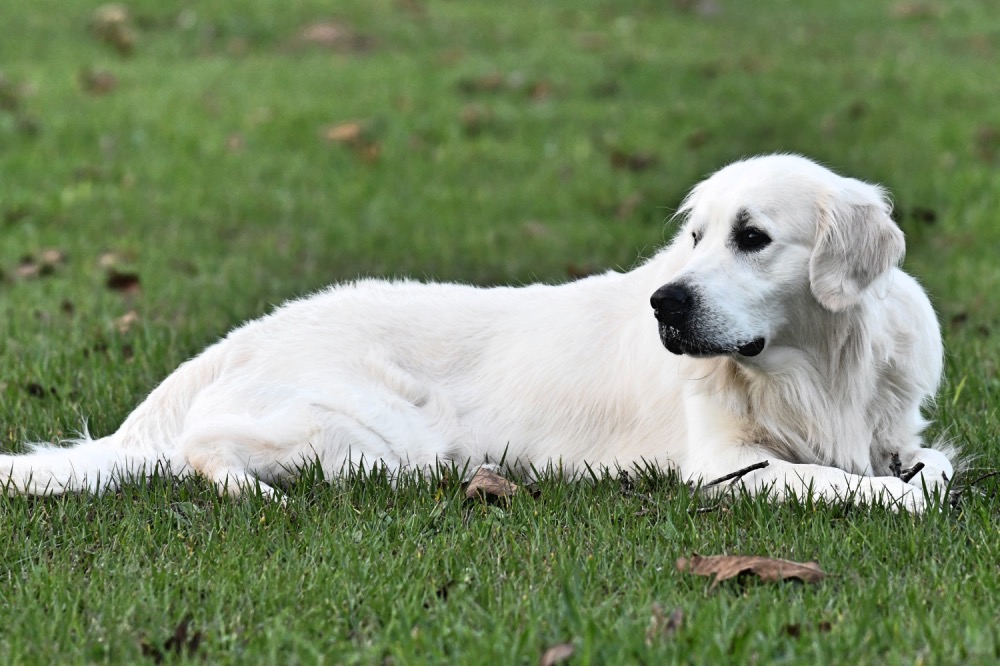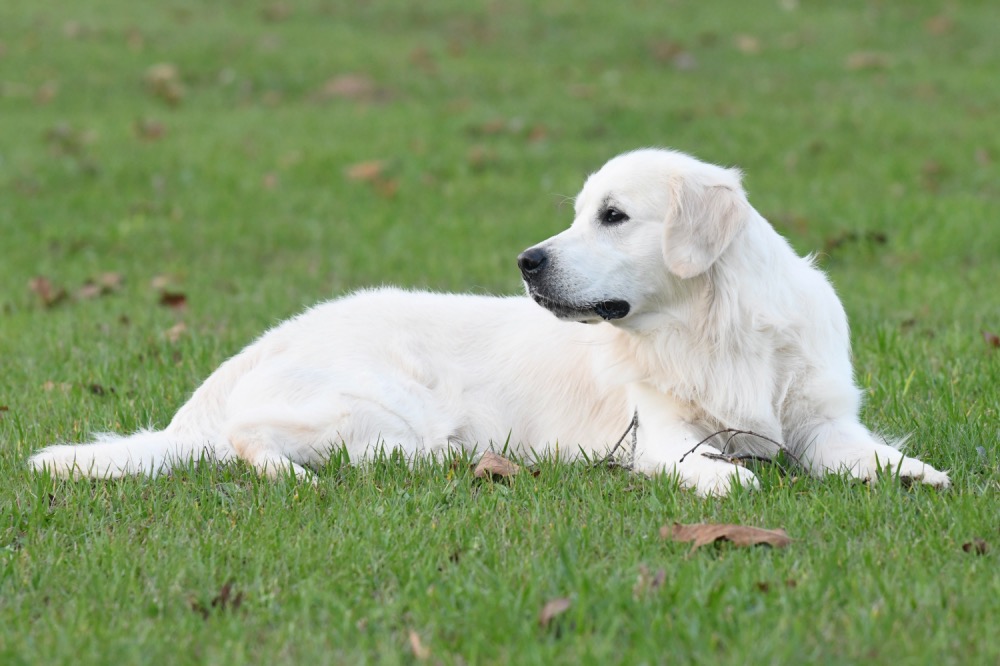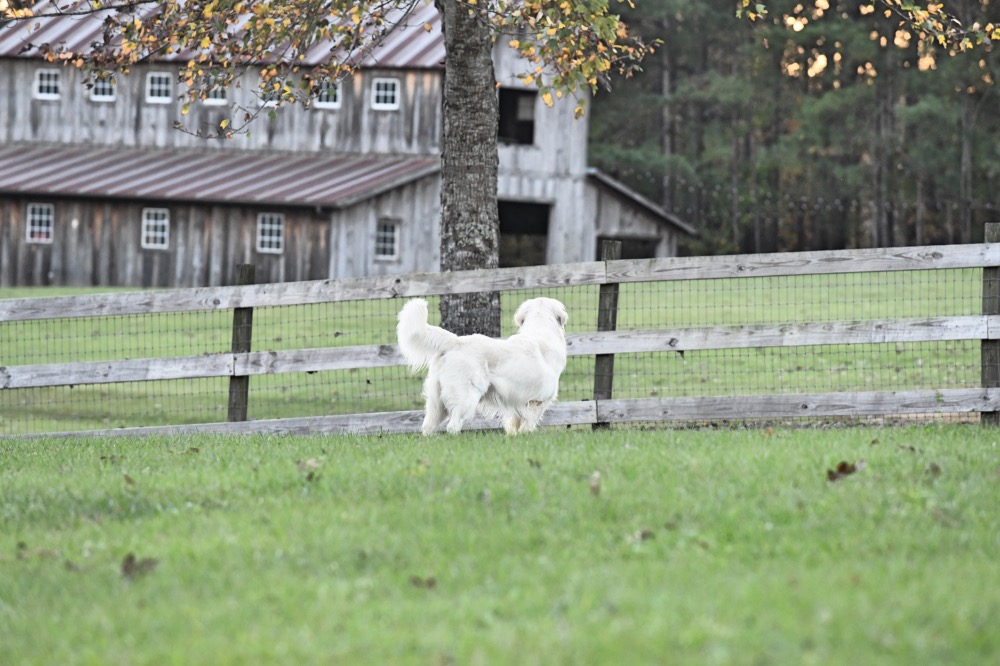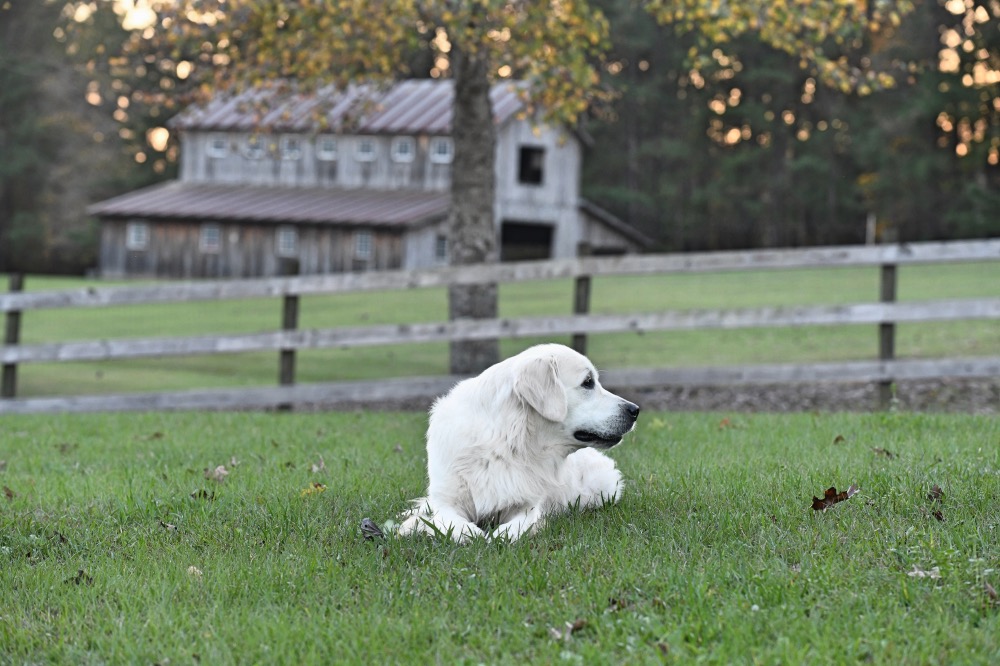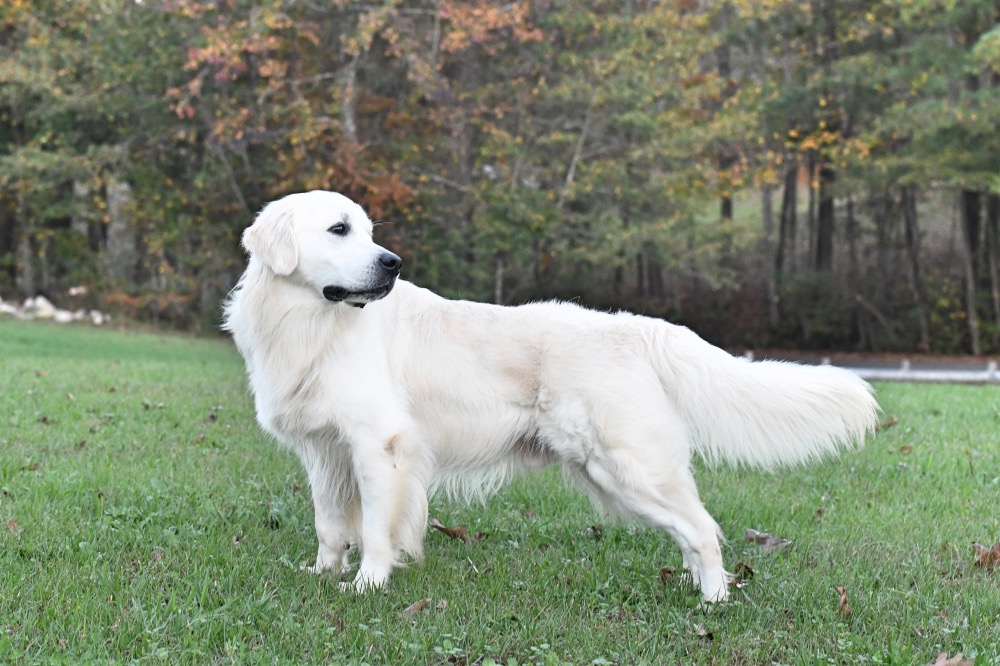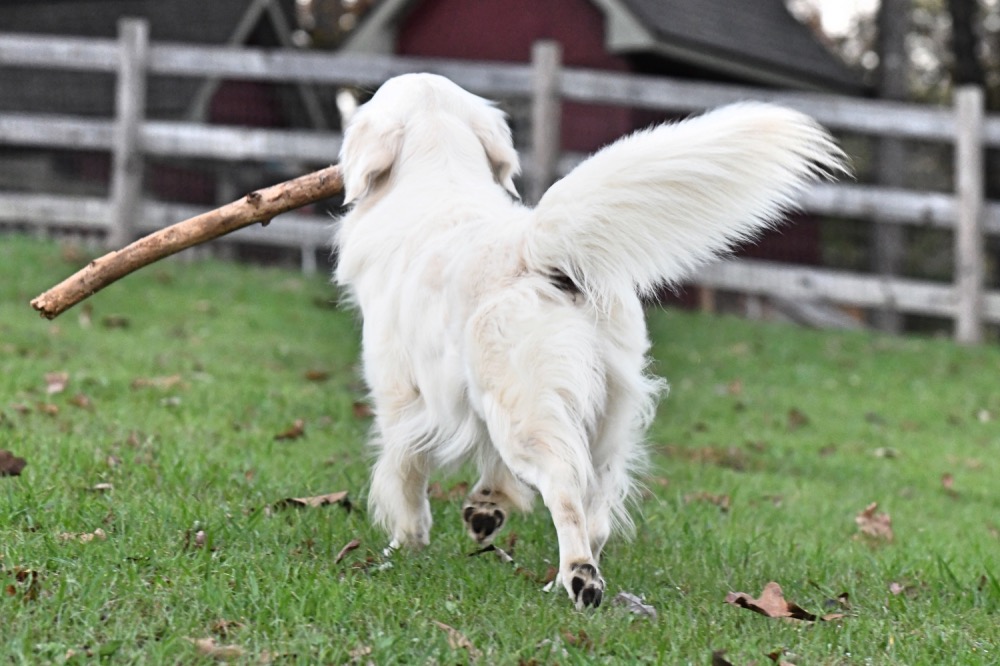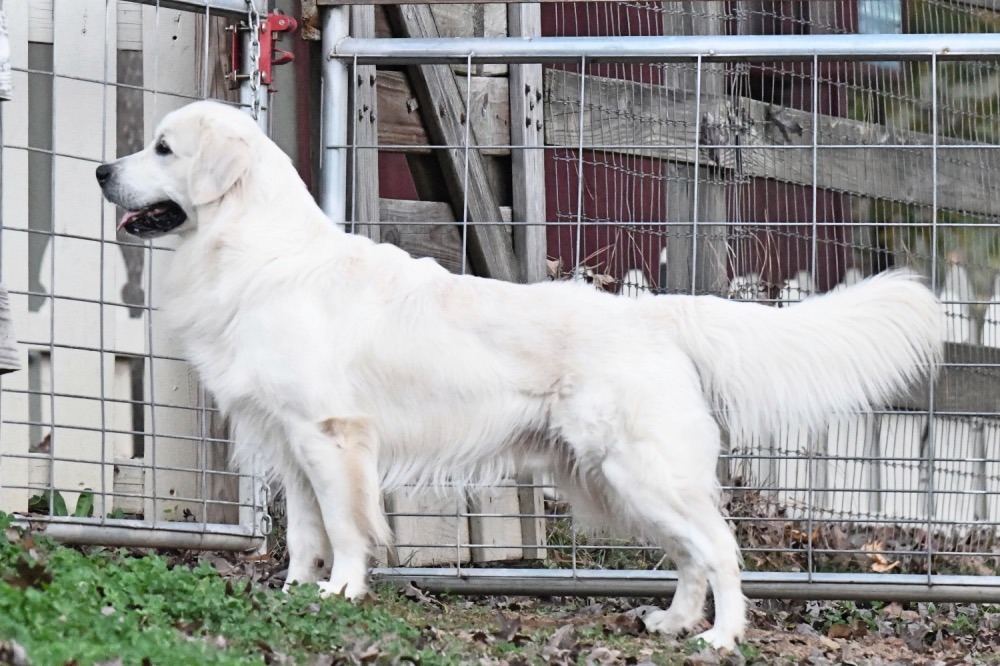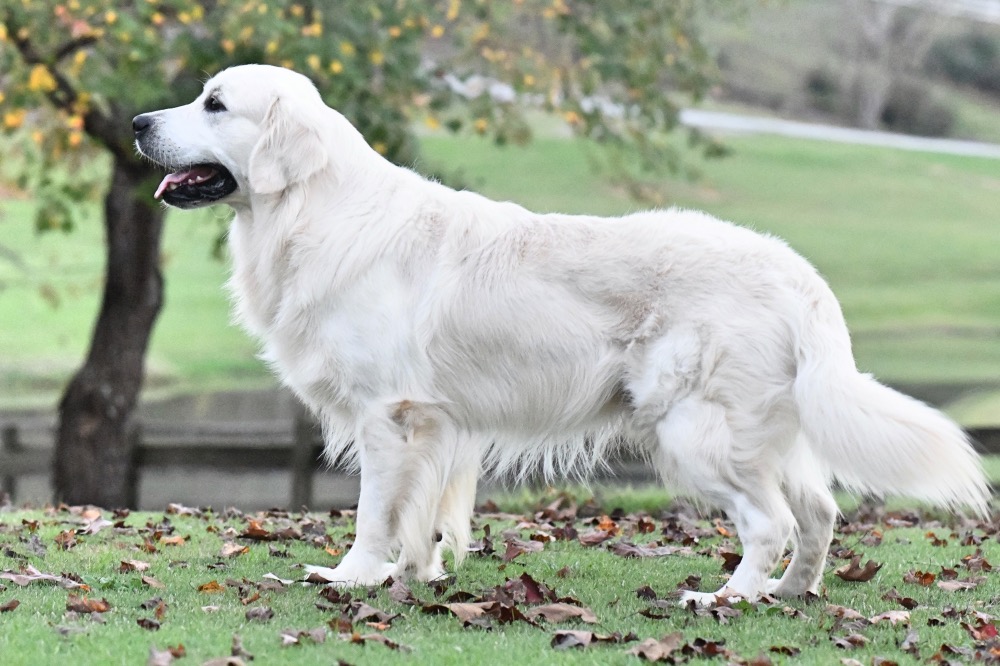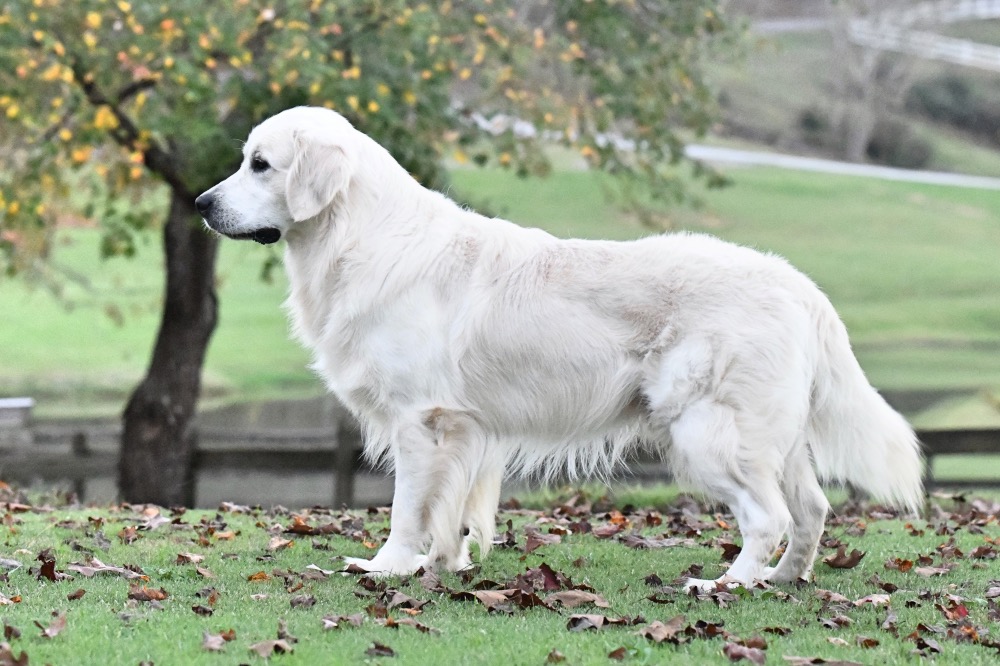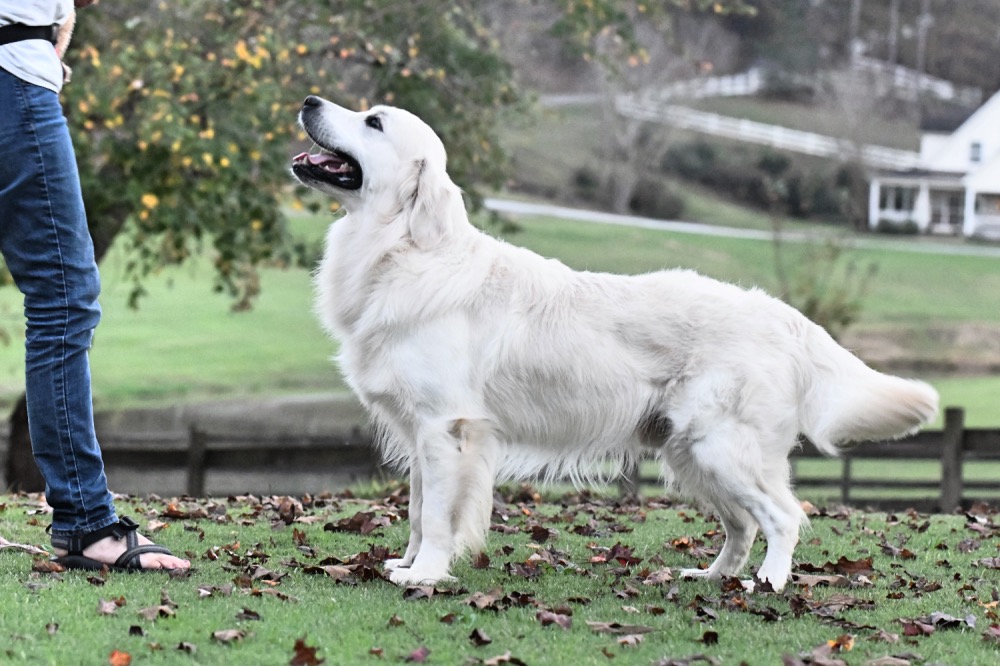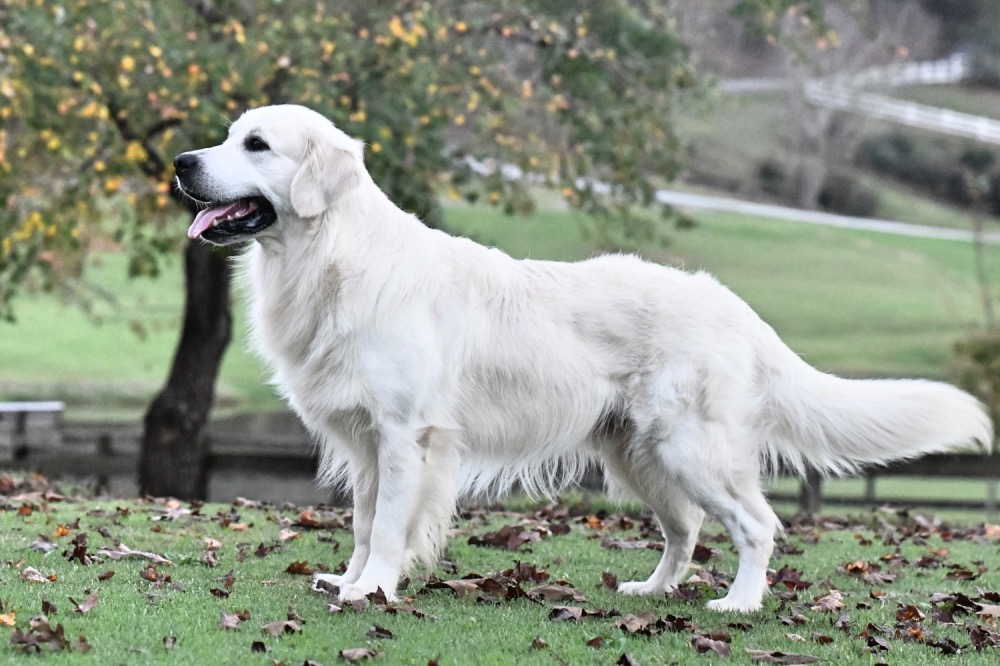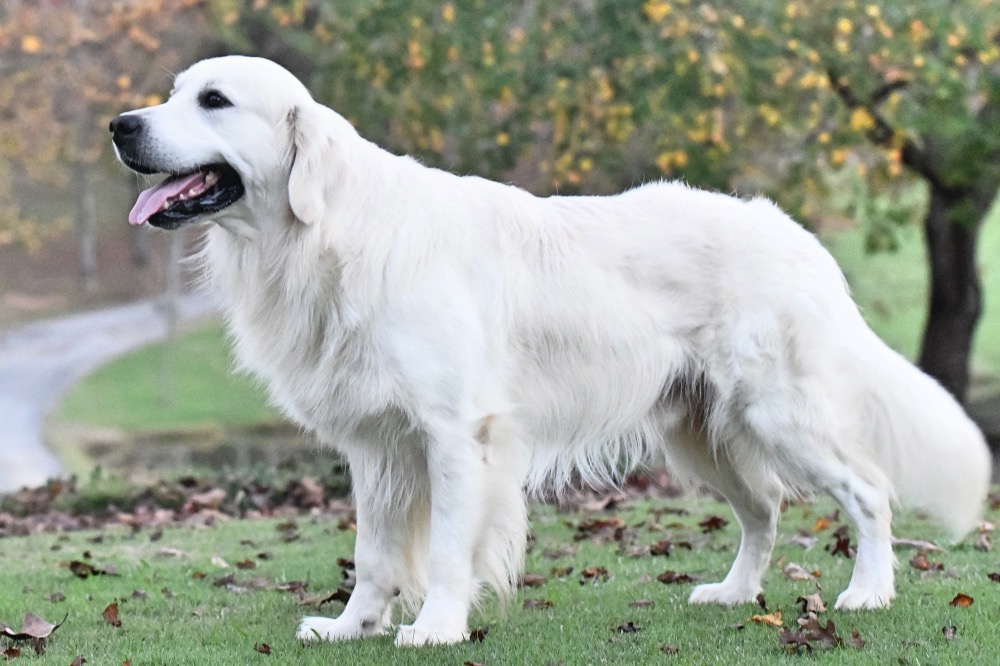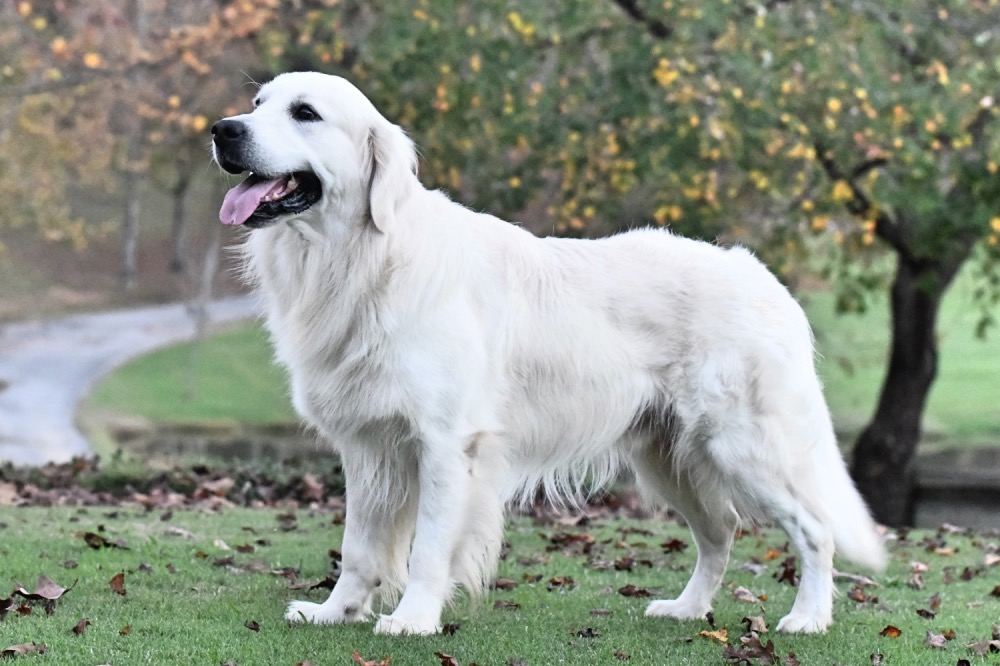 The Pictures Below are of Flynn at 12 Months