Summer Brook No Worries Mate RA BN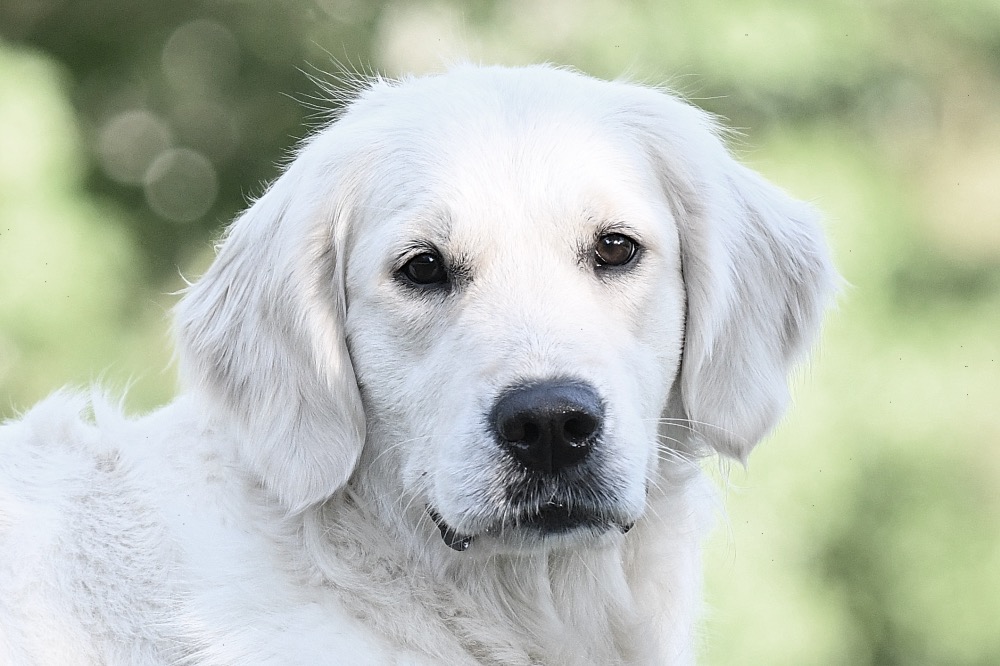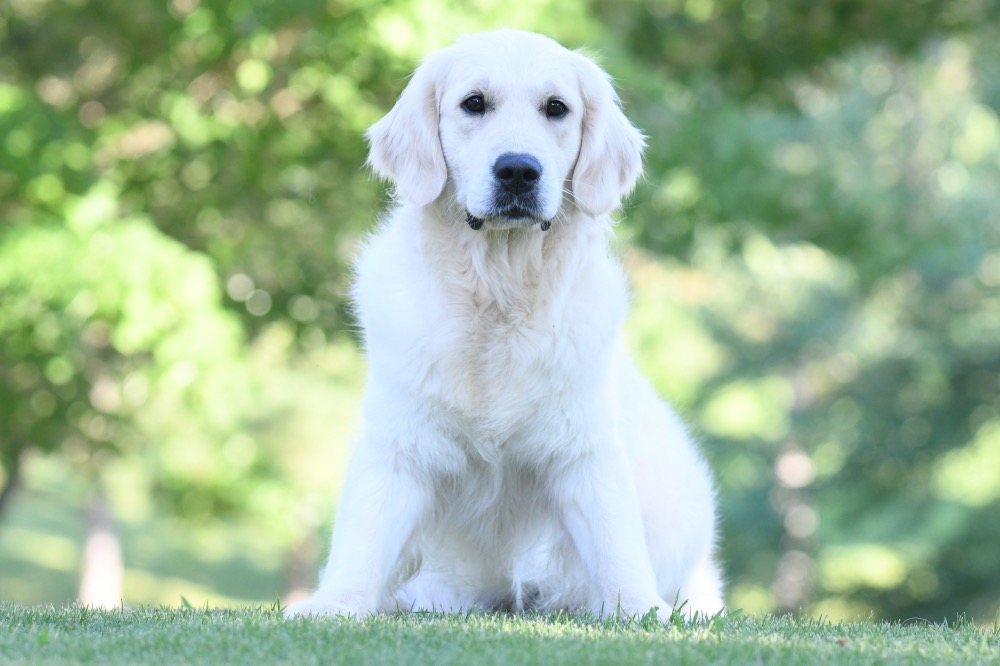 Temperament Description
What can I say about Sydney? Well….everyone in my family accuses me of favoring Sydney and I cannot deny it. She (along with her mother, Tara) are my favorite dogs ever. This is why. She loves me, in particular, and she loves to work. In fact, she loves to play our heeling game so much that for as long as I can remember, she'd prance along with her head in the air maintaining perfect heel position and eye contact for 1/2 mile or more even when on a simple jog. She doesn't do it to earn a reward. She does it because she knows it makes me happy. I never take treats on a jog. Sydney is super obedient with an unbelievable desire to please and is therefore an incredible amount of fun to work with.
Sydney not only loves to work, she loves to be petted and loved on. For me, she is the ideal dog. However, she, by nature, is not as confident as her littermate, London. Part of her early fearfulness was because she was born at the very end of January 2020 and therefore was at the age that she should have been heavily socialized at the same time that people were afraid of Covid.
When the Covid restrictions lifted, I began getting her out and she's now gained her confidence. She still prefers me to others. However, she'll go up to a stranger and enjoys being petted by those who come to visit us. She's well on her way to becoming a confident dog.
Sydney's Health Results
Sydney has preliminary good hip and elbow results with good eyes and heart. She is clear for PRA-1, PRA-2, and Ichthyosis. We'll scan in the results when we complete all health testing and before we are ready to breed her.
More Pictures of Sydney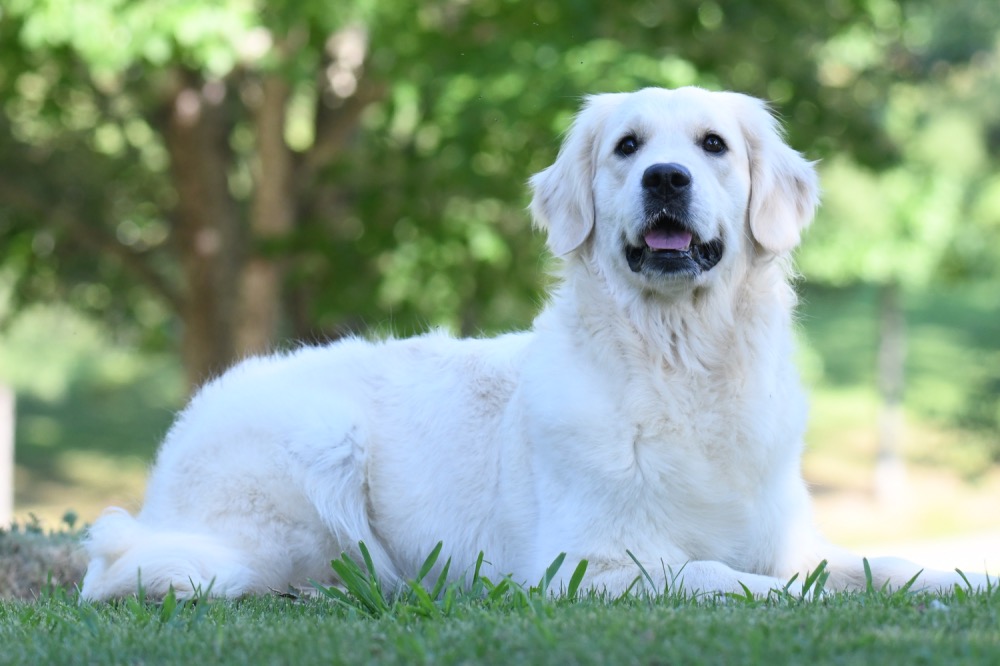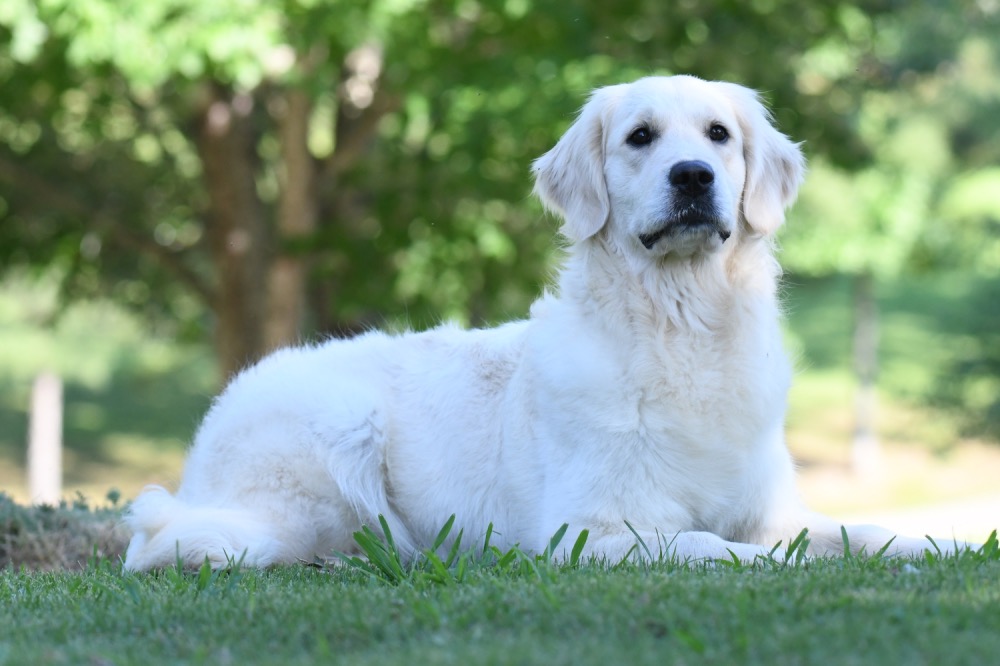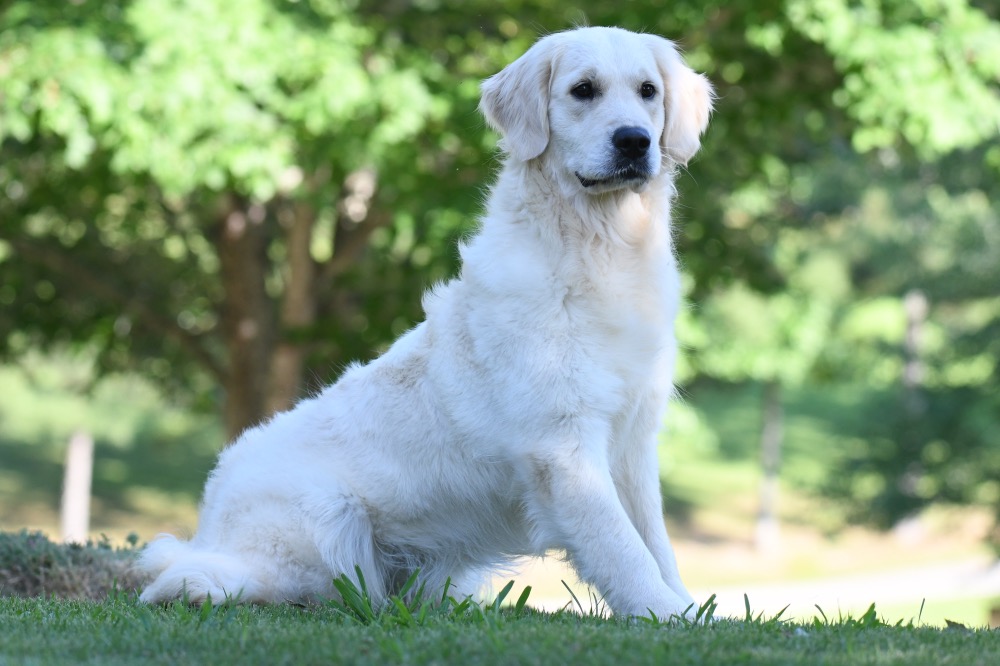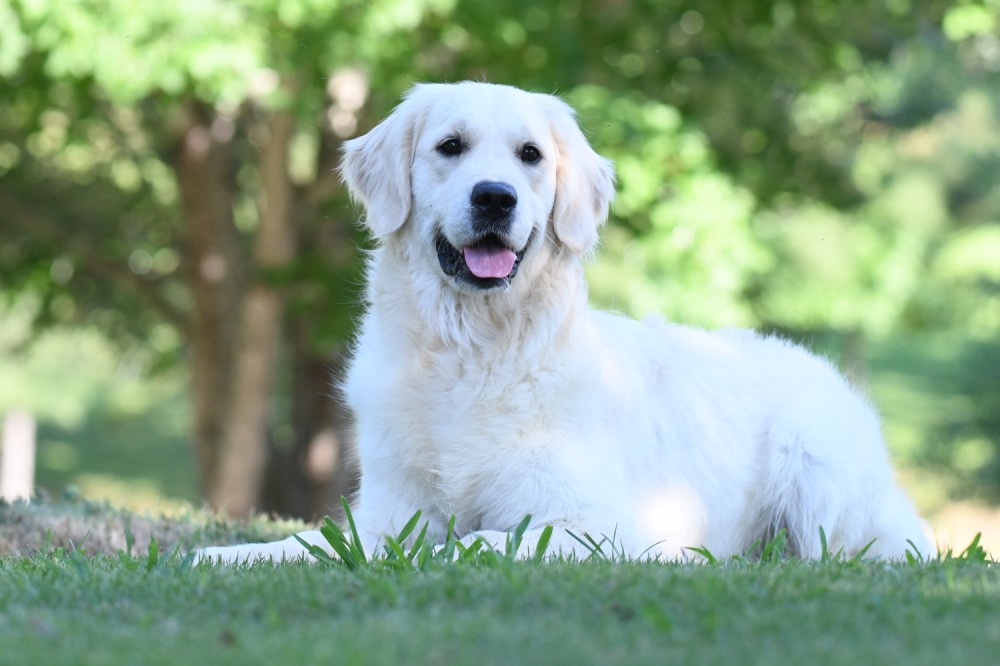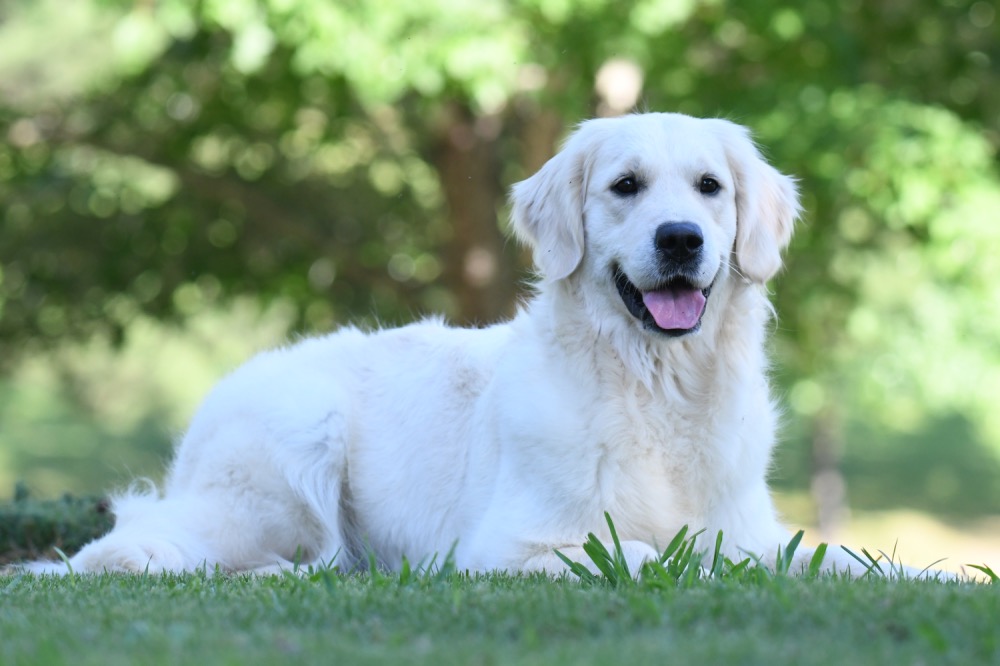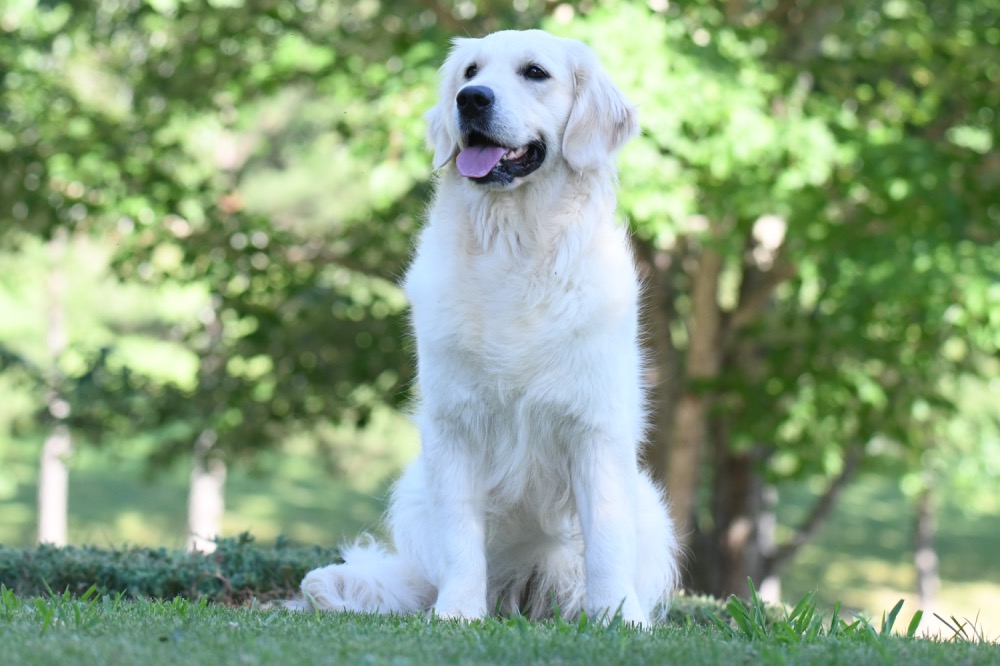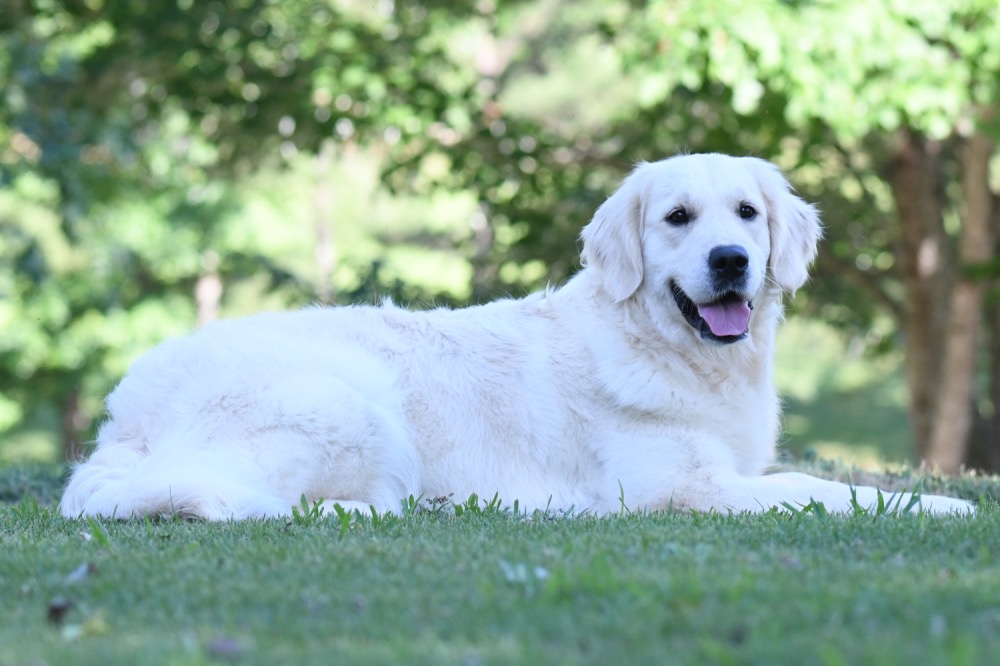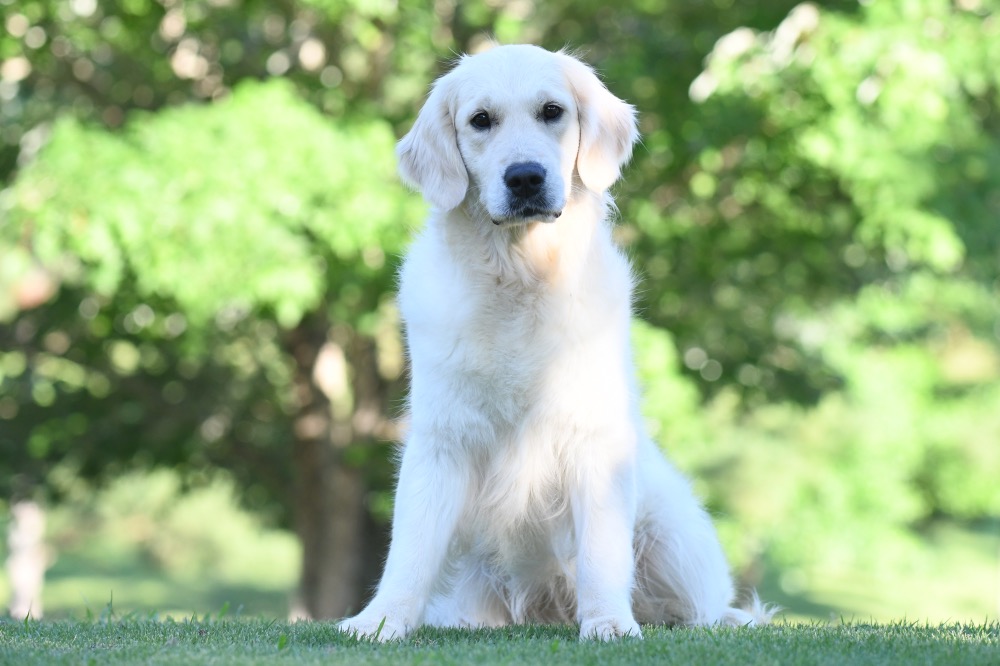 All pictures of Sydney on this page were taken when she was 16 months of age. She has an incredible coat to be so young and as you can see has a gorgeous head. We'll take more pictures when she gets older.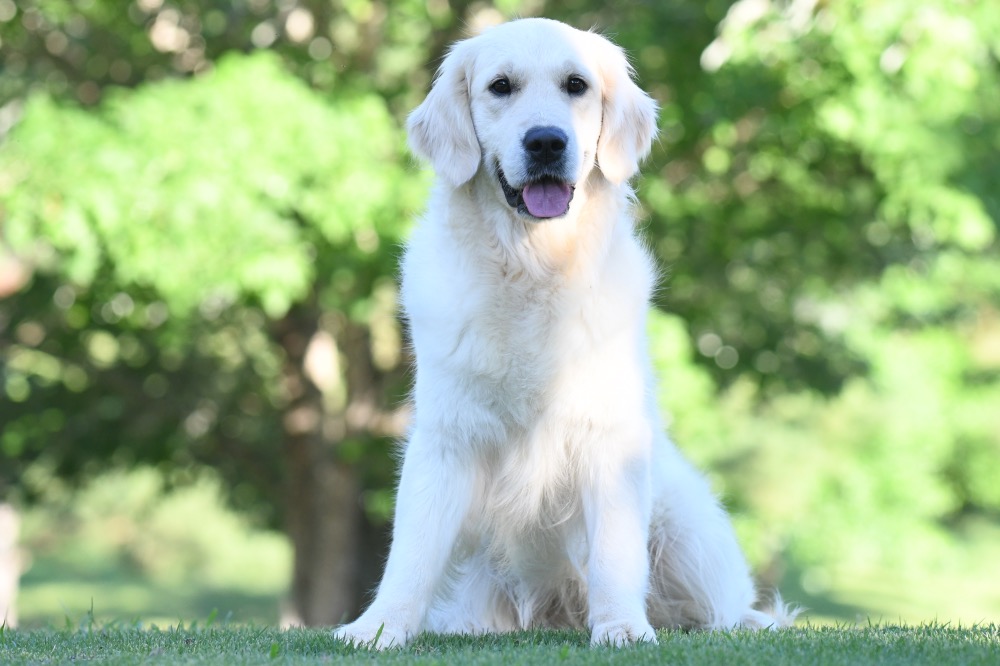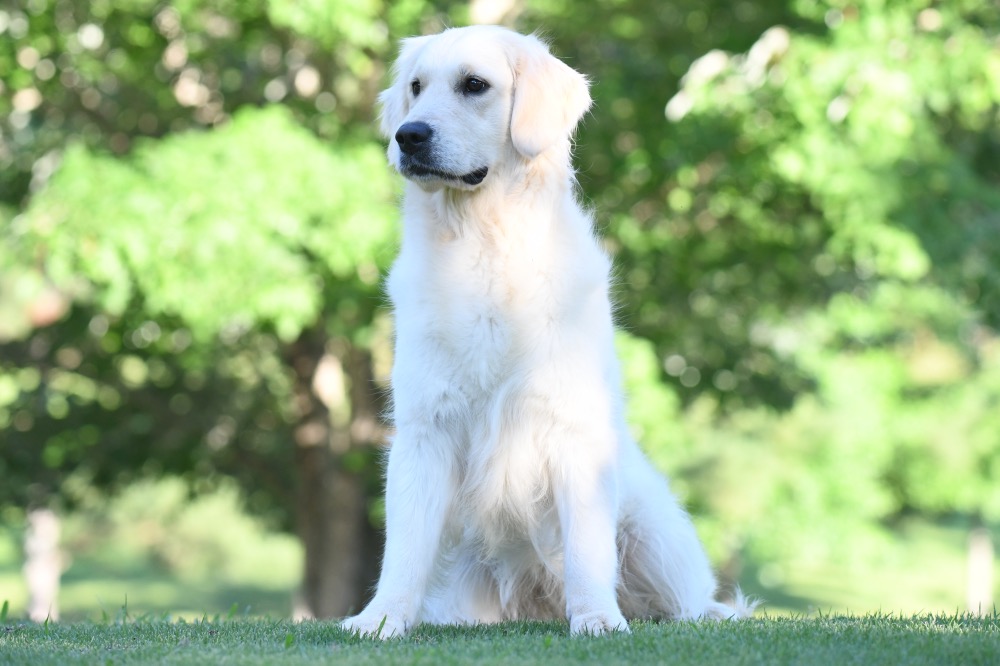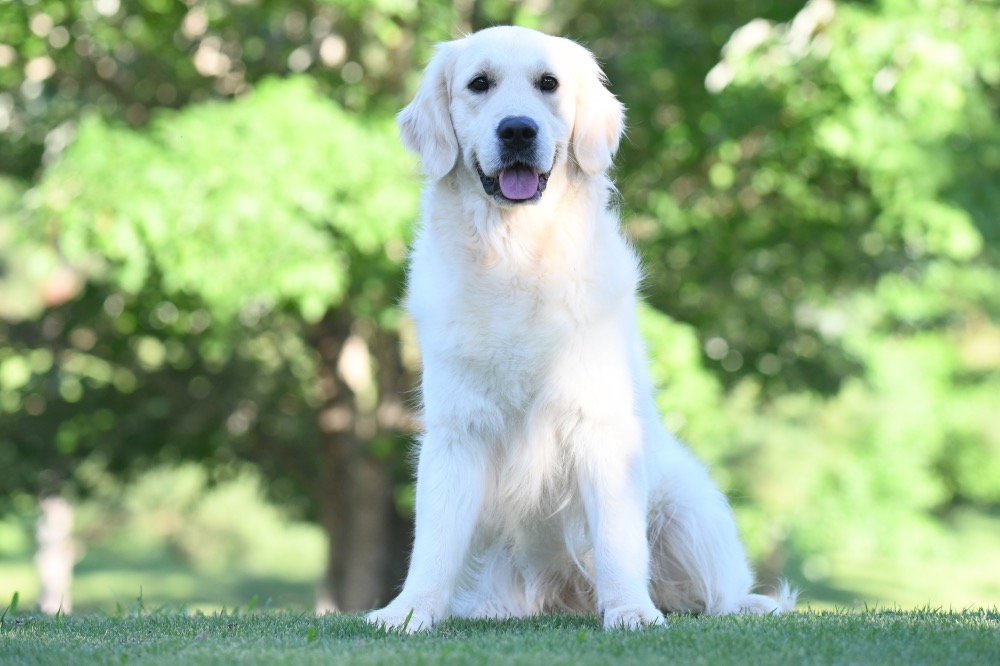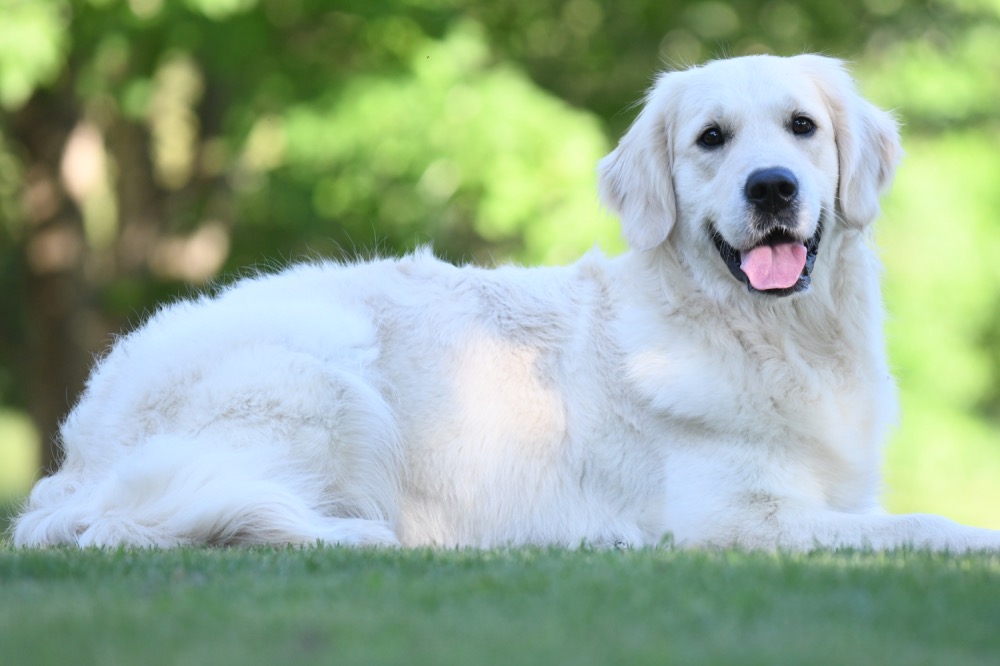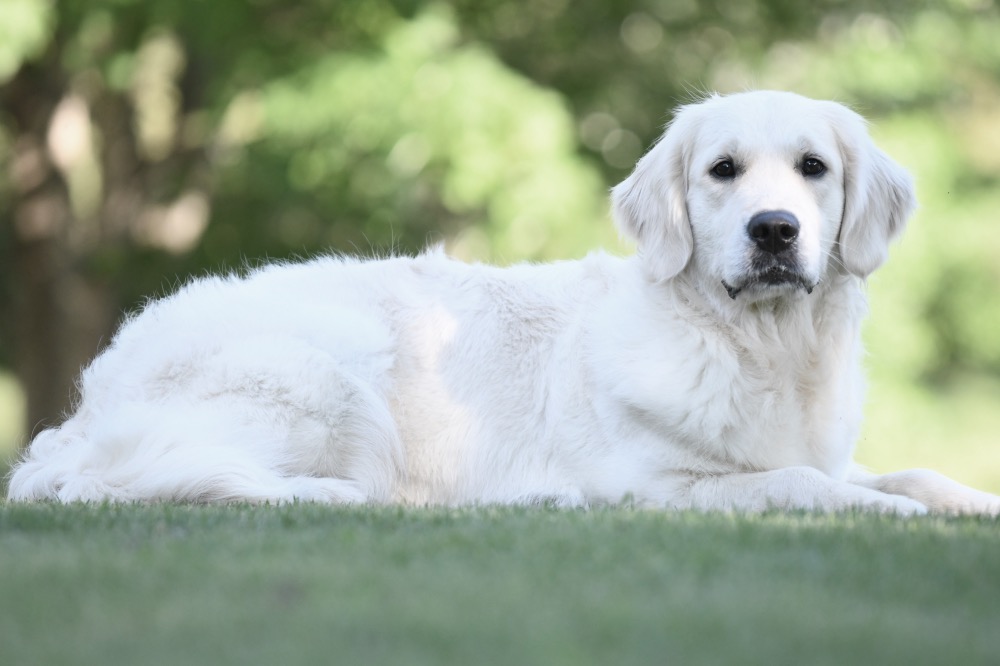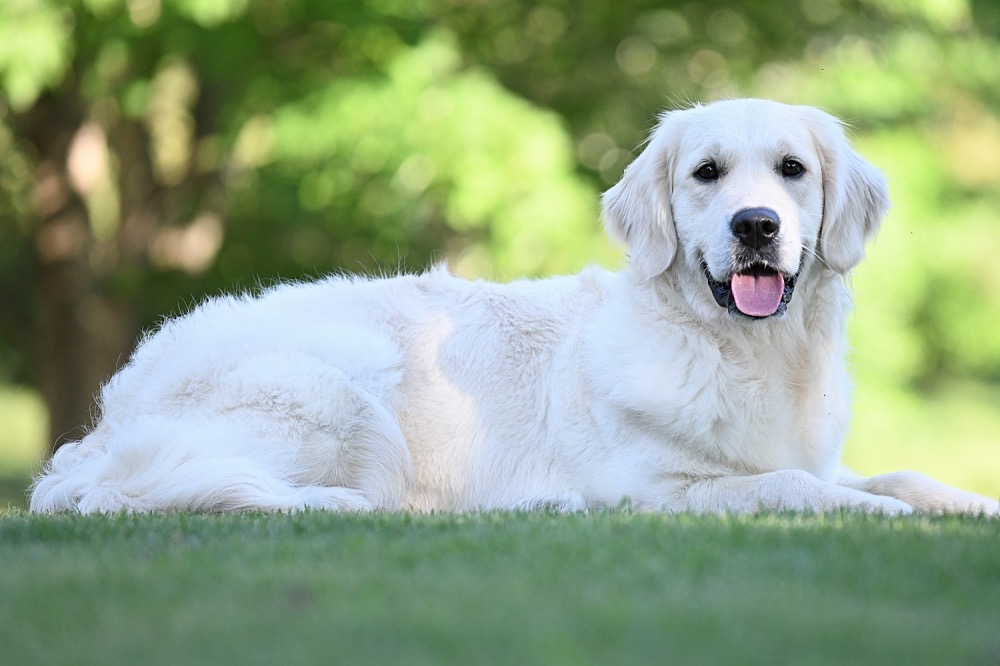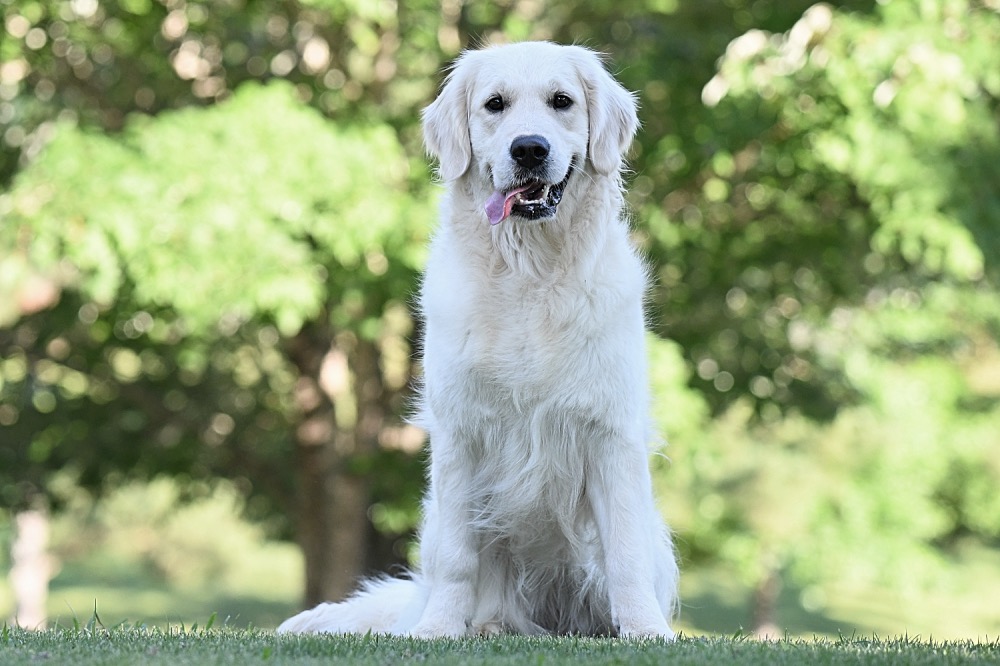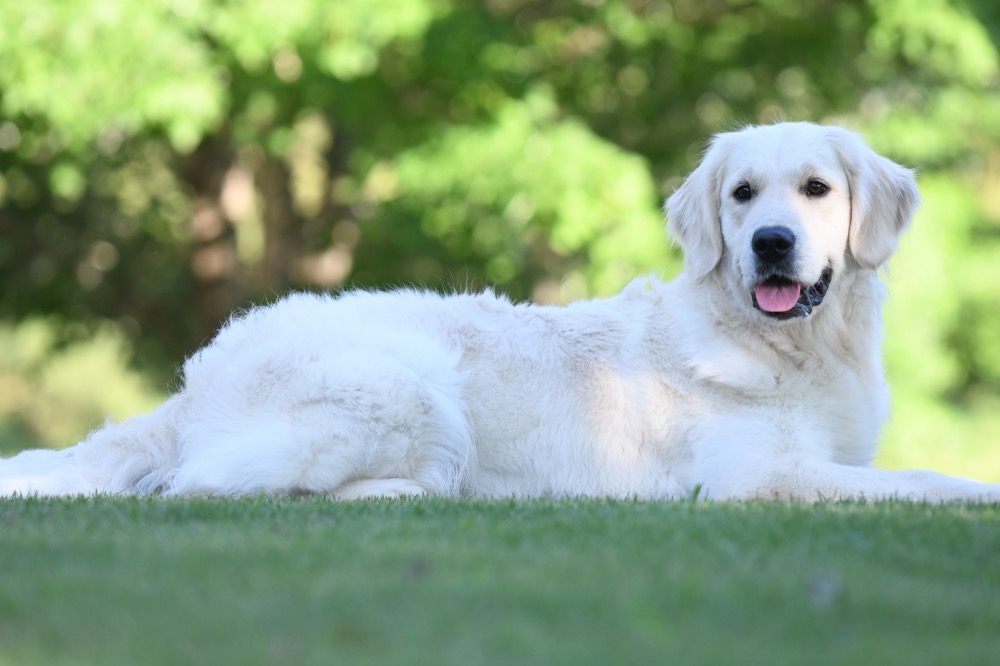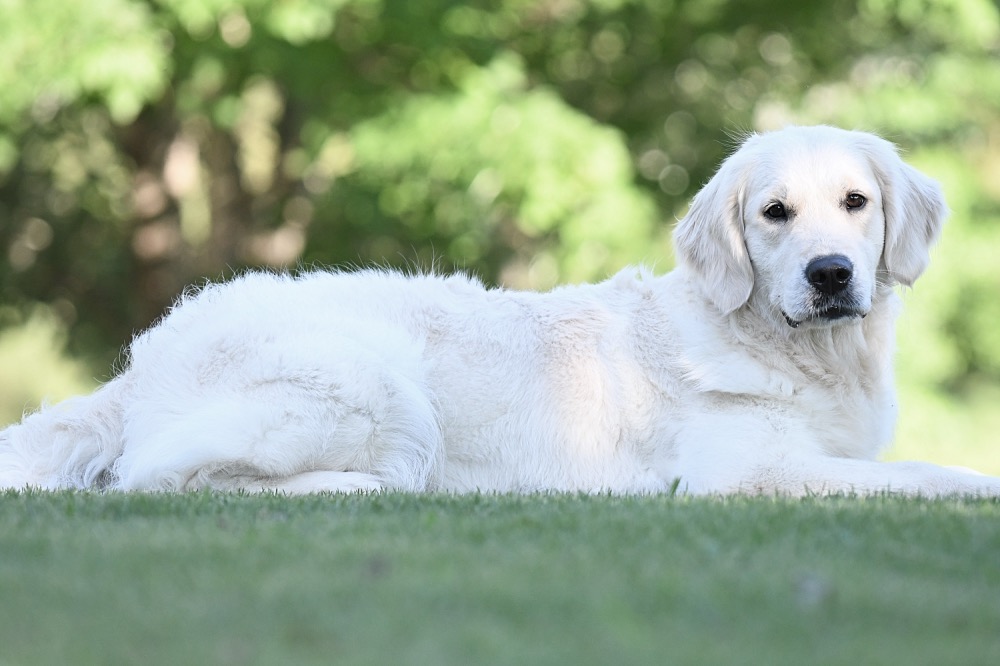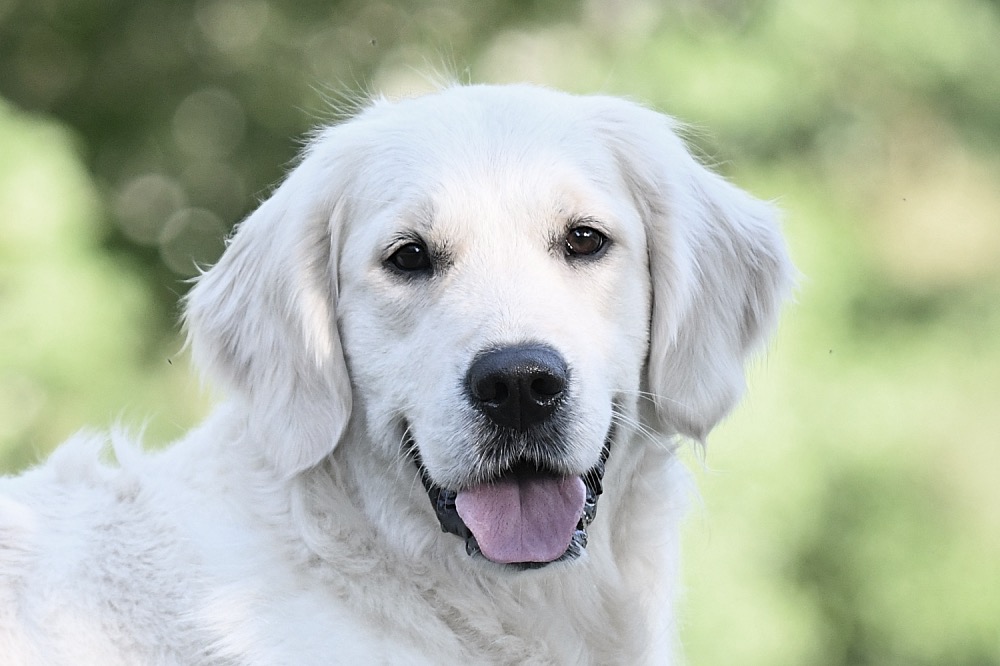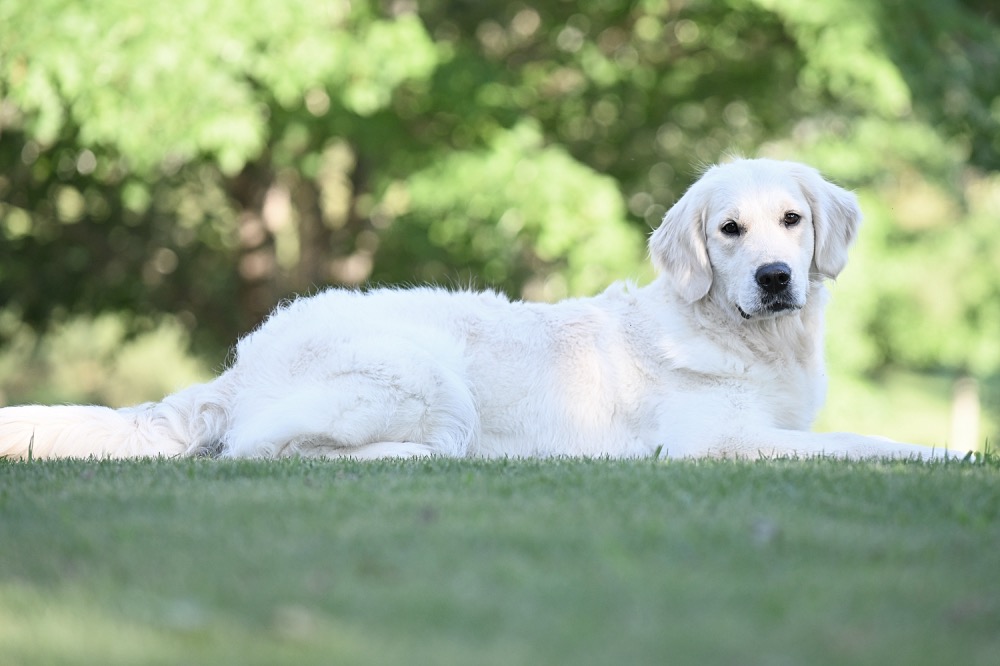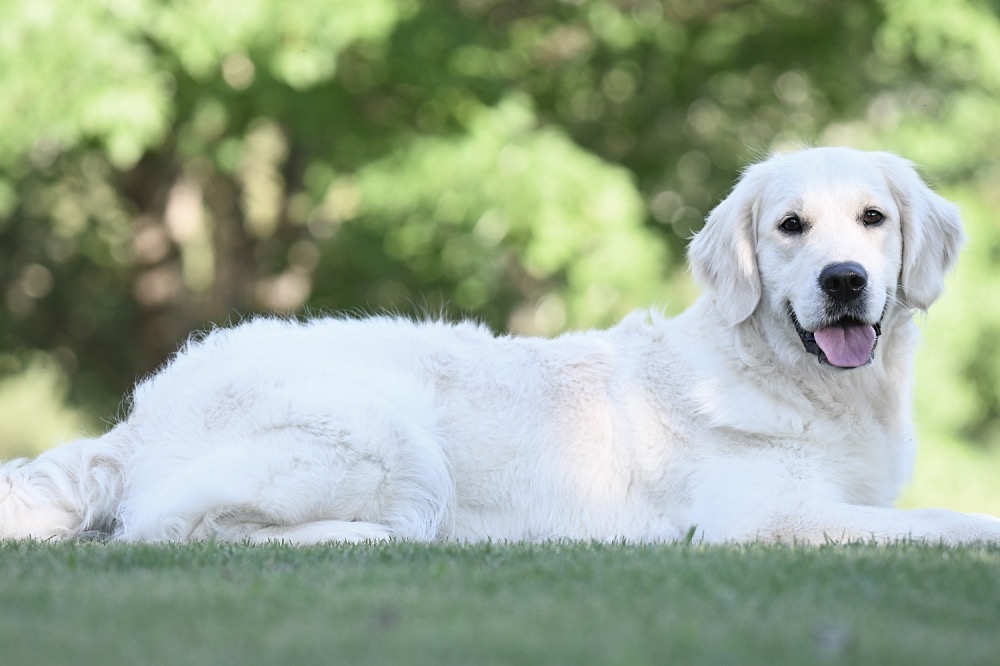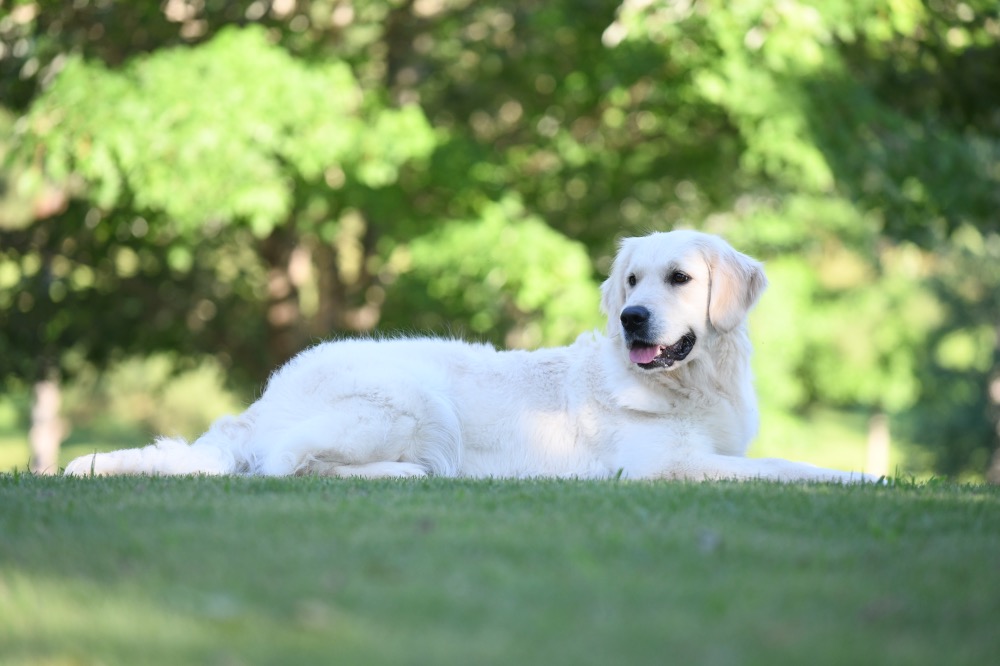 We'll post more information on Sydney as we know it. See our other dogs on our Dogs page.