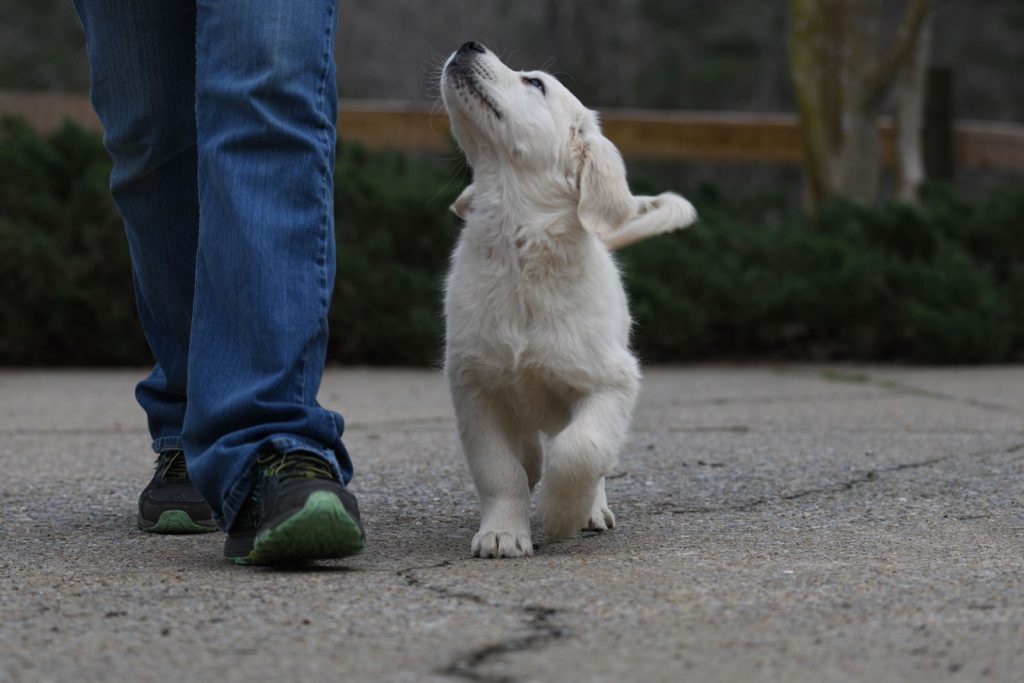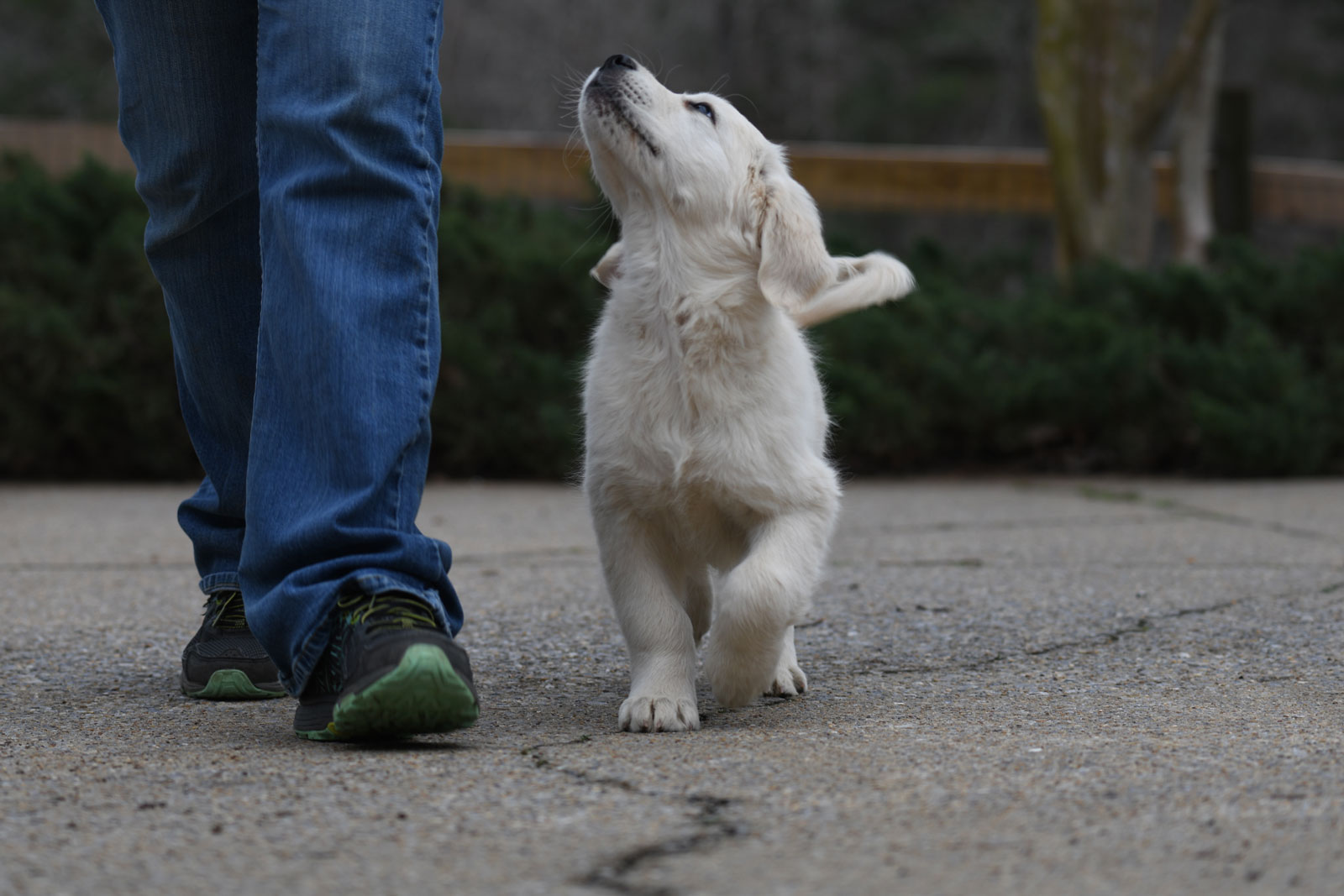 Breeders and Trainers of English Golden Retrievers
We focus on breeding and training beautiful English Golden Retriever puppies with health tested champion parents, great pedigrees, and fantastic temperaments.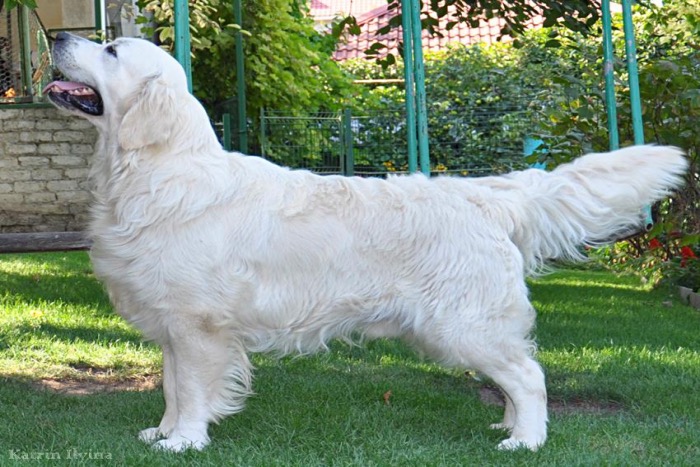 We are breeders and trainers of what is commonly referred to in the U.S. as English Cream Golden Retrievers. Summer Brook strives to produce only the very best representatives of the breed with regard to health, temperament, and appearance. Our adult dogs are all titled in conformation as well as in obedience. They are health tested with good to excellent results. After health, our primary focus is producing puppies with good temperaments. Then we put those genetically sound puppies through a puppy raising program that can't be beat.
English Golden Retrievers Who are a Part of Our Family
Our dogs live as part of our family in our home and on our 14-acre property. Summer Brook puppies are raised in a home environment where someone is home with them most of the time.
Health Tested English Golden Retriever Parents
As quality English Golden Retriever breeders, health is of utmost importance. All of our English Golden Retriever parents have passed tests for hips, elbows, heart, and eyes and have had DNA testing. All of our dogs have passed with hip scores equivalent to either OFA excellent or good. We have no dogs rated as fair in any category. There are links to proofs of the results of all of our dogs' health testing on each dog's individual page. You can get to these pages through the Our Dogs page. See our Health pages for information on genetic health issues in English Golden Retrievers, how breeders test for these issues, and how to interpret and verify the results.
Parents With Conformation and Performance Titles
Our dogs have been successfully shown in both conformation, obedience, and rally. We have earned titles at highly competitive levels in all three. Go to the Our Dogs page to see the titles achieved by our individual dogs.
Puppies Raised With Care
Our adults are very impressive, but people keep coming back for second and third puppies from us because of the way we raise our English Golden Retriever puppies (sometimes called English Cream Golden Retriever puppies) and where and how our dogs live. Read our How We Raise Our Puppies page and the Our Home page for detailed information.
Focused Puppy Training Program
We have a very popular training program for those wanting a two to three-week start for their puppy. See our Trained English Golden Retriever Puppies page for details on our Focused Puppy Training Program. You must see some of the many Videos of our past puppies to appreciate what we do with these young puppies.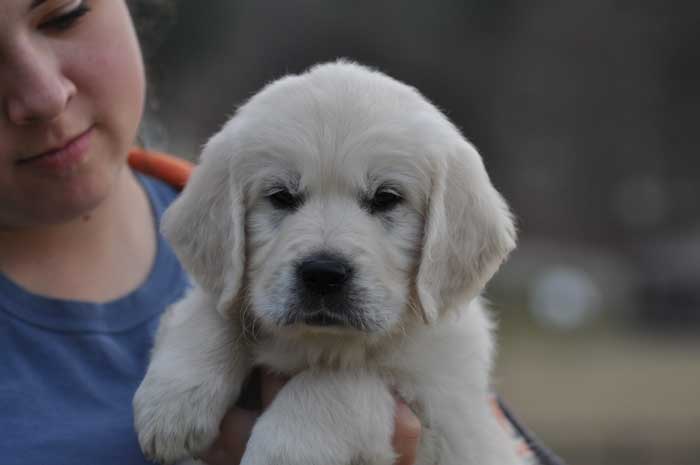 Enjoy Your Visit!
Our website was designed to communicate information about our own English Golden Retrievers (sometimes referred to in America as English Cream Golden Retrievers) and also to help those who are just starting a search for an English Golden Retriever puppy and want to learn more about the imported lines of Golden Retrievers. There are dozens of pages on our website with a wide variety of information.