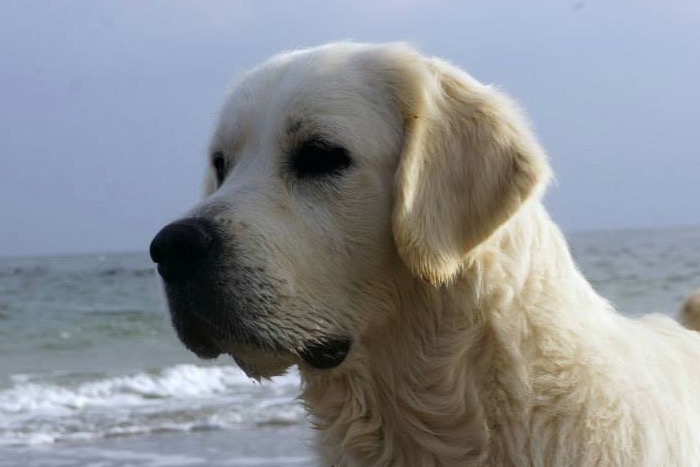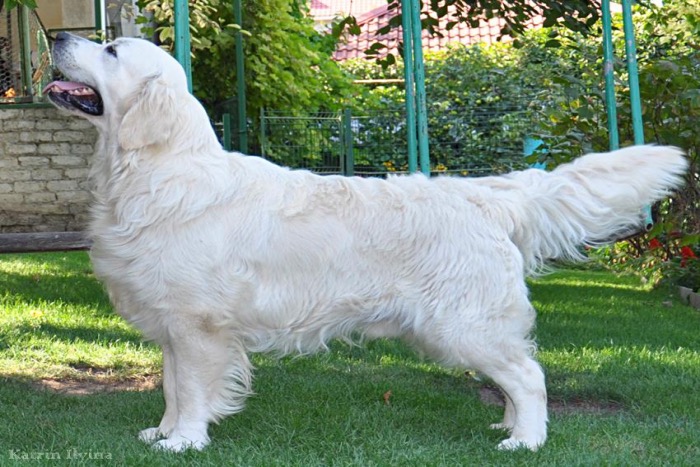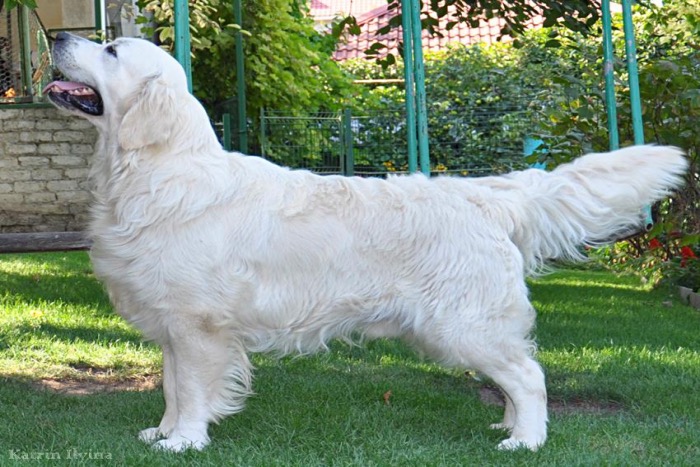 Canadian Grand Champion, European International Champion, CH of Moldova, CH of Ukraine, CH of Romania Tramin De Bon Matin CCA CGC- Micah
Scroll down to see more pictures
Birthday—September 30, 2012
Breeder—Lena Ushan at Tramin Golden Retrievers
Show Results
International Champion – Micah received an International CH while still in Europe. This is a MUCH bigger honor requiring dogs to win many times against other dogs. The Int. Championship titles obtained by many dogs in the U.S. is fairly easy to get. My dogs have all received the Int. Ch. that can be received in the U.S. in a single weekend of shows. An FCI International CH is only given to a select few. I don't know of any other dog other than Micah in the U.S. that has received an FCI International Championship. Click on the European show results to see the many CACIB's he earned.
Canadian Champion – At his first day of shows in Canada, Micah beat almost 40 dogs to win Best In Group earning 8 points toward his Canadian CH. Micah easily completed the championship the following day. (Many dogs compete almost every weekend for entire summers and never complete a Canadian CH).
Ukrainian Champion
Romanian Champion
Champion of Moldova
CCA – Golden Retriever Club of America Certificate of Conformation Certificate
CGC – AKC Canine Good Citizen
Click here to see some of his show results from Europe
Health Clearances
Click on underlined words to view results.
Hips—FCI A/A – This is the highest hip rating in Europe and is equivalent to an OFA good or excellent; see OFA's BVA and FCI to OFA comparison chart.
Elbows—FCI 0:0 (the lower the score the better)
Heart—OFA Clear
Eyes—OFA Clear
PRA1-Clear
PRA2-Clear
Prcd – Clear
Ichthyosis-Clear
About Micah
Micah is exactly what I look for in an English Golden Retriever stud dog. I have never been more appreciative of a dog than I am of Micah. Every time I look at this beautiful sweet dog, I can hardly believe he is mine.
Micah's Accomplishments in Europe
Micah lived in Europe with his breeder until coming to me at almost three years of age. After Micah's breeder agreed to sell him to me, I waited for over a year before my dream of owning this wonderful dog came true.
Notably, while in Europe, he was successfully shown and became a champion of several countries. In fact, he won enough CACIB's to become an International Champion. There are many dogs in the U.S. with International Championships earned here in the U.S. through IABCA (including all of our adult dogs) but Micah is one of only a very few here in the U.S. who are European International Champions (which is MUCH more of an honor and harder to receive). As a young dog, Micah was an extremely popular stud dog. His puppies are beautiful.
Micah at Home
Everyone who meets our Micah falls in love with him because he is a big gentle boy who loves everyone. Although he gets along well with other dogs, his heart is with people. He goes up to everyone and offers a paw to anyone who looks like they'd like it. I believe that he has the perfect blend of confidence and gentleness. Of course, this makes him super lovable.
He is a big dog with a lot of coat so I kiddingly say he's not a pure-bred Golden but half lion…..huge paws and mane. He weighs about 90 pounds, solidly built with a lot of bone. Overall, he has a super big gorgeous head, more coat than most English Goldens, and will take your breath away as he trots across the yard.
Even though he's only been with us since July 2015, Micah has already stolen the hearts of everyone in my family as well as dozens of hearts of others who've come in contact with him.