On this page, we've listed our Golden Retrievers, along with links to all health clearances, titles, personality descriptions, pedigrees, and more pictures. Click on the pictures of our English Golden Retrievers to go to their individual pages. Our boys are listed first, followed by our girls.
All of our dogs are 100% from imported lines. It took us many years to develop the lines of dogs that we now have. More than half the initial dogs we imported either did not pass all necessary health tests or they did not meet our very high expectations with regard to temperament or looks. We don't settle for mediocrity.
Over the years, we've been able to selectively improve our program focusing primarily on temperament while at the same time maintaining good health and good looks.
Proven Beauty as Well as Incredible Temperaments
In recent years, we've had three dogs to complete Canadian Championships, one dog to complete an OTCH (the very highest obedience titles), three dogs to receive AKC UD titles (another hard to get obedience title), two dogs to earn a Rally Obedience CH title (RACH), and all of our dogs have received multiple other obedience titles.
When discussing our dogs beauty and conformation, I'd like to say that their conformation championships were not earned slowly over the course of years (as many Canadian Champions). They were earned quickly. All three of our Canadian champions completed their championships quickly: two of them in only one weekend of shows. The third earned 9 out of the required 10 points in a single weekend. In addition, one of our Canadian Champions went on to earn a Canadian Grand Championship in a fairly short period of time.
Tara, our OTCH dog was invited to compete in obedience at Westminster. Only the top 100 obedience dogs in the country receive this invitation.
Our dogs are truly beautiful with extraordinary trainable temperaments.
Our Golden Retrievers: The Boys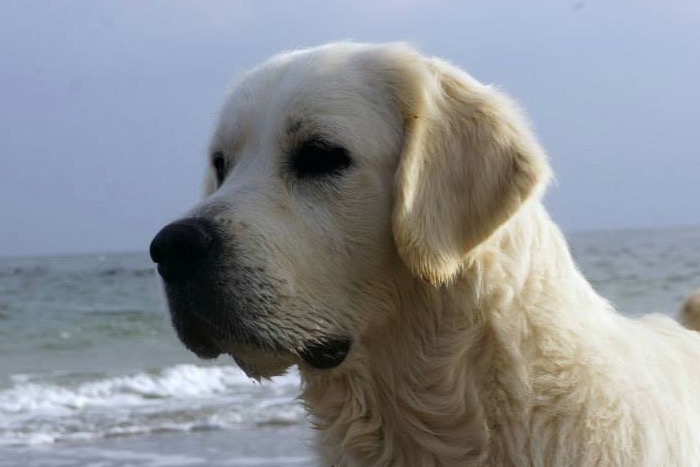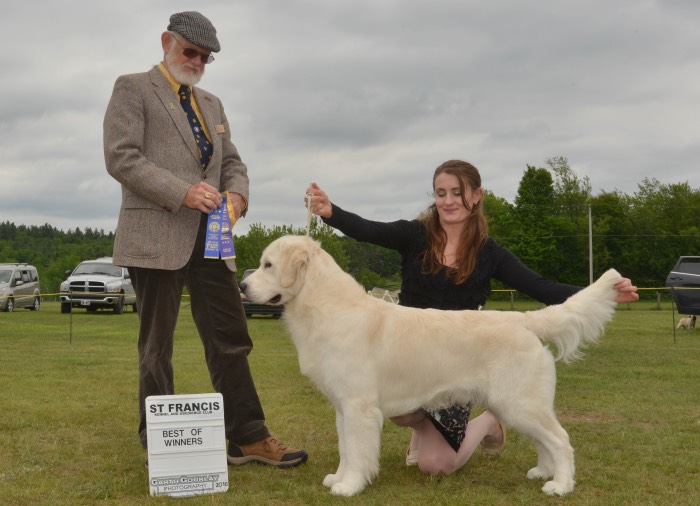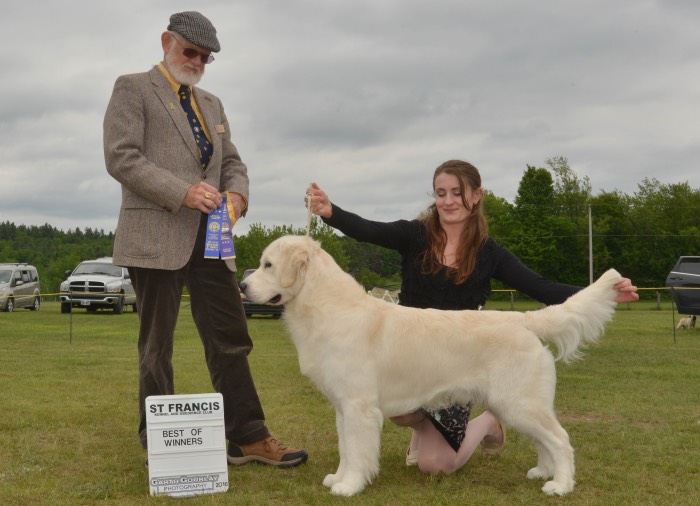 Luke also lives out of state now with friends.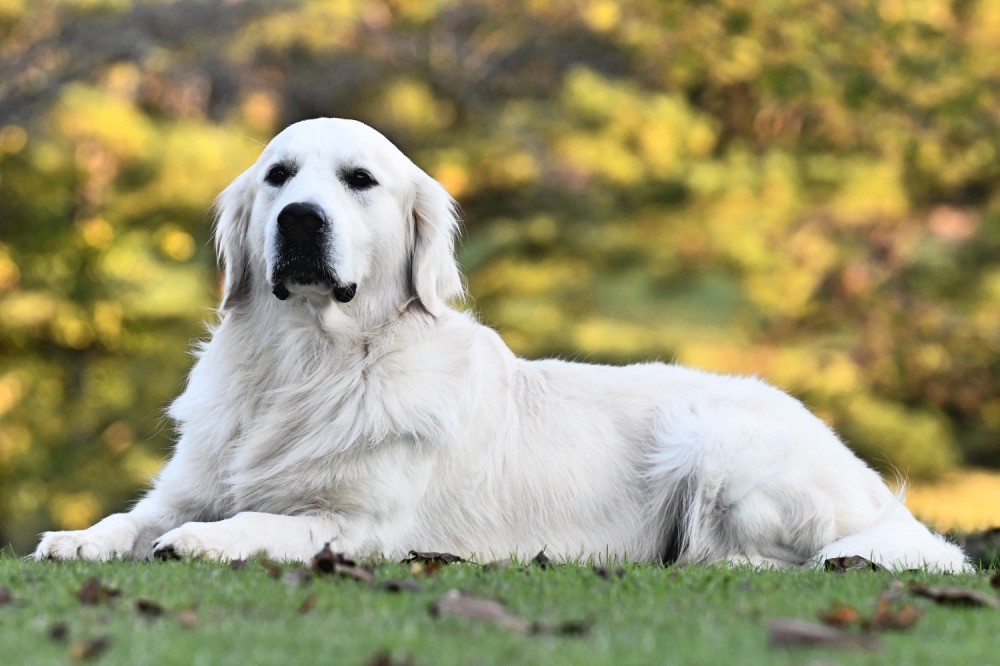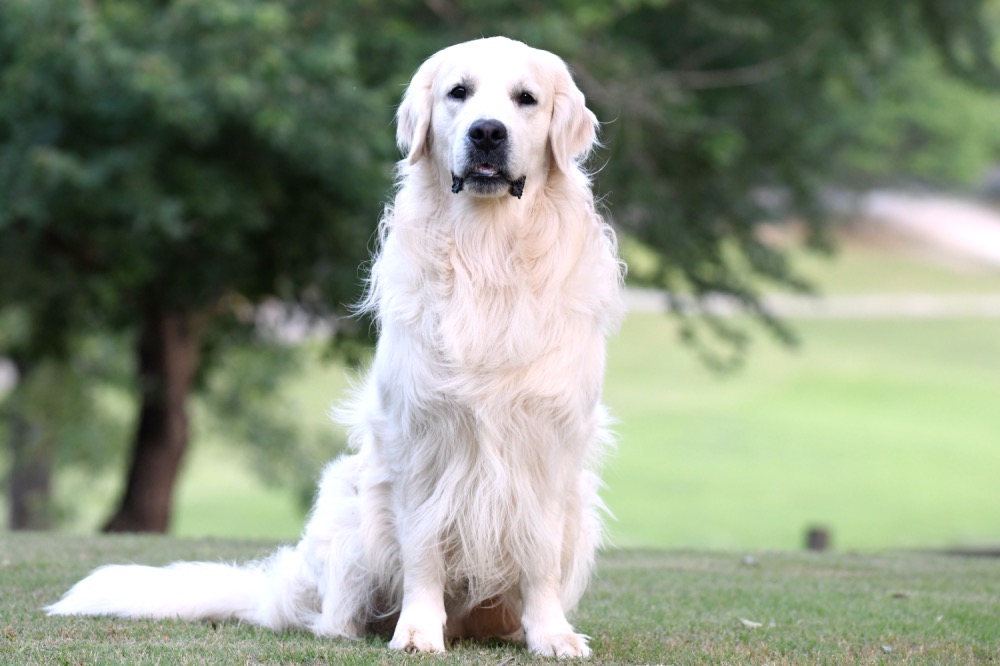 The Grand Mama's
The two girls below are the mothers of our next generation girls. These two girls are full sisters (though from different litters). Both of them exemplify our goal in breeding: super structure and health coupled with top notch biddable, smart, and loving temperaments. Both dogs are calm in the house while loving to work when away from home. These girls are both beautiful to boot!
Piper is now living with friends in New Mexico. We hear from her family often. Tara is retired and will be staying with us at Summer Brook as one of my obedience partners. Scroll down to see their beautiful daughters, our next generation of Summer Brook mamas.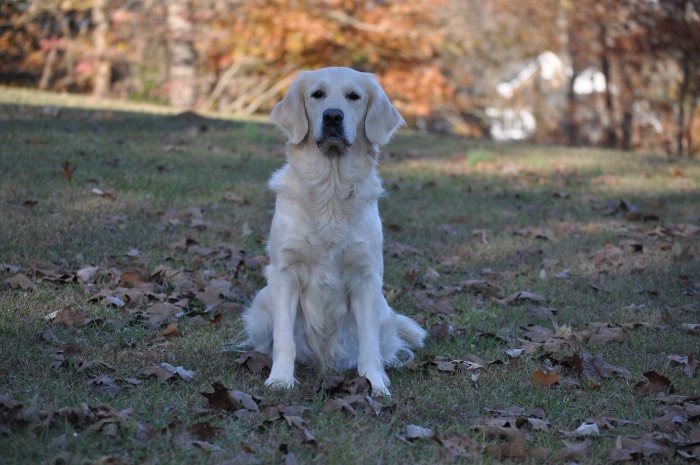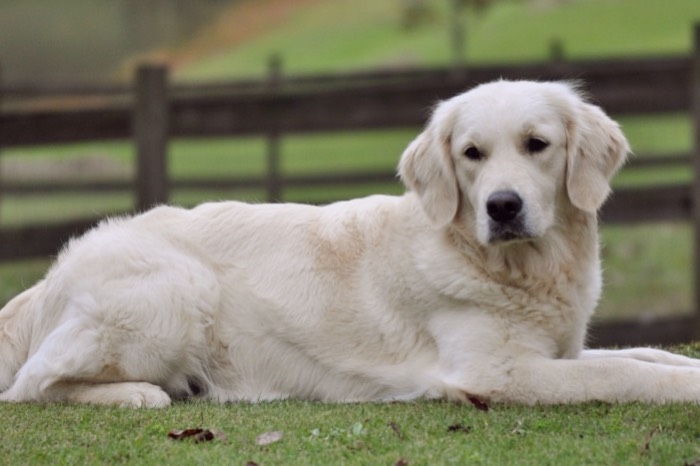 Our Girls
These first two girls are both Tara/Luke puppies.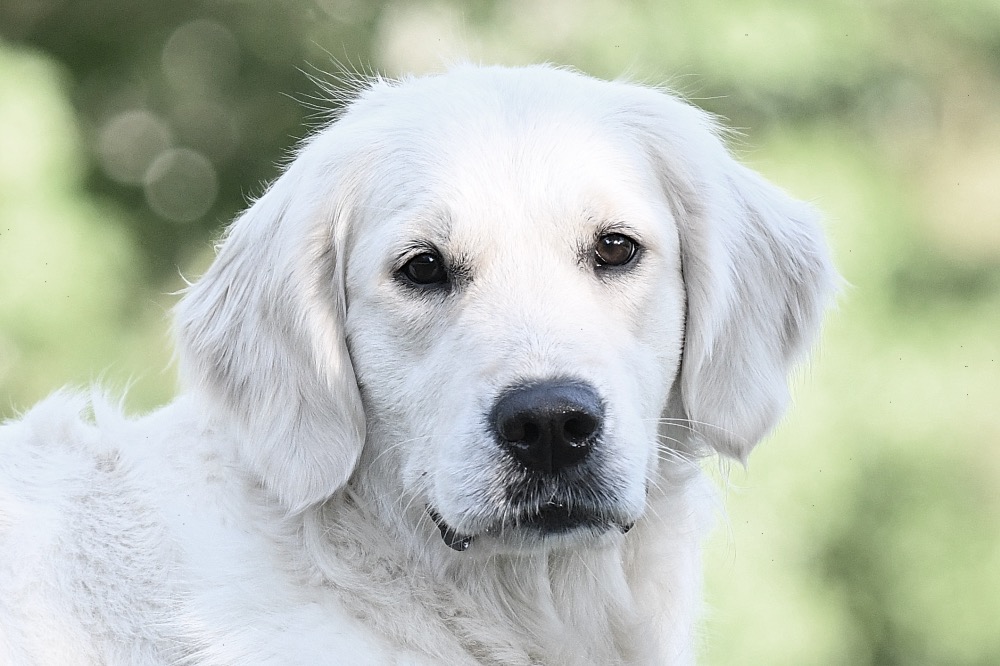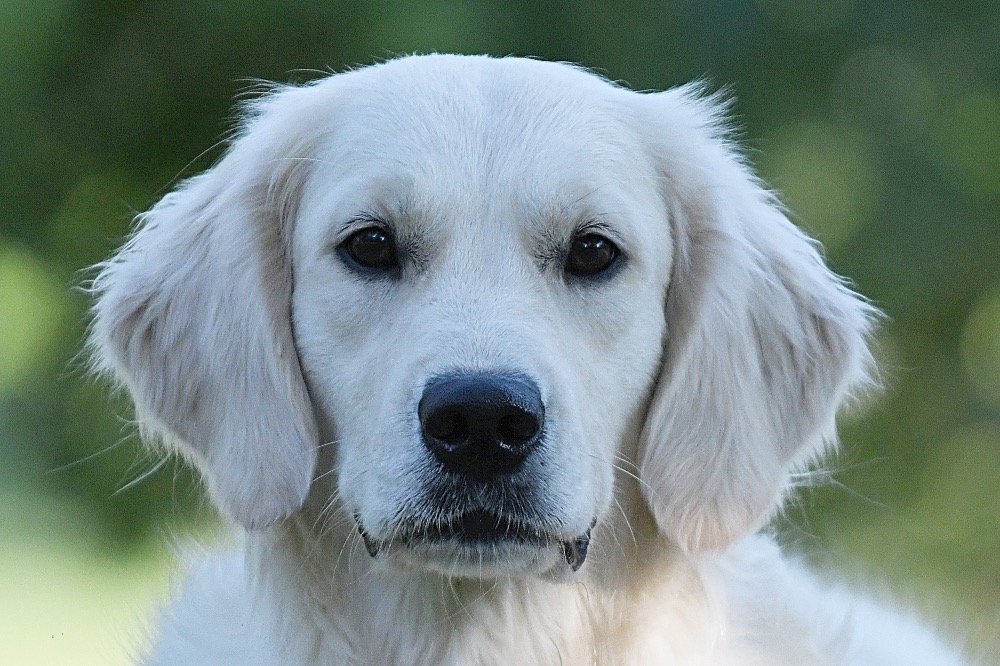 Paisley is a Piper/Luke puppy.