Dogs and Puppies Live in our Home, Not a Kennel
Summer Brook does not have kennels. Our family has a large home with three doggy doors coming in and out. We have large pieces of land fenced for the dogs to go outside as they please. Someone in our family is almost always home with our dogs (especially when we have puppies).
Our Puppies Are Raised in our Keeping Room and Side Foyer
Our puppies live in our keeping room and side foyer areas. You can see pictures of our set up on a link from our Raising Puppies page. These areas are adjacent to the kitchen and the busiest areas of our home.
Adults are Rotated So That They All Have Individual Time With Us
We rotate our adult dogs between our keeping room, great room, office, and what we call our dog room. We like to keep only two or at the most three dogs in one area at a time. With our rotation schedule, each dog gets plenty of attention.
A Very Large Room With Doggy Door Access to Large Pastures and Connected to Our Great Room
Our dog room is a large room (almost 40 feet long) that used to be a large screened porch. We finished it putting in sheet rock, lots of windows, tile floors, heating, and air conditioning in 2015. There are four sets of french doors coming off of this room opening into three different rooms in our home. We have gates across these doorways so that we can keep the french doors open most of the time.
The large room in the back is divided into 3 sections with doggy doors going out into large fenced areas. Each area is over 2 or 3 acres each. When the dogs have their turn in this room, they can still see and hear us. When we aren't actually in the room with them, they have access to play with each other inside and out. They can play in pastures as well as shaded areas.
We Occasionally Have Company Without Dogs
Having this dog room, gives our family opportunities to have non-doggy company. There is plenty of room in this room for all of our dogs if it is necessary . Most our friends, however, love our dogs. Several dogs are usually in the great room, keeping room, kitchen, or office with us even when we have company. We have 9 gates (not counting the gates to pens) in our home. They are up all the time for the adults so that we can better manage them. We can easily separate our dogs when necessary.
Pictures of Our Home
The first couple of pictures show our great room. Behind this room you can see our dog room. The first picture below was taken from our front foyer.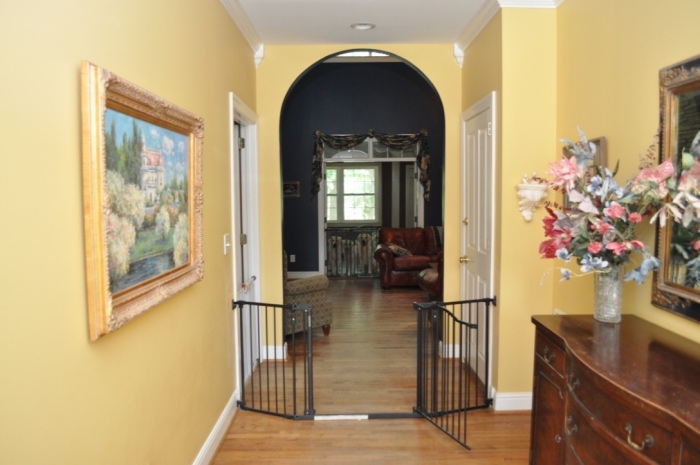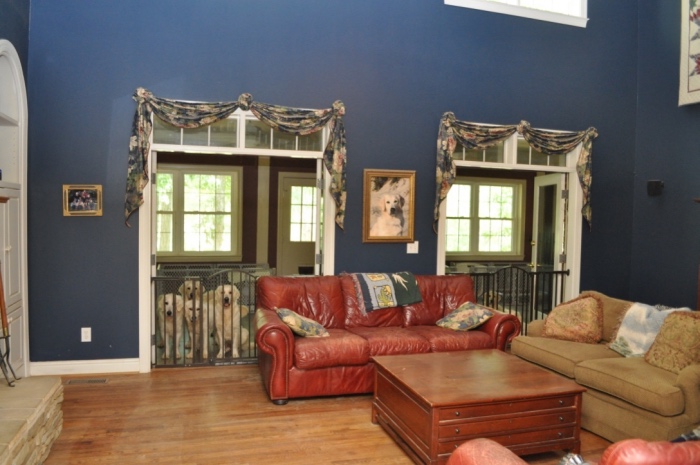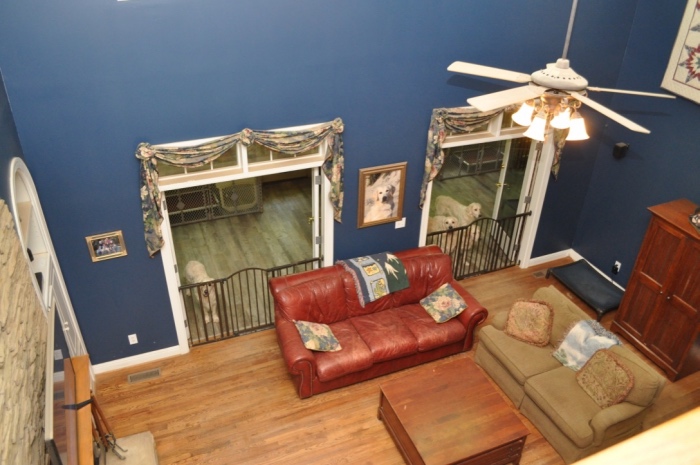 The next pictures show the our back yard. All of it is fenced including where I am standing to take the picture. There are smaller areas close to the house that we might shut the dogs into if we had someone working in the larger areas or if there were other reasons we needed the dogs to stay close to the house. However, the gates between the smaller areas and the larger areas stay penned open most of the time.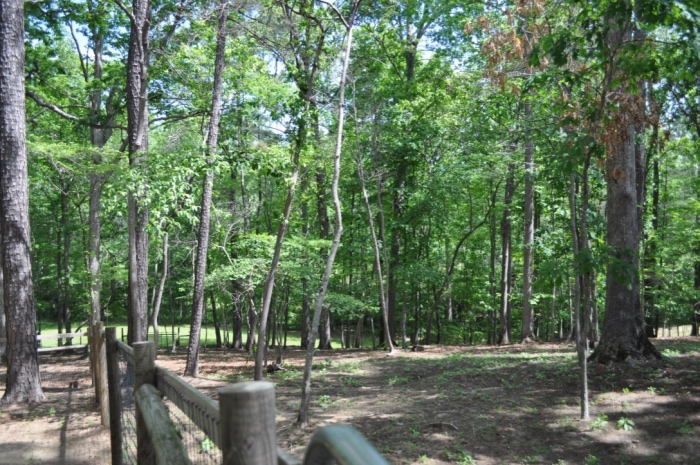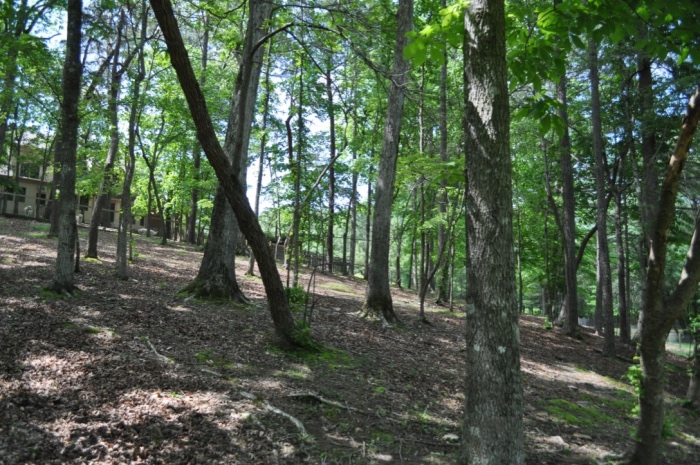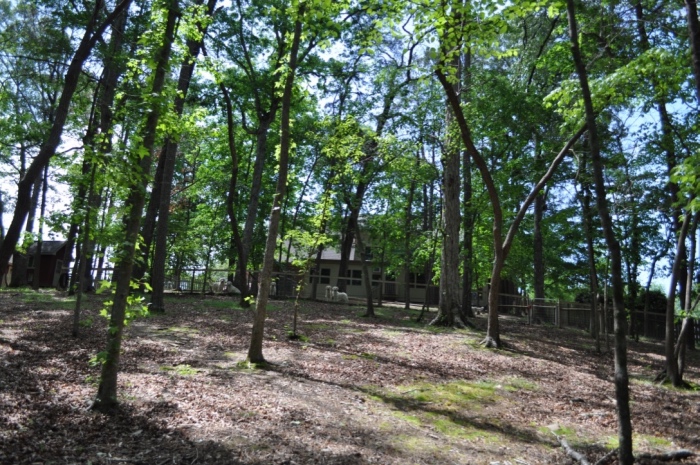 This picture shows the gate between our back yard and the pasture. This gate is usually left open so that the dogs can go out the back doggy door and run around to one of our front pastures which you can see in pictures below.