We are strong advocates of positive reinforcement training along with control and negative punishments (taking something away from the dog that he likes. We don't use tradition (positive) punishments ourselves. In our opinion, punishments are not necessary.
However, we believe that some leaders in the "positive only" movement have exaggerated the damage that punishments can do to a dog. We also believe that at times some people with some dogs might could benefit from mild punishments when used under very strict guidelines. Punishments as a last resort are better than permissiveness and an out-of-control dog.
We disagree with the hard stance that some "positive only" trainers take against anything unpleasant for the dog. In our opinion, permissiveness is not an acceptable option. Dog's need consequences for their actions. Those consequences don't need to be painful, but they must be something that the dog doesn't like.
Further, we would argue that many "positive only" trainers are exaggerating some of the dangers of using any punishments whatsoever. I've talked to people who are afraid to maintain control of their dog with a leash and collar for fear of hurting their dog's "sensitive neck". Yes, you can hurt your dog by jerking too hard with a leash, but a dog's neck is not as sensitive as many "positive only" trainers presume.
In addition, the permissiveness that some "positive only" trainers advocate can be just as bad (if not worse) than adding a few correctly given punishments.
Whether or not positive reinforcement or punishment-based training is better is a debated topic. However, the bigger debate is on whether punishments should EVER be used. That question is the subject of this page.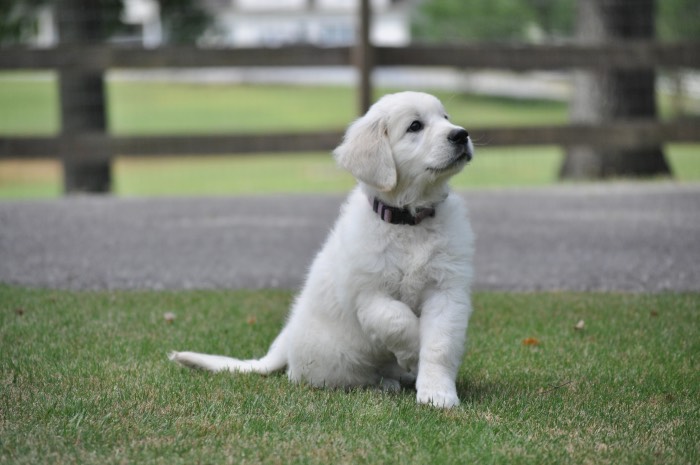 What is a Punishment?
A punishment is something that is used to decrease a behavior. All punishments are either "positive punishments" or "negative punishments." A lot of people in the dog training world seem to think that "positive" means "good" and "negative" means "bad". However, this is not the case.
Using a "positive punishment" means that you are adding something to the training session to decrease a behavior. For example, yanking on the leash, using a shock collar, hitting your dog, and telling your dog "no" are all positive punishments. Obviously, some are much worse than others.
Using a "negative punishment" means that you are taking something away from the training session to decrease a behavior. This is often a fantastic way to train a dog without scaring or hurting your dog.
Here is a good example. Your dog is overly excited to see you. He jumps on you. You leave the room for a few minutes. Leaving the dog is a negative punishment. You have taken something away from the dog that he wants: yourself. This is the negative part or the taking away part. What makes it a punishment is that it will decrease the chances of the behavior being repeated. Continue leaving every time your dog jumps and he will learn that jumping is no fun. It won't take long for him to stop jumping so that he can keep you around.
Negative punishment is a tremendous tool when training with reward based training. Almost all "positive only" trainers recommend negative punishment. However, the source of controversy is positive punishment. The rest of this page will be about positive punishment only. Therefore, I will be referring to positive punishments as plain "punishments" for simplicity's sake.
Positive Reinforcements are Better, but Non-Painful Punishments COULD be Helpful For Some
We understand the philosophies of both positive-only as well as balanced trainers. We've trained using both methods at some point in the past. We know many trainers on both sides of the "Punishments or Not" debate who are very well respected. However, our experience has been and scientific research has proven that positive reinforcement yields better results when done correctly. Read why on our page entitled 10 Reasons for Reward Based Training. Continue reading this page for how to stop bad behavior both with and without punishments.
Reward-Based Training Alone IS Possible
Reward-based training alone is possible. Positive reinforcement is better if a person has the skill and desire to master positive training techniques. See our post on How to Use Positive Reinforcement training. In almost all situations, positive reinforcement can work. The key is to learn a few non-punishment based techniques to stop bad behavior. Then use reward-based training to train an alternative behavior.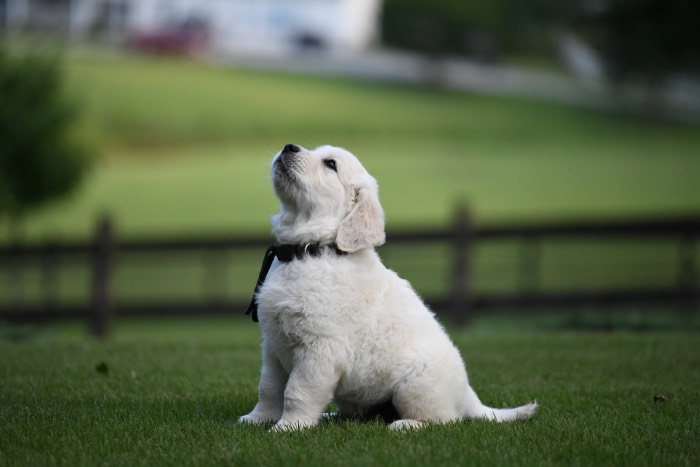 Non-punishment Training Techniques
So, how do you stop bad behavior without resorting to punishments? There are several excellent techniques that work. As has already been mentioned, negative punishment or taking something away from the puppy that he wants is a very good method for stopping bad behavior. Controlling your puppy and his environment is another way to stop bad behavior. Diverting your puppy's attention is a third method. Waiting on unrewarded bad behaviors to fade on their own is a fourth. We discuss these techniques in more detail in our article entitled Stop Bad Behavior Positively. These methods are more effective and produce better results than punishments.
Non-painful Punishments
However, in our opinion, blanket statements prohibiting punishments are limiting families in their ability to have a well-trained dog. We believe that there are times when indeed a punishment can enhance training. However if punishments are going to be used and not produce unwanted side effects, they must be used under very strict guidelines. These guidelines are discussed on our page entitled Punishment Guidelines.
Mild punishments are certainly better than being permissive and allowing a dog to practice bad behavior.
Many Positive Only Trainers Advocate Refraining From Telling Your Dog "No"
We disagree. Saying "no" to a dog is indeed a punishment, especially for the sensitive eager to please type dog. However, it is important to us that our puppies and dogs know when they are right or wrong. We will say a calm "no" when they have done the wrong thing. We don't yell or even raise our voices. Our puppies and dogs know that when they hear the word "no", they need to try something different in order to earn their reward. Although a calm "no" is not painful, it is indeed a mild punishment.
Other Times That Inexperienced Trainers Might Need Punishments
Though we don't use punishments ourselves (other than a verbal "no"), a typical American family might find punishments helpful in other situations for a couple of reasons. First of all, training with positive reinforcement takes more time than punishment based training. Secondly, for the most part, positive reinforcement training also requires more skill and patience. For some, it can be very difficult to stop certain behaviors without the use of any kind of punishment.
Self Rewarding Behaviors Can Be Difficult to Stop Without Punishments
Self-rewarding behaviors are the ones that present a problem. In fact, traditional and balanced trainers claim that these behaviors cannot be stopped without punishments. Self-rewarding behaviors need to be given special consideration.
An example of a very common self-rewarding behavior is leash pulling. We've written a very detailed page on how to Stop Leash Pulling With Positive Reinforcement. Punishments are not NECESSARY to stop behaviors. Though punishments are an easier way to stop many behaviors, that doesn't make them the best way. However, using a mild punishment is better than allowing bad behavior to become a habit and some families with some dogs aren't successful with positive reinforcement alone.
Punishments Don't Have to Be Painful
However, keep in mind that the scientific definition of a punishment is "anything that makes a behavior less likely to be repeated". Is that not what everyone wants with regard to undesirable behaviors? We want the bad behaviors to not be repeated. Notice that this definition of a punishment has no mention of the word pain.
The question that needs to be answered is this. What kinds of things will cause behaviors to be less likely to be repeated while at the same time remaining humane and fair to the dog?
The consequence cannot be pleasant. It would then be a reward.
However, the consequence doesn't have to be painful. Neither does it need to be given with an attitude of dominance. There is no need for force or even for "pack leadership".
Punishment Guidelines
In those situations where families are unable to stop certain behaviors without punishments, non-painful punishments given according to very strict guidelines are better than permissiveness. See our page on Punishment Guidelines for more details.
Punishments Can Have Side Effects
If families don't heed these guidelines, punishments incorrectly given can have serious side effects. Some of these side effects are immediately apparent. However, the dog will internalize most of these side effects. Emotional problems from punishments often show up weeks or months later. Because of the possibility of side effects, punishments should only be used as a last resort. Use punishments only when you are unable to train certain behaviors with positive methods.
Punishments are ONLY necessary when someone has fallen short in one or more areas of reward based training. However, failing to train a self rewarding behavior with positive methods alone is nothing to be ashamed of. Self rewarding behaviors can be difficult.
Many, many people train their dogs with punishments. Most dogs do not experience side effects from them. Permissiveness is worse than appropriately given punishments. However, inappropriately given punishments can have the most serious consequences of any training mistakes.
We've worked with dogs who have had problems because of permissive training. We've also worked with dogs who were harshly or incorrectly punished. Problems caused by permissiveness are easier to fix than those caused by harsh punishments.
Don't Turn to Punishments Prematurely
Most people tend to turn to punishments far too quickly, especially those following the advice of traditional and "balanced" trainers. They claim that punishments are the better option. However, they don't fully understand the magnitude of what positive training can do. Positive reinforcement can be successful in far more situations than these trainers will credit it for.
Positive Training; Not Permissiveness
At the risk of being redundant, we want to make it clear that positive training is NOT the same as permissiveness. Allowing a dog to practice poor behavior is never a good choice. Good reward-based training never gives way to permissiveness.
Final Thoughts
Reward based training should always be the first line of defense for training good behavior. It is the best option even for stopping poor behavior.
However, non-painful properly given punishments are a viable option under certain circumstances. Some families are unable to adequately train alternative good behaviors with positive reinforcement alone. Others cannot stop bad behaviors. In these cases, punishments given under strict guidelines are a better option than permissiveness.
Punishments should always be the last resort. Many excellent trainers never use punishments and have very good results. However, many families do not have the training skills necessary for successfully training a dog with positive reinforcement alone.
If you are one of the many families that struggle with stopping certain behaviors without punishments, consult a professional trainer who uses positive reinforcement along with control and negative punishment (taking something away from a dog) for help. If you are unable to hire a professional, mild punishments can be an option. However, please use them with care and follow the advise on our Punishment Guidelines page.
Positive reinforcement is the BEST option, hands down. However, dogs have been trained with punishments for years. Further, many very good trainers use punishments and many positive only trainers do exaggerate the dangers. No doubt, there are dangers, but there are also dangers in resorting to permissiveness.