Below are pictures of our current litter of Paisley's 8 1/2 week old puppies.
Scroll below the pictures for developmental information.
Paisley's 8 Week 4 Day Old Puppies
Finley (Mr. Brown)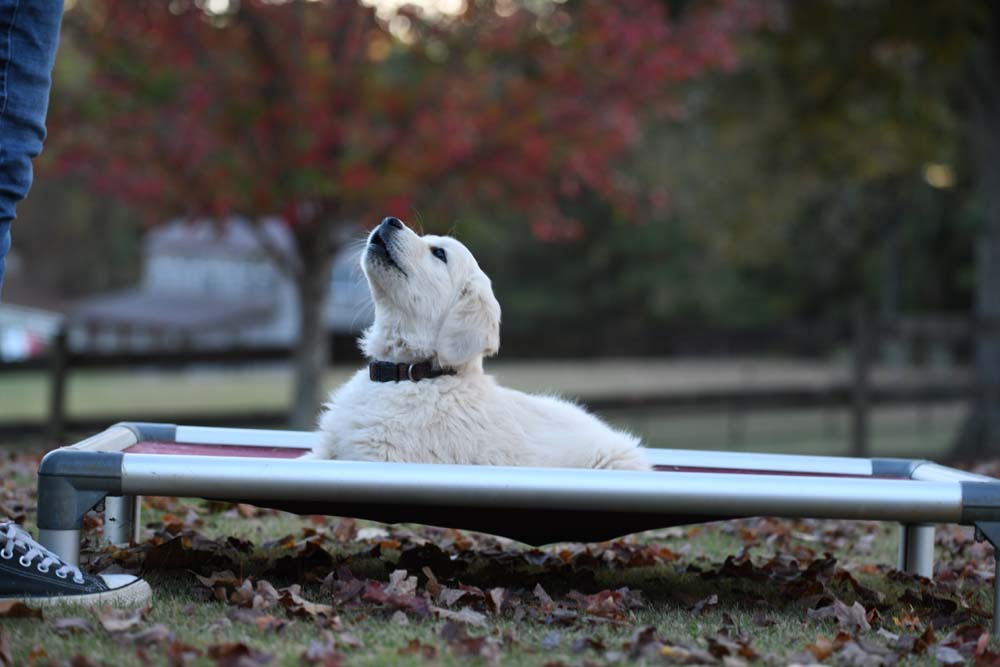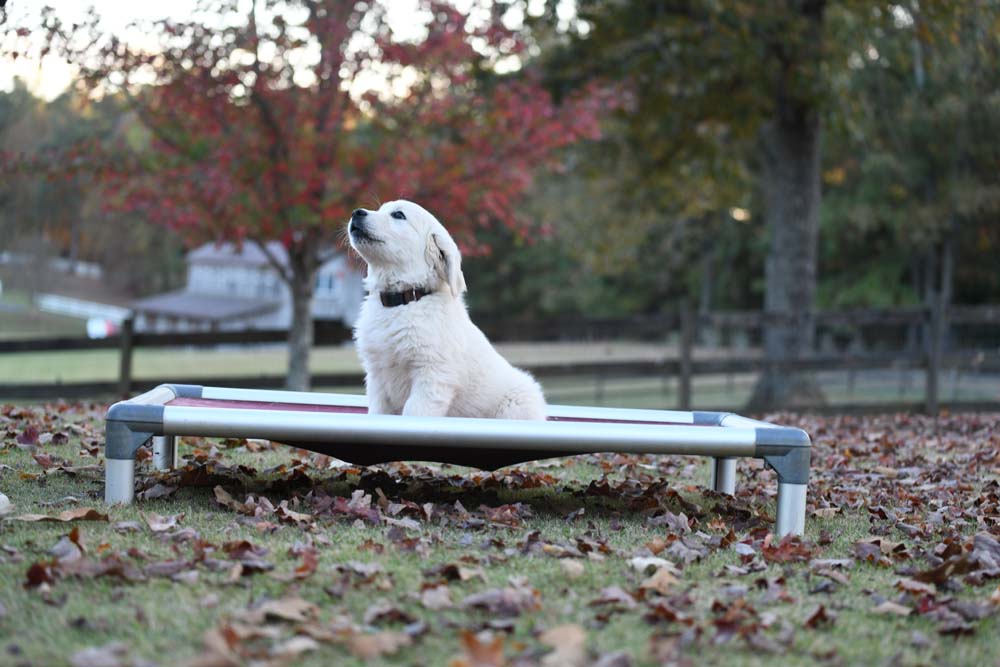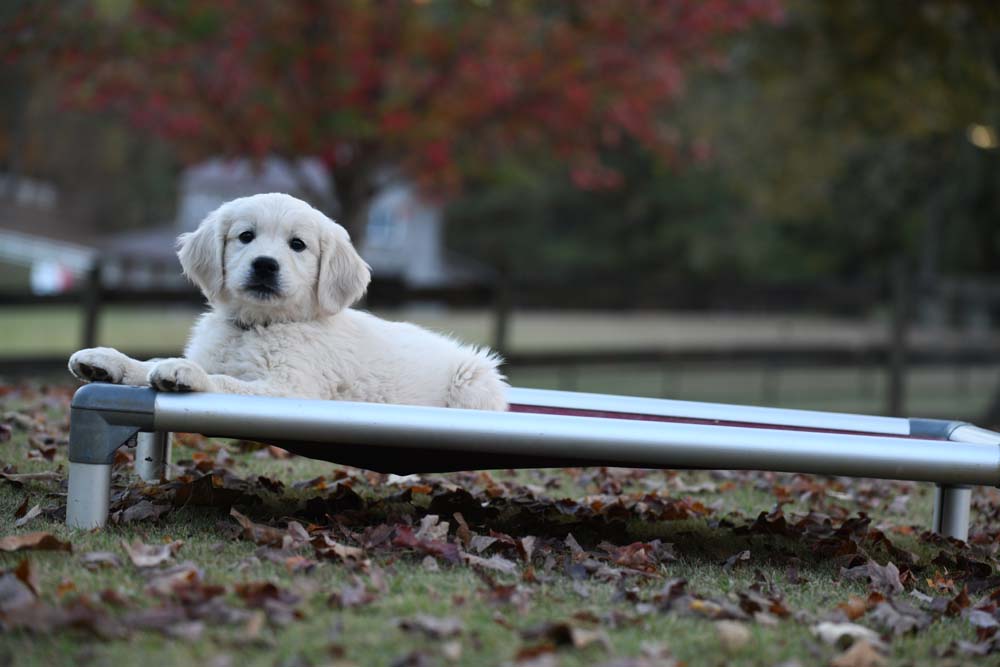 Willow (Miss Purple)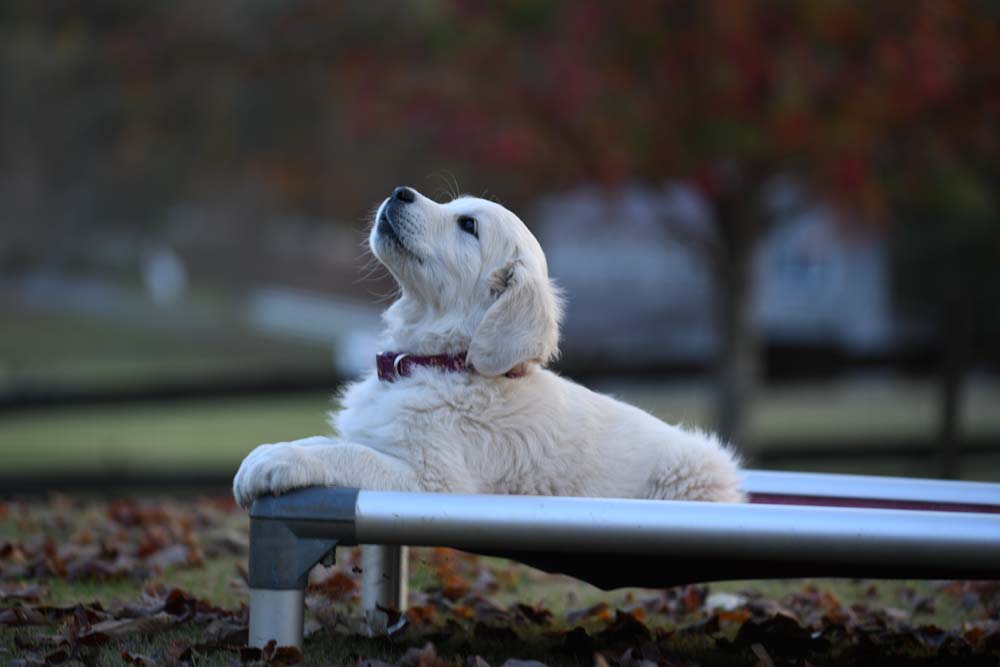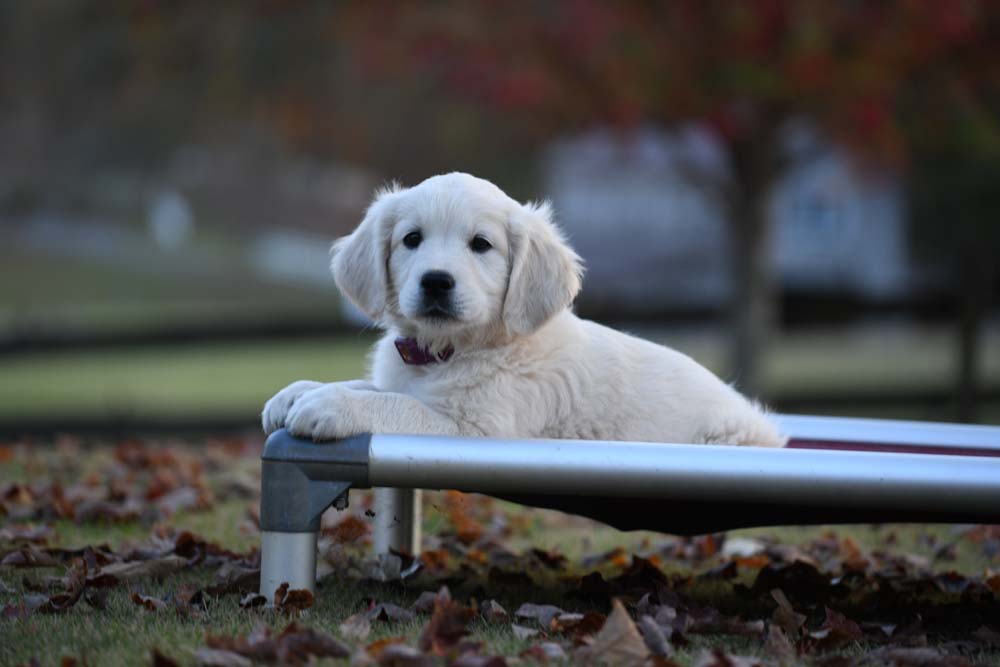 Nellie (Black Bubbles)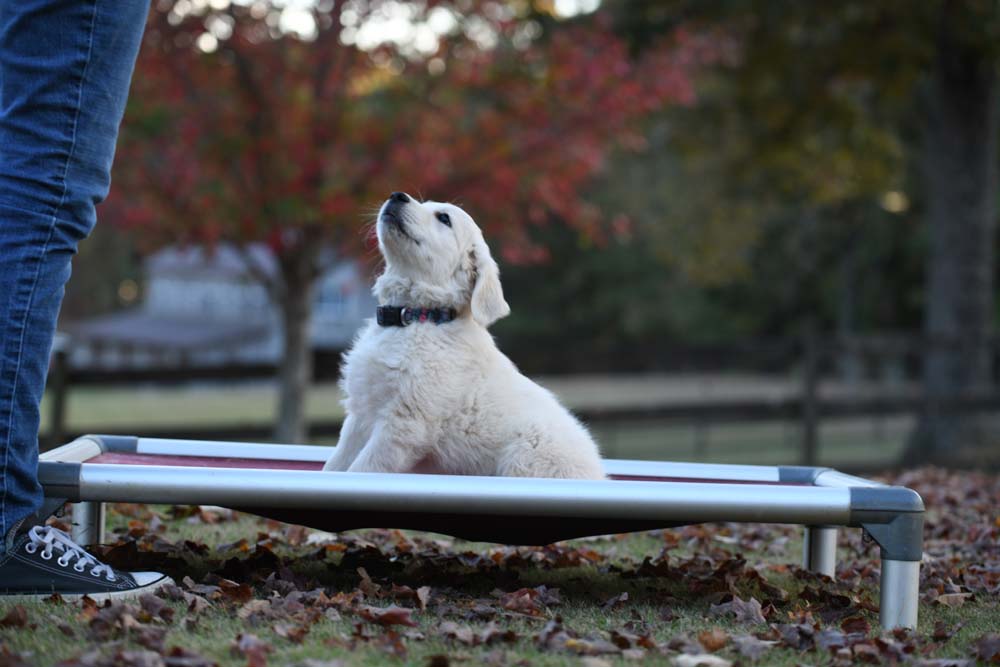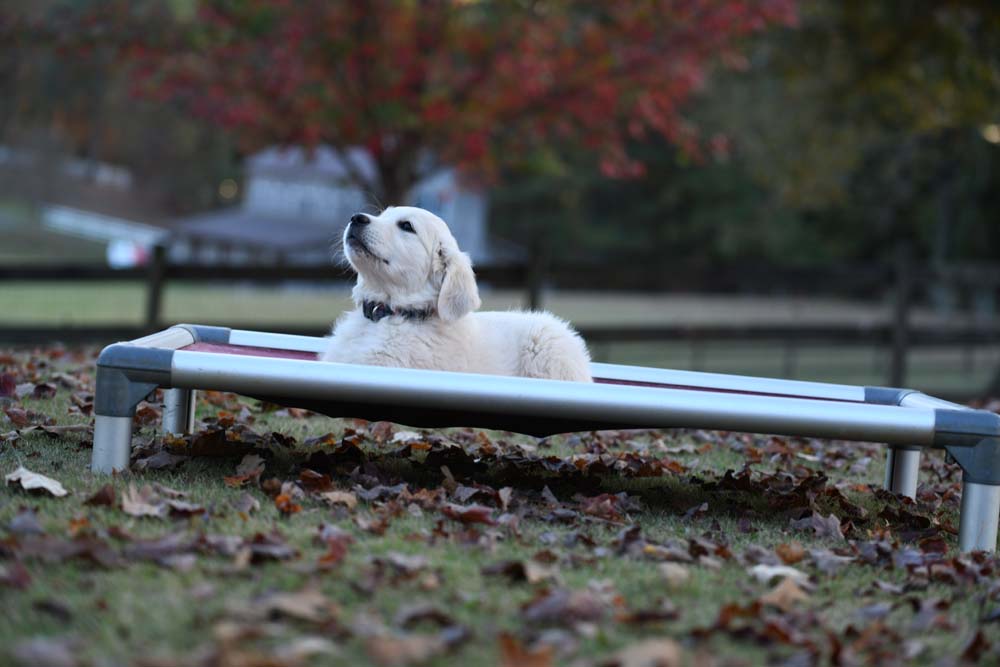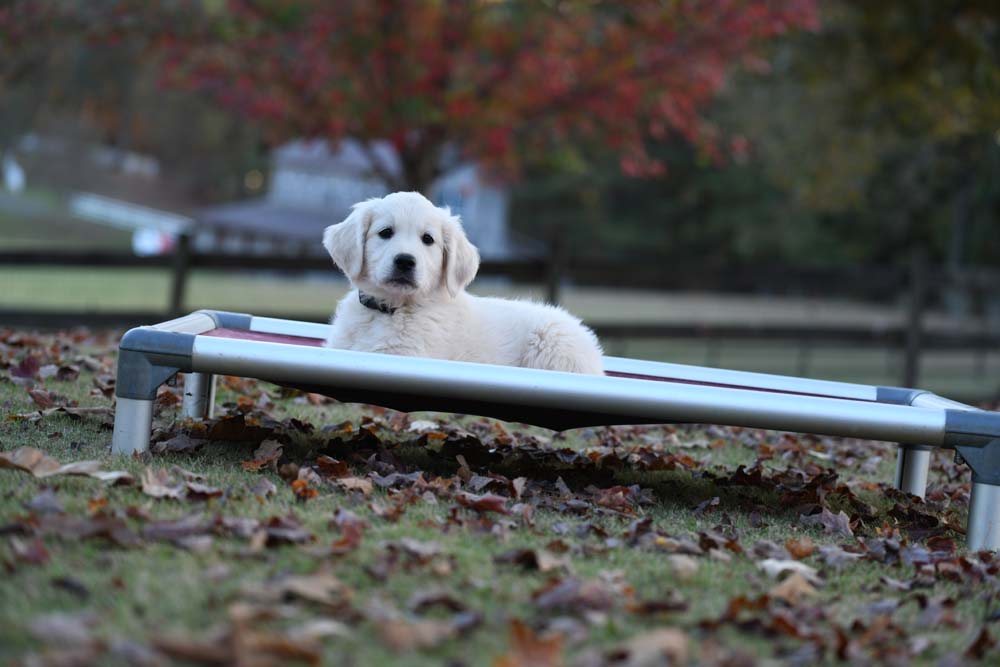 Pippa (Miss Orange)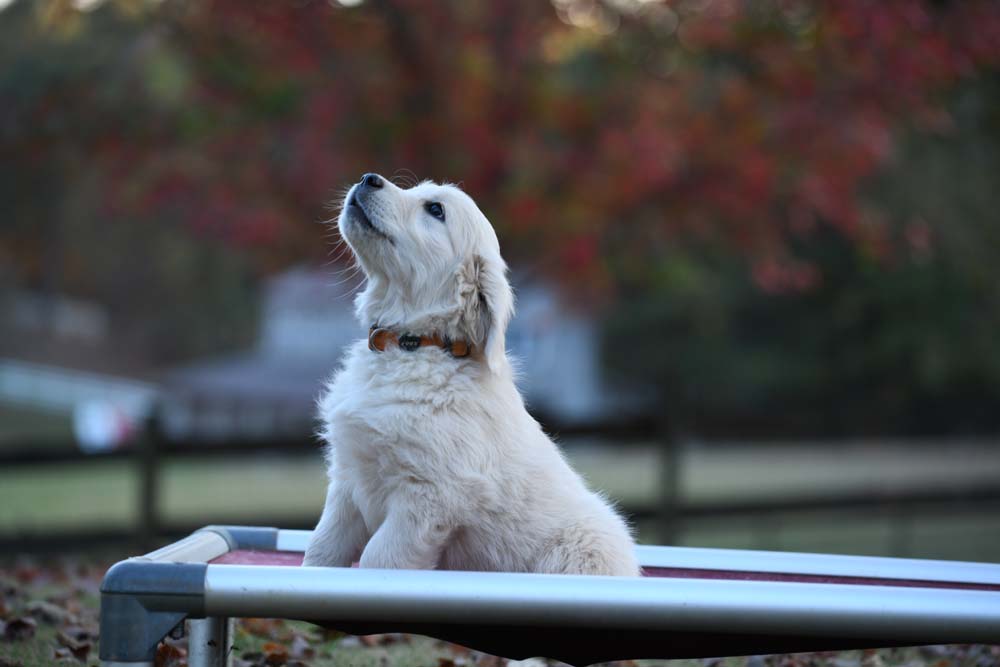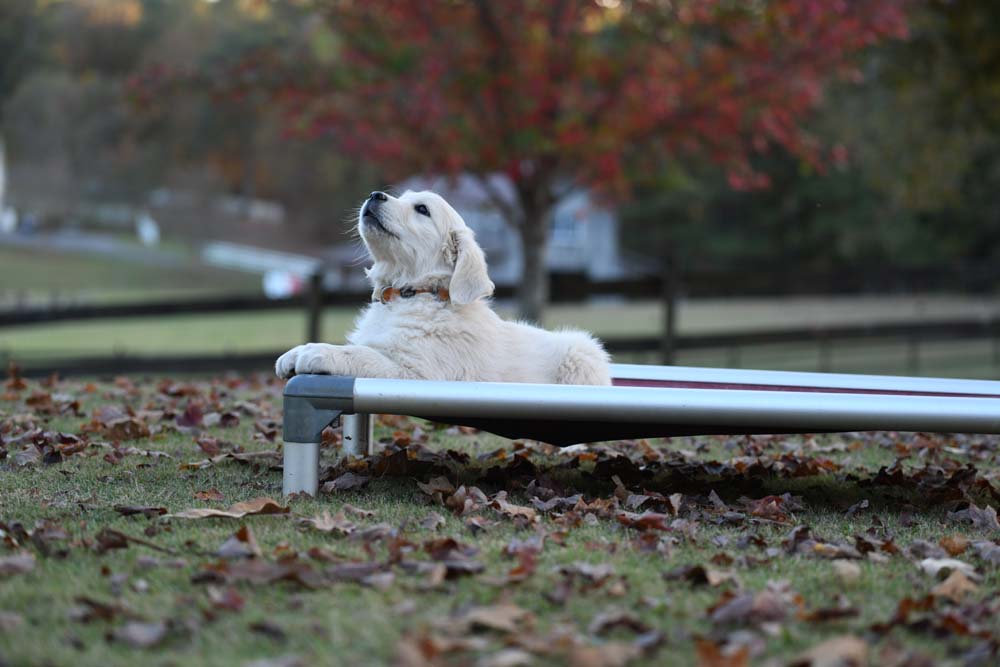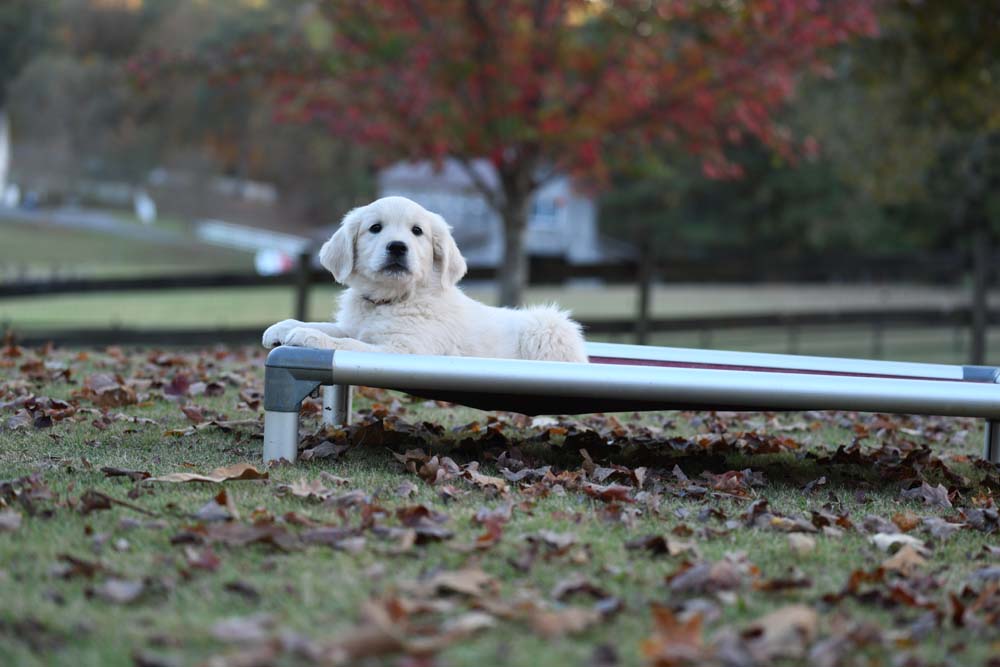 Poppi (Miss Pink)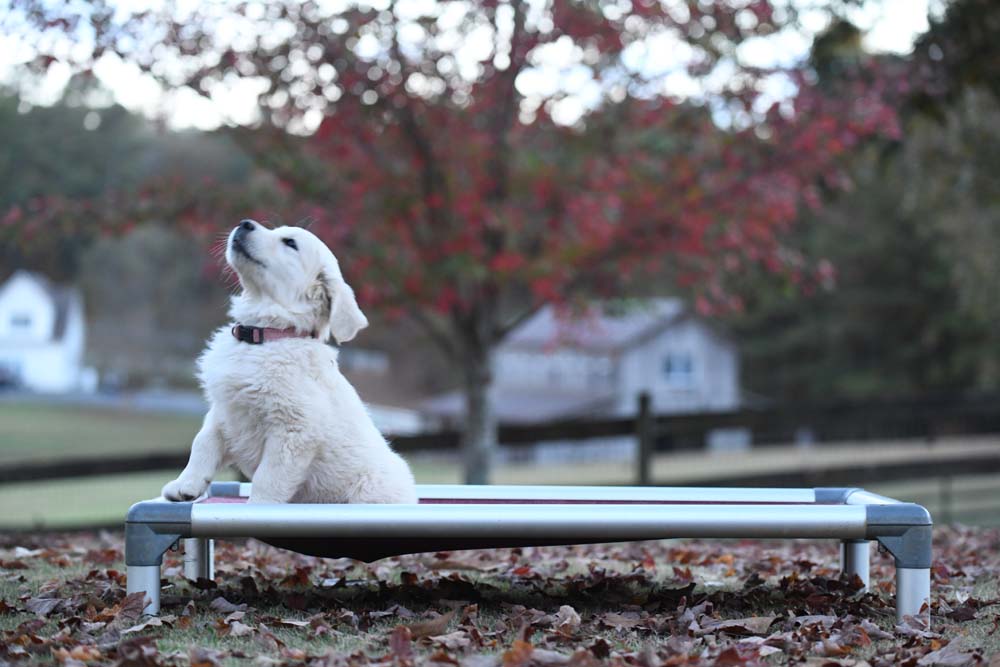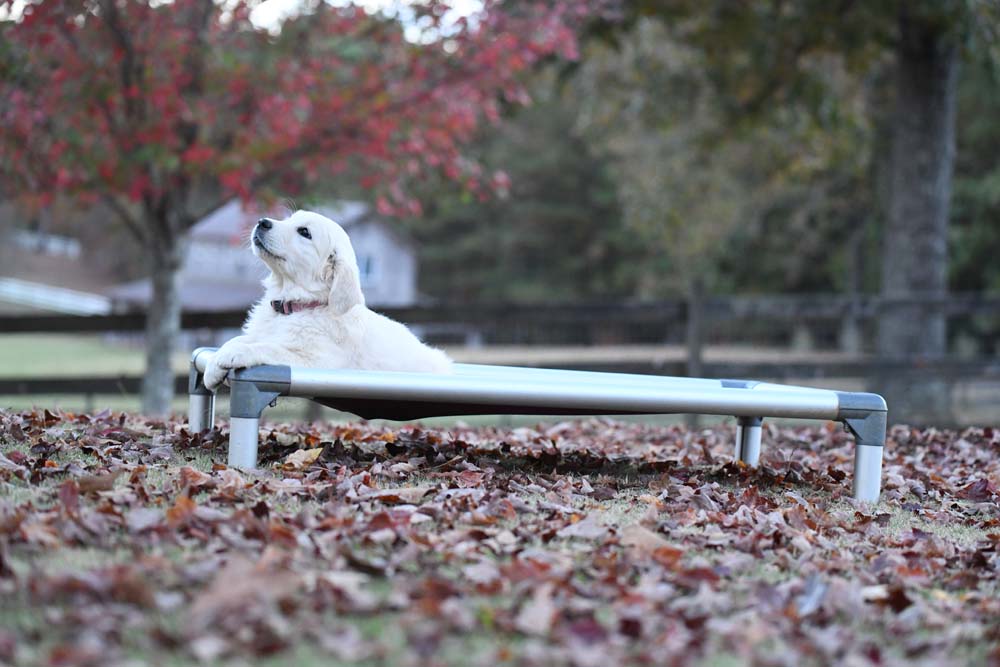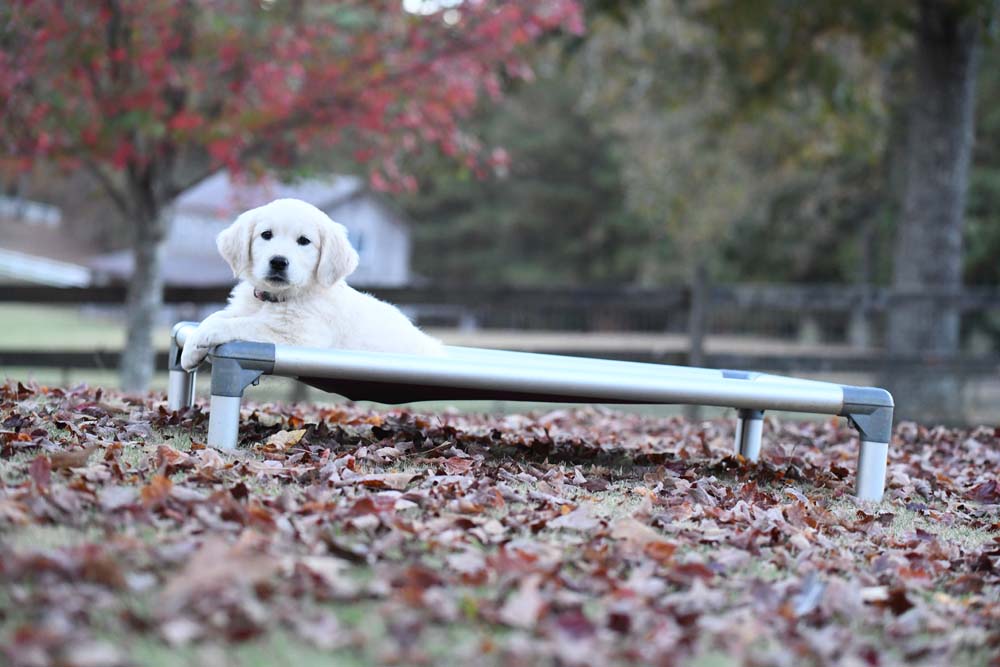 Paisley's 8 1/2 Week Old Puppies: Developmental Information
By 8 1/2 weeks, those puppies staying with us until 10 weeks have training well underway.
Meal time manners has moved from puppies merely eating in their crates to puppies learning to give eye contact and wait for a release command before eating. At this age, we are working heavily on training them to like and willingly give eye contact. This is a very important foundation for our training. We spend a whole lot of time on the basics so that the more advanced work comes easier, quicker, and more solid.
The first behavior we've taught by 8 1/2 weeks is to sit for attention. We start this work by requiring a little more from them every day. Starting at 7 weeks, we pet only the puppies that are keeping all four feet on the ground. Gradually, we begin to choose to give attention to those puppies who are calmest and eventually to those with bottoms on the ground. We do not teach a sit command at this age, but puppies learn very quickly that we expect a sit for everything. Our philosophy of dog training is to postpone naming behaviors until after they are solid. For the sit, this is usually at about 9 weeks.
By 8 1/2 weeks, we've been working on the down for almost a week and have also started puppies on leash work.
You can read about how we raise our younger puppies on our Raising Puppies page .
We'll continue keeping you posted on how Paisley's 8 1/2 week old puppies are growing on a weekly basis. See our Available Puppies page to get to pages of Paisley's puppies at other ages.