Scroll down for pictures, health results, and a temperament description of our sweet, fun-loving girl, Molly.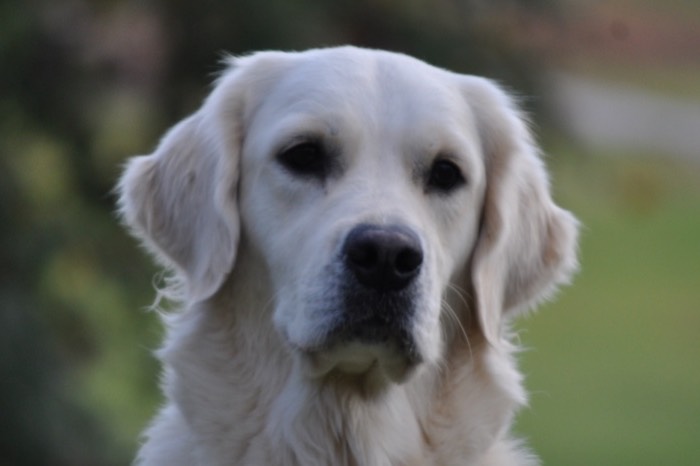 Int Ch Summer Brook Over the Moon RA CGC – Molly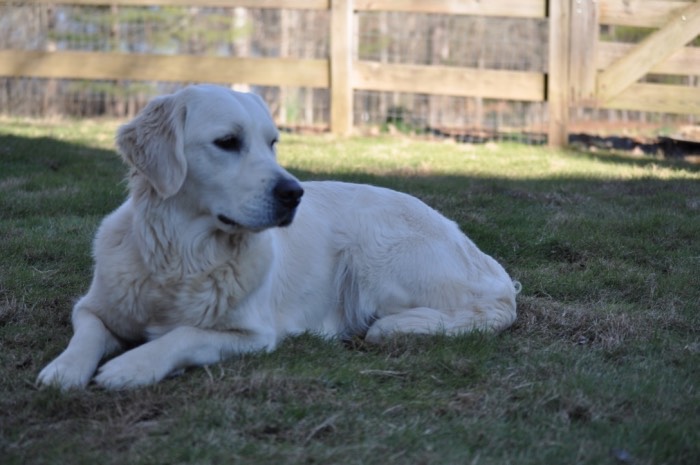 Scroll down to see more pictures.
Birthday—December 28, 2015
Breeder—Summer Brook Acres
Show Results
Health Clearances
Click on underlined words to view results.
Hips—BVA 3/3 – This is the equivalent to an OFA good; see OFA's BVA and FCI to OFA comparison chart; click on the score to verify
Elbows—BVA 0:0 (the lower the score the better; click on the score to verify)
Heart—Clear – click here to verify
Eyes—Clear – click here to verify
The following health tests are DNA tests and are recessive genes. As long as one parent is clear, no puppies will be affected.
DNA Tests
PRA1 – Untested. She will only be bred to a clear.
PRA2 – Untested. She will only be bred to a clear.
Ichthyosis – Clear – click here to verify – I tested all of the girls in Molly's litter when they were very young. Molly was identified as Miss Pink as a puppy.
Temperament
Molly is a super loving and fun dog. She loves to sit and be petted, but she is also ready to go and do and is always up for any adventure. She loves all people and thinks that everyone is on this earth to pet her.
When competing for her first leg of her Rally Advanced Title when she was about 13 or 14 months old, Molly ran over to the judge and sat obediently in front of her hoping for a scratch behind the ears and giving her a smile that for me would have been hard to resist. I called her and she ran back to me to complete our exercises. A few points were lost, but she went on to finish the course and even win a place ribbon. Rally Advanced is the first level of rally obedience with off-leash work and Molly just knew that the judge was standing there looking at her for the sole purpose of wanting to pet her!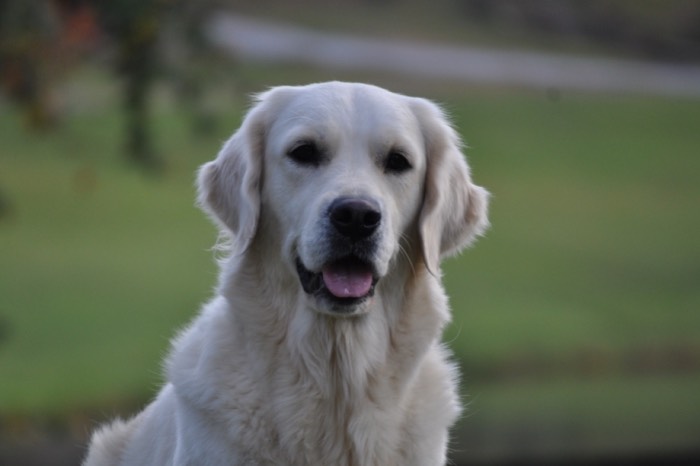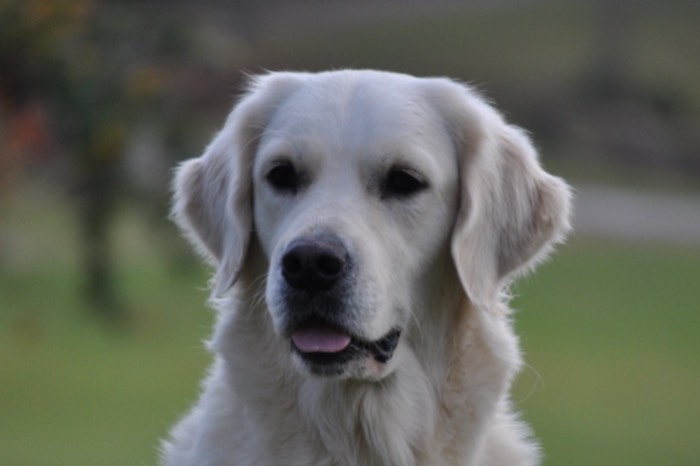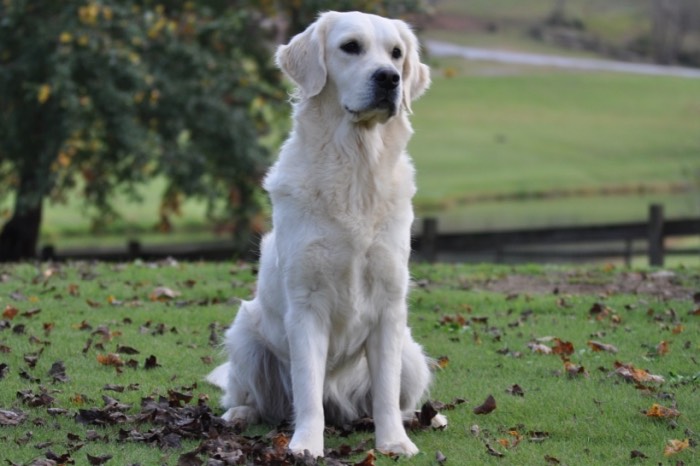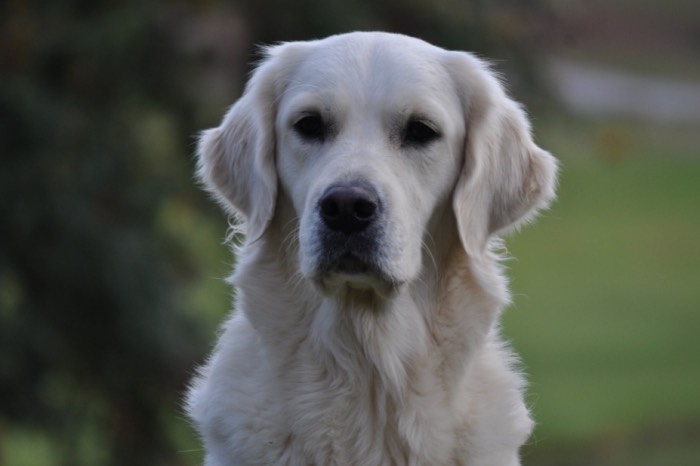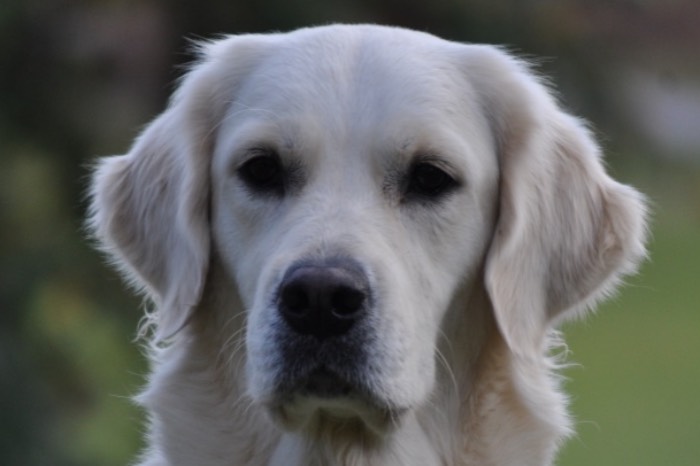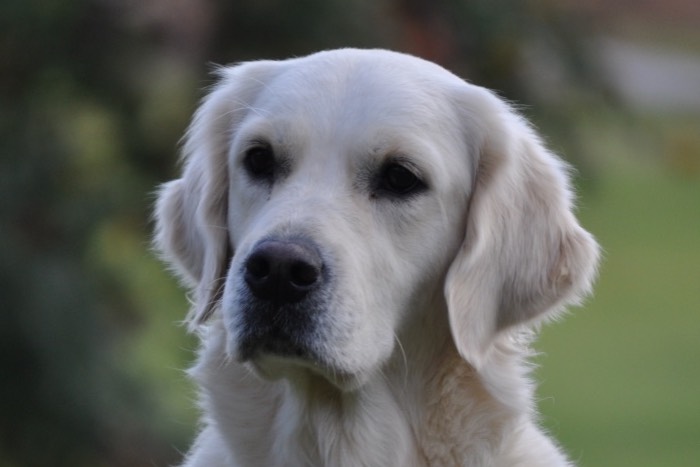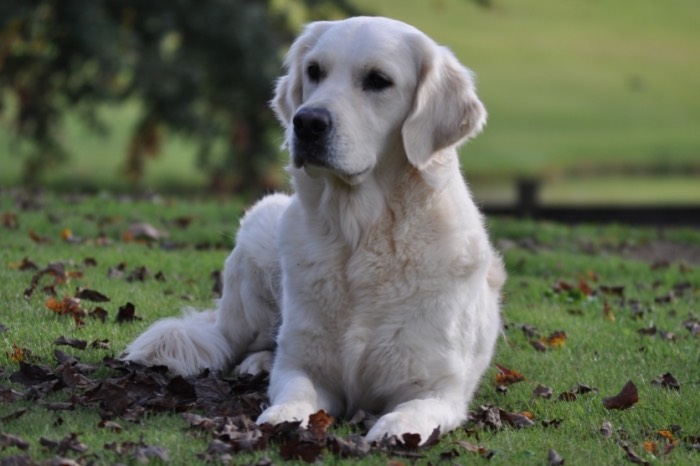 Past Molly/Luke Puppies
Click on the following links to see pictures and developmental information on our last Molly/Luke litter.