Eva's 1 week old puppies are growing up fast. Eva is doing an amazing job of taking care of so many. Plus, her friend Molly is helping out with some of the feeding.
Litters this big almost always need supplementing to some degree. There are a lot of mouths to feed! However, both Eva and Molly have a lot of milk and Molly is happy to share. Therefore, we've been occasionally rotating a couple of Eva's puppies at a time to visit with Molly's litter.
In the midst of all the fun of raising these puppies, we had the heartbreak of loosing Little Bit at 5 days of age.
Scroll down for current pictures of Eva's 1 week old puppies.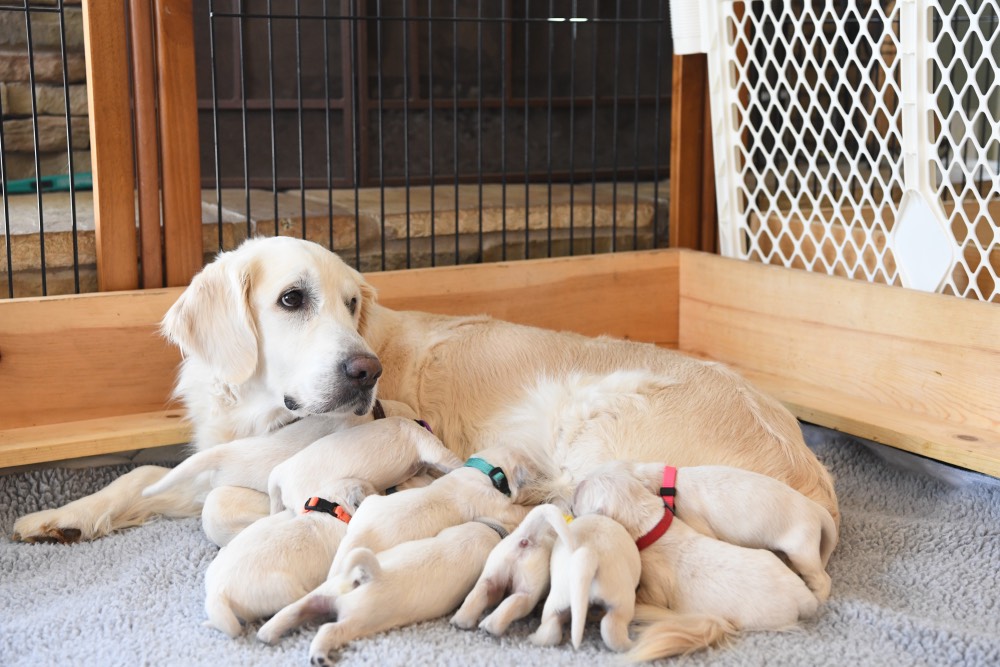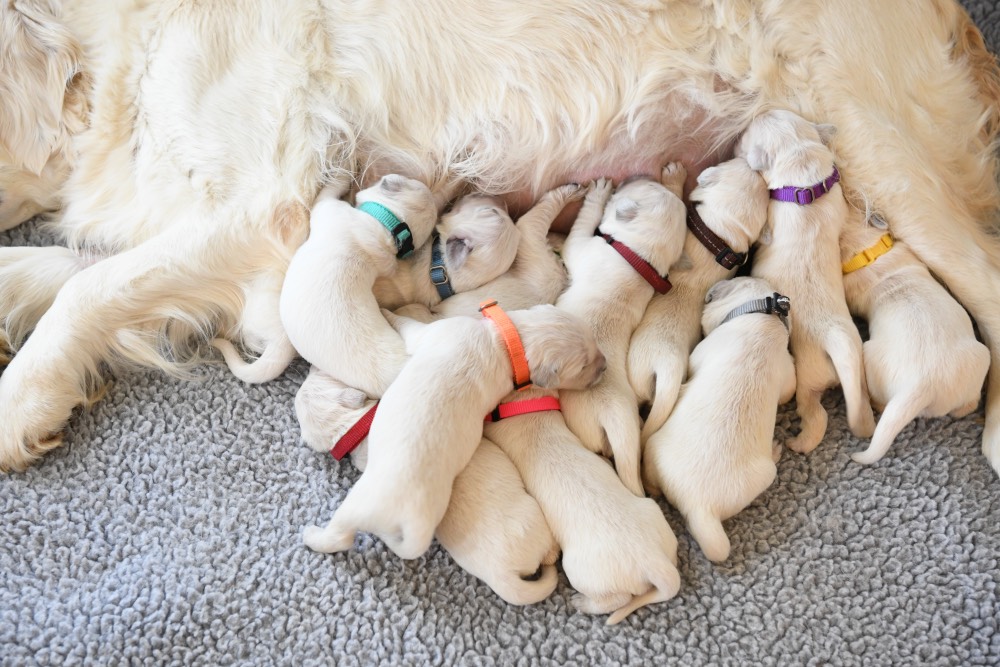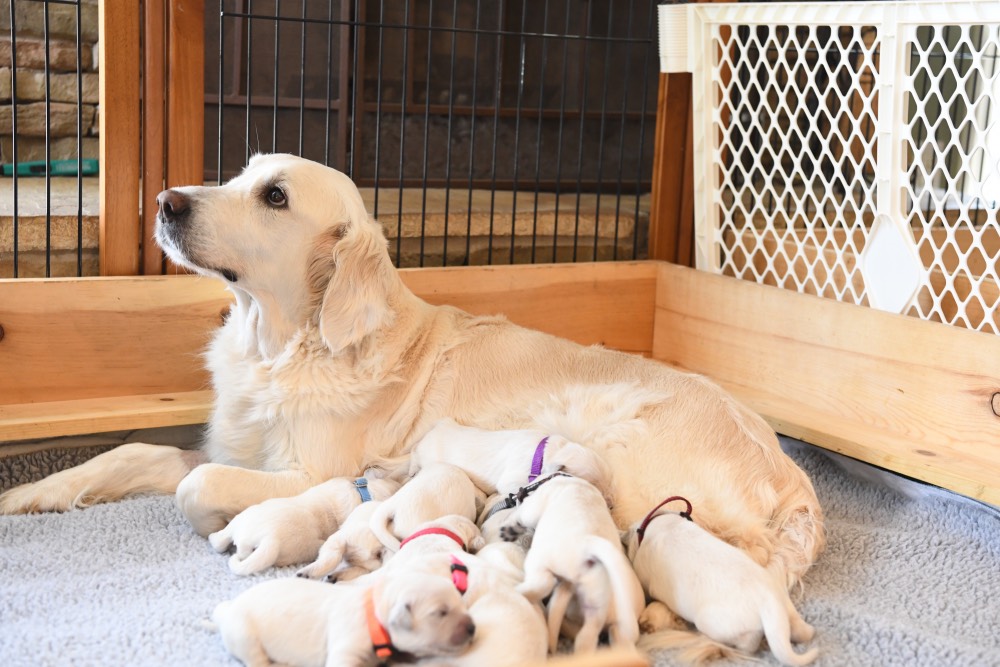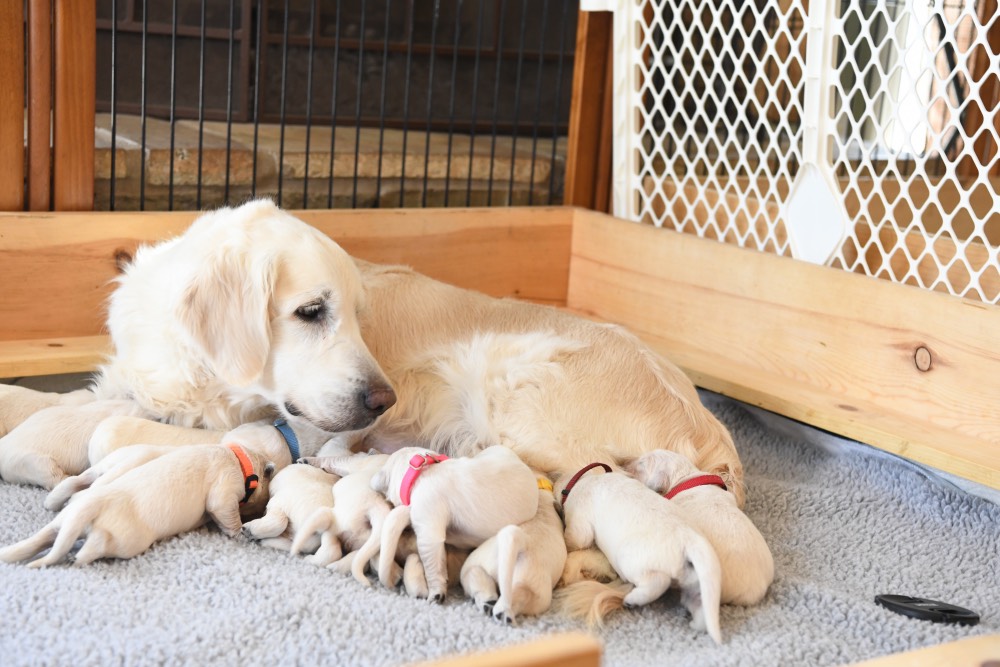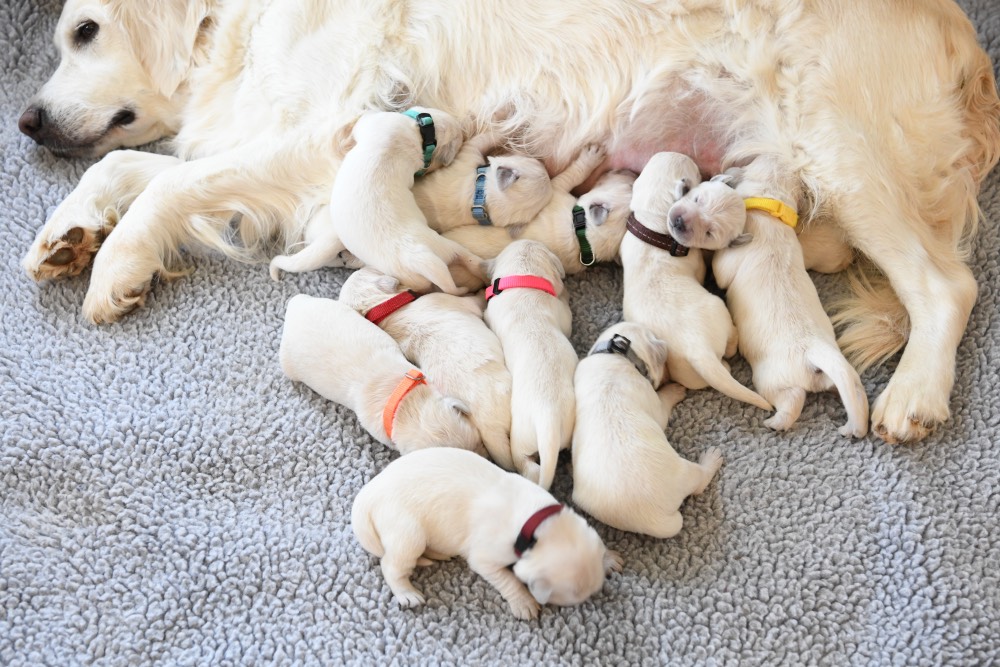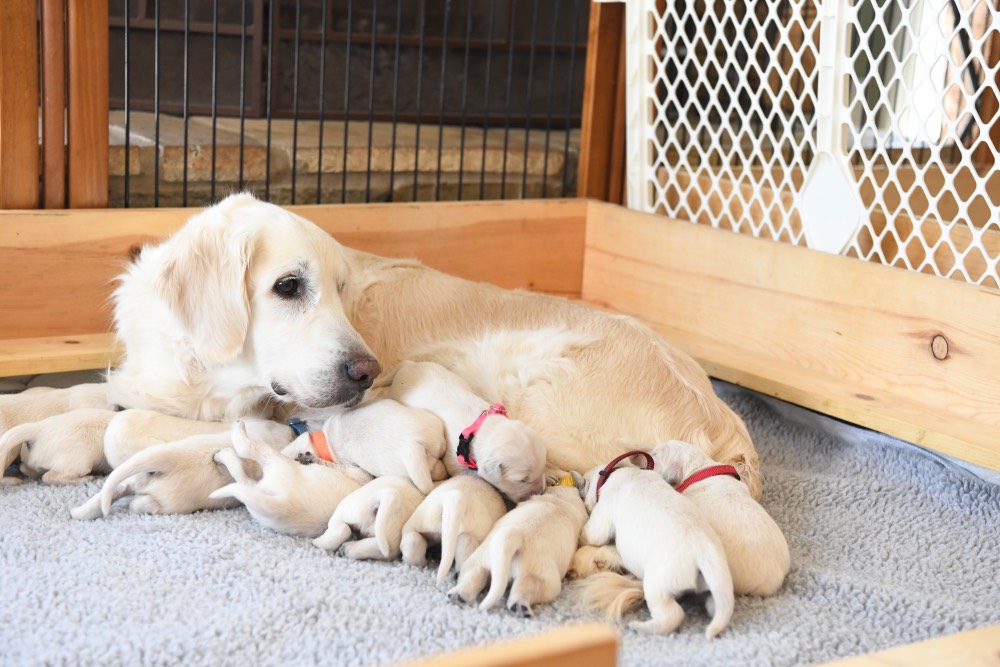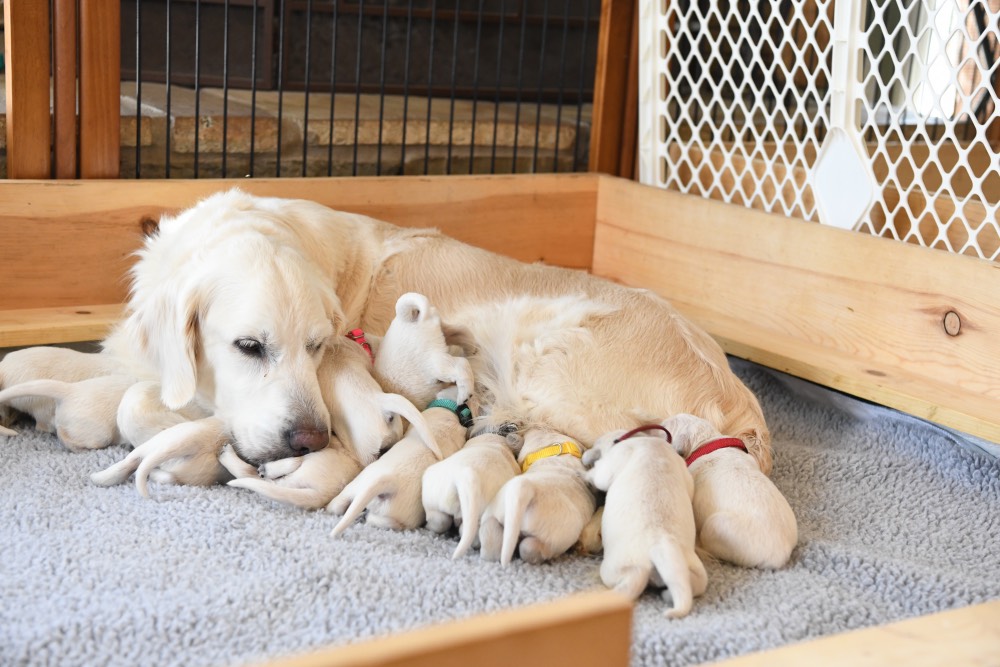 Developmental Information
Puppies usually double their birth weight by 10 days of age. They have been doing a lot of growing over the past week. However, that is about all that happens during their first week. Their eyes and ears are still closed and they are still scooting around on their bellies.
The mom is still spending most of her time in the box with her puppies, but will occasionally come out of the box for an hour or two of "mothers day out" time several times a day.
The moms are eating a huge amount of food when nursing a litter of 1 week old puppies. In order to keep their weight on, we let them eat as much as they want. For larger litters, this is often about 4 times as much as they normally eat. The moms also need access to a lot of fresh water. Making enough milk for larger litters takes a lot of nourishment.
We are continuing with daily ENS (early neurological stimulation). You can read about ENS on our Raising Puppies page . In addition, puppies are handled often every day and are being monitored 24/7 including overnight. We are still weighing them daily and giving them probiotics daily.
Please wait until puppies are at least two weeks old before making definite plans and booking flights to pick up puppies. We don't anticipate loosing any puppies, but it does sometimes happen in those first couple of weeks. We've only lost one puppy (ever) after two weeks of age.
We'll continue keeping you posted on how Eva's 1 week old puppies are growing on a weekly basis. See our Available Puppies page to get to pages of Eva's 1 week old puppies at other ages.