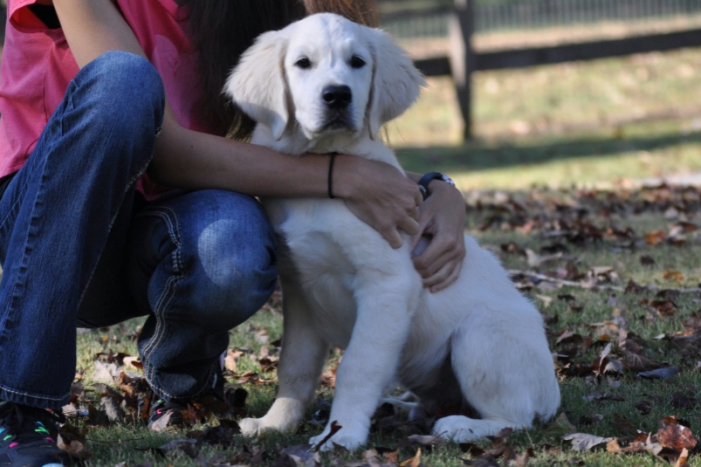 Our 12-13 week training videos give a good visual example of our typical puppies at these ages. You can see a description of what we train our puppies on our 10-13 Week Training Program page. You can also compare the training in these 12-13 week videos with those of our 10-week old puppies. These can be found on our 10 Week Videos page.
The first video below is of Gus, a Penny/Dorel 2017 puppy, doing obedience at 13 Weeks. This video is much longer than the rest. It was created in order to show how to continue the training that we start. It also shows how to correct mistakes that puppies might be making at these ages. For a shorter example of the training we provide, scroll down to some of the others.
If you would like to see more videos of our trained puppies, go to our YouTube channel. You will find dozens of videos of puppies trained by us on YouTube.
Also, see our page on Puppy Expectations. This page will give you a good idea of what you can expect from your Summer Brook puppy at various ages.
We feel that the best time to pick up your Summer Brook puppy is between 10 1/2 and 11 weeks if you have the time to adequately socialize your puppy. If you want us to start your puppy overnight in a crate, the best time to pick up is just after 12 weeks. Training is more solid, the longer you leave your puppy. However, most families are able to successfully pick up the training when picking up their puppy at 11 weeks or just before.