See our 13 Week Videos page for videos of past Summer Brook 13 Week Old Trained English Golden Retriever Puppies. See our 10 Week Old Trained English Cream Golden Retriever Puppies page to see what will have already been taught through 10 or 11 weeks of age. The three weeks from 10 to 13 weeks build on those skills.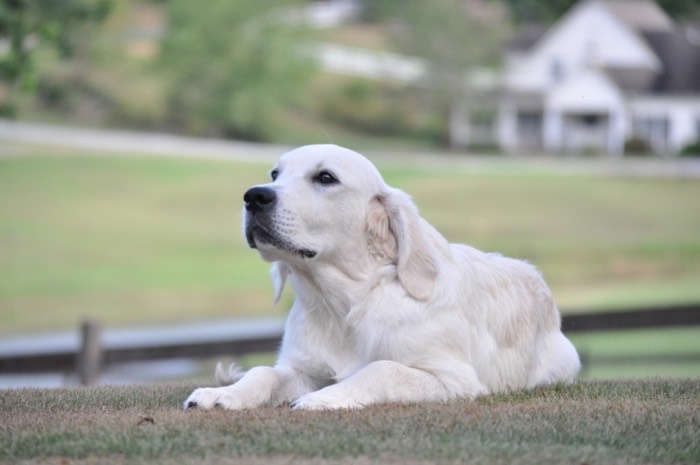 Overnight Crate Training
The biggest reason that most families choose to leave puppies until they are over 12 weeks is for the night time crate training that starts just before 12 weeks.
Our night is about 6-7 hours long. Almost all of our puppies sleep quietly during these 6-7 hours. Most, if not all of our puppies could probably go longer. They rarely complain about being in the crates when I get up in the mornings and they are used to sitting in crates for up to an hour before I let them out. (I don't walk into the kitchen to find them chomping at the bit to get out of their crates.)
At 13-weeks, puppies have small bladders and they will have accidents if you aren't consistent to get them outside frequently. There is still a lot of work to be done at this age. However, we've done the necessary work during the hardest 5 weeks.
See our page on Puppy Expectations for full details on the benefits of leaving puppies until older ages.
Please also read our section on our 8-10 Week Training Program for what our training DOES NOT include.
See our Trained English Golden Retriever Puppies page for more details on our overall program.
Our goal is not simply offering "Trained English Cream Golden Retriever puppies for sale". We provide companions for people who want to spend time with a dog. Our training program builds on the good genetics and strong early foundation given prior to 8 weeks to further that goal.